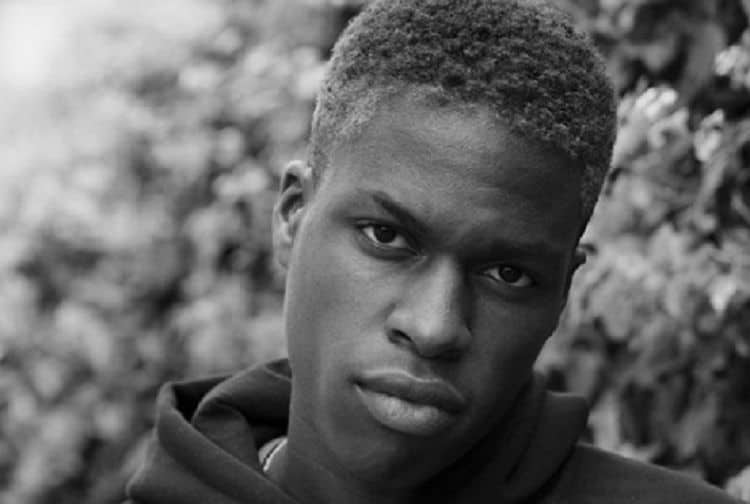 Over the years, the city of Toronto has produced a great deal of talent in the music industry, with performers like Tamia, Melonie Fiona, and Drake coming out of Canada's Mirror of NYC. Well, it does not appear that the talent train coming out of Toronto will be slowing down anytime soon. New Sensation Daniel Caesar is about to drop his much-anticipated debut album, Freudian, and if you have not heard about this Canadian-born phenom by now, brace yourself. His EPs Praise Break and Pilgrim's Paradise have earned his significant acclaim within the industry and among fans. Since Freudian is about to be released, it is a good idea to get to know Daniel a little better because you are likely going to be hearing a lot from him in the coming years.
Here are five things that you probably didn't know about Daniel Caesar.
1. His Father is a Gospel Singer
You only have to listen to his music for a matter of seconds before you recognize the strong influence that religious music has on him. This should not be too much of a surprise because the R&B genre is literally filled with performers who got their start in the church choir. It goes a bit deeper for Daniel because his father is a gospel singer who has been in the industry for years, even performing at restaurants in is Native, Jamaica. It was his impression his father's music career had on him that inspired Daniel to seek out a career in music.
2. Mary J. Blige Is One of His Biggest Fans
When the Queen of Hip-Hop Soul is a fan of your music, you must be doing something right. Not only has Mary revealed that she is a fan, but she also admits that she has Daniel's songs on her playlist. As it turns out, Mary is not alone when it comes to being a fan of Daniel's work, he has more than 25 million plays on Spotify just since the beginning of October. Now, you are starting to get an idea of just how talented this young man is.
3. Daniel Was Expelled from School for Selling Weed
If you are a parent of teenagers, you know that no matter how much you attempt to teach and shelter your child there are some life lessons that they will ultimately have to learn on their own. When Daniel was in high school, he was caught selling weed to his classmates, which resulted in him being kicked out of school. He was attending a private school and some of the students he was selling to told school officials, resulting in him Daniel being expelled.
4. He Is an Avid Movie Buff
Whenever Daniel is not working on his music, it is likely that you find him watching a movie. He absolutely loves movies, regardless of genre and year of release. In fact, he admits that he was inspired to write "We'll Always Have Paris" after watching the classic, Casablanca. The song is about the memories that tend to outlast the relationships we have. There are memories that linger long after the relationship has faded.
5. He Was Homeless at One Point
One thing about pursuing your dreams is that you are often placed in situations in which you have to take risks that come with consequences. Daniel, as many other successful people had a stint in his life in which he was homeless. There were times when he was able to find space on his friend's couches, but there were other times in which he slept in parks. Amazingly, he continued to work on his music during these times and we are getting to experience his life through his music.