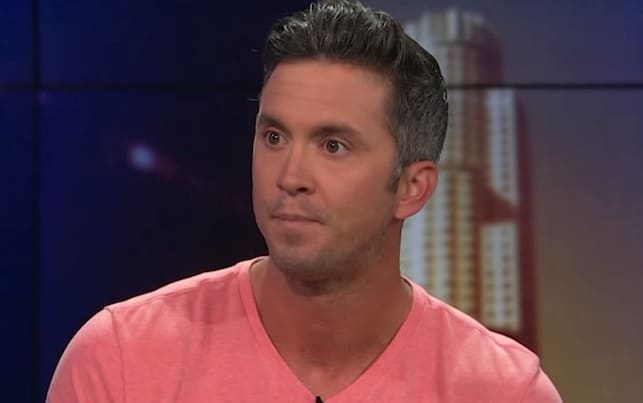 We are all trying to figure life out since we never get the manual, and it can be such an adventurous journey. Bobby Giancola is now 34 years old, and after pursuing a career he loved so much, he decided it was time to change, but his thrill for adventure has remained constant. Marathi. TV lays out all about Bobby, so let's highlight some of what you might be interested to know.
1. He was a firefighter
People think highly of firefighters because they put their lives on the line to save others. What they do not know is the amount of effort these firefighters have to exert to do an excellent job. The adrenaline rush motivated Bobby to become a firefighter, and he sure loved his job so much that he decided to become a firefighter instructor in Florida. However, upon joining "Below Deck Mediterranean" Bobby, decided to quit his firefighting career and opted for Mediterranean yachting full time, figuring that both jobs involve lots of adventure and will take him to crazy places.
2. He comes from a single-parent family
It would be ideal if parents stayed together to see their children grow, but not all of us are lucky; one parent may die, pack and leave or they may decide to split once they have irreconcilable differences. Whatever the reason, single parenting is never easy, but Bobby's mother Susan raised her two children alone- Bobby has an older sister.
3. His weight gain was due to dating a chef's daughter
The company you keep can have positive or negative consequences, and Bobby learned this the hard way. He once dated the daughter of a chef, and they spent their time eating and drinking. Of course, the calories kept piling up in his body, and soon, he was overweight. Once you are a fireman and find that you are tired all the time you know that your body can no longer handle the weight you have put on and it is time to shed off a few pounds.
4. Concern for colleagues led him to get in shape
Sometimes we do stuff not caring if it will affect other people in our lives. Bobby is not selfish, and he proved it by taking on a weight loss journey. Being a fireman meant that split-second delays could put lives at risk and with his weight, pulling out his colleagues during a fire would become a problem. He therefore decided to get back in shape so that he could not let down those who counted on him to have their back.
5. He always has his Neutrogena sunscreen
There is nothing like loving yourself too much; if you don't, who will? Bobby is always on the outdoors in the yacht and has taken protecting his skin against the harmful rays of the sun seriously. He, therefore, invests in a Neutrogena sunscreen, and one application is enough to last for hours.
6. He enjoys superhero movies
When Coldplay sang that they were not looking for some superhero or somebody with superhuman gifts, Bobby Giancola must have found it difficult singing along to the lyrics because of his love for superhero films. Bobby enjoys any DC comics or Marvel movies therefore if you want to spend some time with him, maybe getting him to watch "Avengers" and "Captain Marvel" with you is all it takes.
7. He likes having a clear conscience
Knowing you have wronged a person is one thing, but asking for forgiveness is a whole different journey that most people are not ready to make. When Hannah and Jason hooked up, Bobby was on their case, but then again he did the same thing with a charter guest causing fans to wonder why he was hypocritical. Bobby, however, defended his actions and posted on social media that his case was different, and he never was mad at Hannah. It seems like that was not enough to clear his conscience because according to the Daily Dish, Bobby went as far as calling fans to explain his side of the story. Bobby further described himself as an honest guy, and that is all he wants fans to know.
8. He joined Below Deck Mediterranean to broaden his experience
Things do not always go as planned; when Bobby joined the crew for "Below Deck Mediterranean"; his objective was to solidify his experience and learn as much as he can to be the best deckhand he can be. Unfortunately, he did not count on beautiful ladies being on the ship, and he even became interested in a fellow crew member, Malia White. So besides gaining more yachting experience, he also had his hands full trying to find the ideal woman for him.
9. He is a trained EMT
Bobby trained as an Emergency Medical Technician (EMT), and it fits seamlessly with the career he had chosen of being a firefighter. In most fire emergencies, victims may experience some medical emergency such as inhaling of carbon monoxide or burns, and with Bobby as a trained EMT, he had the necessary knowledge to respond. Now that Bobby has chosen a different career path, it will still come in handy in case of emergencies at sea, and it will keep his passengers calm knowing they have a trained professional with them. However, for sea sickness, he advises passengers to take medicine before the journey since once they start feeling sick, the medicine will not be of much help.
10. He is hoping to get his captain's license soon
Once you switch careers, it is time to embrace the new path you have chosen and begin taking steps to climb up the ranks. Bobby is currently a deckhand, but his ambition is to be the captain. He, therefore, is aiming to get his captain's license soon so he can make more money. After all, besides adventure, a man's got to eat.
Tell us what's wrong with this post? How could we improve it? :)
Let us improve this post!