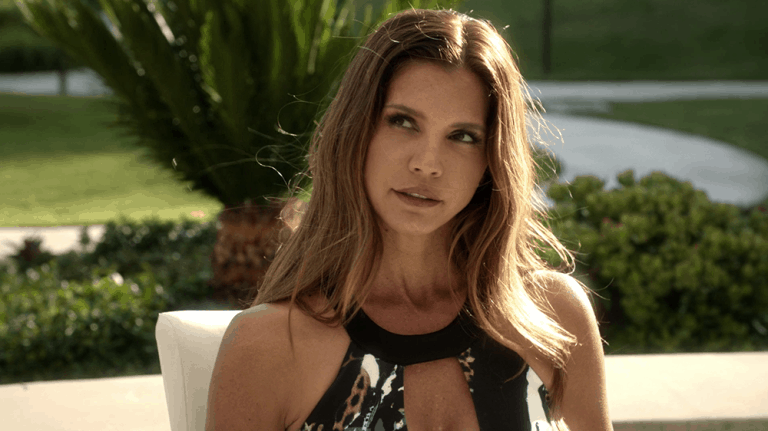 Charisma Carpenter is known mostly for her role in the 90s show Buffy the Vampire Slayer and the spinoff Angel. Playing Cordelia Chase, Carpenter was a definite force to be reckoned with on screen. It turns out that she's just as badass in real life. As host of the new Discovery series Surviving Evil, Carpenter gave a first-person account of the chilling event that happened to her when she was only 22 years old. The story was meant to kick off the series, and it did so with such success given how incredible Carpenter's account truly was.
Surviving Evil is a show that tells various stories of people who have fought against and survived an attack. It's an empowering angle that tackles true-crime stories like no other. In a recent interview, Carpenter retold the story of how the show came about. It's been many years since the incident happened to Carpenter that would forever changed her life, and she was finally ready to tell her story in order to benefit other women who might one day be in her position or those who have already experienced something similar.
When Carpenter was 22 years old, she was out with two other male friends when they were all held at gunpoint by an attacker. At the time, Carpenter was a cheerleader for the San Diego Chargers. The incident happened in 1991, and the attacker was a serial rapist, who also happened to be a celebrated San Diego police officer. The attacker, Henry Hubbard Jr. shot both of her friends after a struggle, seriously wounding them along the way. Hubbard was somehow shot in the hand and eventually fled the scene. He was implicated afterwards through his flashlight, which he had actually used in multiple attacks in the past. Hubbard is now serving a 56-year sentence in prison.
According to Carpenter, it took a lot of therapy to get over what had happened to her. She was determined to take care of herself and not let herself go after the incident. Carpenter says that there had been a lot of healing that has taken place since the incident occurred, and it hasn't always been easy. However, she was determined to move on, and she has. She also credits the tremendous love and support that her family had given her. 20 years later, Carpenter was finally ready to tell the story and to use her story to help so many others.
For Carpenter, reliving the moment and remember it all again for the show wasn't as difficult. The hardest part for her was seeing her two friends again, Arthur and Aldo, who were with her that night. Both men were hurt that night, and it turned out that the incident had done more than just hurt the two physically. Both of her friends have had difficult lives since the incident happened and still continue to do so to this day. This was incredibly hard for Carpenter to process considering that the attack was something she felt should never have happened in the first place.
The night of the attack, Carpenter had an off feeling; she felt as if something was completely wrong, but she brushed it off as she was with her two friends. She recalled how strong that feeling of intuition was that something dangerous was looming around the corner. It turned out that the threat was real, and from that point on, Carpenter learned to trust her own instincts and to never brush off any negative feeling no matter how small it might be. Carpenter advises everyone to trust their own guts. She feels that intuition will steer everyone towards the right course given the chance.
There are plenty more that Carpenter was willing to share to the public as well as all the other survivors that have come on to her show. There's a lot of hope that's tied to Surviving Evil, and it's hope that not all is lost in the world even if it may feel like an attacker had taken everything from you. There's a light at the end of a dark tunnel, and if other people had done it, there's hope that you can get out of it as well.
Tell us what's wrong with this post? How could we improve it? :)
Let us improve this post!