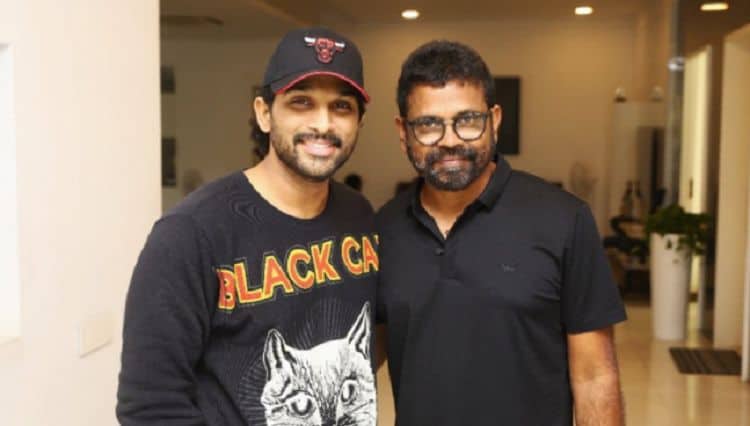 Allu Arjun is no stranger to fame. He's been acting for approximately 20 years since 2001, and his fan base continues to grow alongside his fame. He is well-known in the Telugu theater, and he has earned numerous awards since he began his career as an actor. He is someone who has a rich work life as well as a rich personal life, but many of his fans know very little about him personally. It's time to get to know the star a little more intimately.
1. He Was Born in India
Allu Arjan was born in Madras, Tamil Nadu. This is located in India, though it is no longer called Madras. Today, the area in which he was born and raised is called Chennai. It was known as Madras until 1996, but the capital of Tamil Nadu changed names that year and made the old name obsolete.
2. His Family is in The Business
Arjun's family is in the business, so they are quite familiar with his work and what it takes to succeed. His father is Allu Aravind, a famous film producer. He has a brother who is also an actor. His name is Sirish. Additionally, he has famous uncles and cousins throughout his family.
3. He is One of Three Kids
Arjun is one of his parent's three kids. They have two more sons. His younger brother followed in his footsteps to become an actor. His older brother, however, decided to go into business and work in that industry. Arjun is the middle child.
4. He is Married
He married Sneha Reddy back in 2011. Their official anniversary is March 6, 2011. They were married in Hyderabad. Together, they have two children. Their son is Allu Ayaan. They have a daughter who goes by the name Allu Arha. We do not know their official dates of birth.
5. He has A Business
It was back in 2016 that the actor decided it was time to expand his business ventures and get into the world of nightclub ownership. He opened a club called 800 Jubilee. He partnered with both Buffalo Wild Wings and M Kitchens to open the club, and it's been a collaboration that has gone rather well in the past five years.
6. He Was Born in the 80s
Arjun is a traditional 80s baby. Born in 1983, he got to grow up in a much simpler time. His famous father was likely not in the tabloids and the press all the time because access to celebrities was limited in those days without social media, the internet, and the constant access to information online and in our pockets. He was born on June 8, 1983.
7. He Is Close to His Dad
He often speaks of his famous father. The young actor thanks him for everything he has in life and all the abilities he's been afforded in his career. He is known for being appreciative of his father, and very close to his family. It's a lovely trait that we believe he has taken home to his own family if the photos his wife shares of him and their children is any indication.
8. He is Sweet with His Wife
When the couple celebrated their tenth wedding anniversary in 2021, he posted a series of adorable wedding photos of himself and his bride from a decade ago. He called his wife a cutie, called their marriage a wonderful roller coaster ride, and said he is looking forward to many more years just like that to come. What a sweet husband.
9. He is Private
While Arjun is a famous star, he is also a father and a husband. Few things in life are as important to him as keeping the family he loves as far out of the public eye as possible. He knows that they cannot stay shielded forever, but he also knows that it is his job to keep them to himself, to keep their lives as private as possible, and to keep his kids from being bombarded by the press and the world for as long as possible.
10. He's a Wonderful Dancer
He might be an actor first, but his years in the spotlight have also clued the world in on what a wonderful dancer he really is, too. He is someone who can do almost anything as long as he has enough time to rehearse, and he is well-known around India and the world as a lovely dancer with so much to offer.