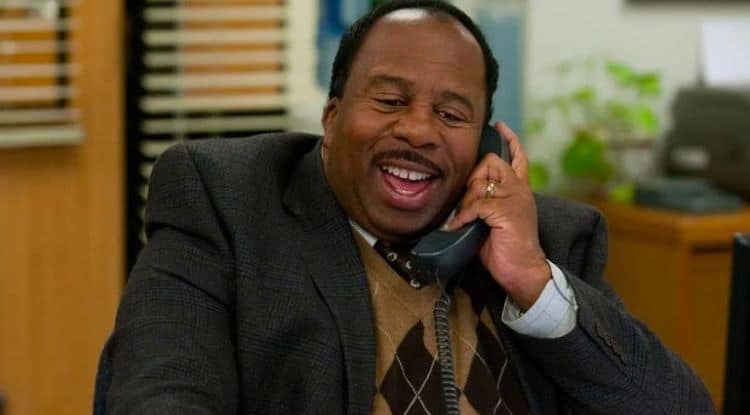 Likely as not this idea will have a lot of people confused as to whether Stanley is going to be taking on his own show or if he's going to be continuing in the same vein as The Office so that fans can see what happened to at least one person after the show. Considering that no one is telling anyone else just whether this idea has the green light or not it's kind of hard to say since keeping people in the dark with just a couple of vague Instagram posts isn't really considered keeping people in the loop. But the Kickstarter fund for this supposed show or event or whatever it is hasn't been started up yet so really there's not much more to talk about save for whether or not Leslie David Baker is really bringing Stan back or if the show Uncle Stan will be about another Stanley that we haven't met yet. That's the only problem with making something this vague, it just doesn't hold up to a whole lot of scrutiny without needing to give a little more detail. Fans of The Office might be kind of psyched to see something like this happening if only because Stanley did manage to get his own following during the show's run and was one of the favored characters that wasn't one of the main characters. But once again, without any more detail it's really hard to tell whether or not he's being serious or if this is just another way to keep the show alive with the fans.
https://www.instagram.com/p/CCCUbv-nXpN/?utm_source=ig_embed
Chances are we'll probably hear more about it in the days to come since announcements like this don't always come and go without any explanation, though there have been a few. But with Stanley it feels as though something might happen simply because Uncle Stan appears to be an idea already and if things go well then there could be a show that will come about, or an event at the very least, that will feature the character in his own element. It'd be odd to see any of The Office characters actually outside the group and doing their own thing, but it wouldn't be the first time since during the show's run a few of them did step outside the office and were shown doing other stuff. But it does beg the question as to what would happen to the many characters once the show was over and done with. It would be interesting to know who stayed, who left, and who did this or that, but obviously unless Uncle Stan is going to be an offshoot of The Office we won't likely know unless some fan out there wants to go ahead and narrate their own fictional tale about the show.
When he'll come back is as hard to nail down as to how he'll come back at this point since there's not much to go on and there's not much being given out but there are a lot of fans that might be excited since they'll want to see Stanley and hear his sarcastic voice once again. The fans of The Office are the type that are definitely down to hear their favorites over and over again and for the rest of us it's kind of hard to judge since a lot of people have their favorite shows and movies that they didn't want to see end and would likely love to see back if they had the chance. It's kind of amazing really how popular so many of the characters on The Office became over the years since only a few of them were really ever focused on throughout the length of the show, but all of them had something to do with it at least. As sitcoms go this show was something that drew a lot of people together for a lot of different reasons and as divisive as it was when it came to fan base it still managed to get people to agree on one thing: that the show was awesome and they didn't want to see it go. Even Steve Carell didn't really want to go, but things tend to happen now and then that make it nearly impossible to keep things the way they are.
This show gave a lot of people a good number of laughs and was even dramatic enough at some points to be seen as something other than a comedy show. It would be kind of interesting to see if anyone else from the show might pop in if Uncle Stan does in fact have something to do with The Office, but otherwise we're going to have to wait to see what happens and whether or not this idea is really going to take off.