Knock at the Cabin (2023) is director M. Night Shyamalan's latest apocalyptic psychological horror movie. Shyamalan's reputation precedes him for making original films with twist endings, supernatural, and/or psychological horror plots. Some of his notable works include The Sixth Sense (1999), The Happening (2008), After Earth (2013), Split (2016), and Glass (2019).
Knock at the Cabin follows the lives of a loving family, two fathers and their daughter, whose vacationing lives are interrupted by four strangers. Held hostage in their cabin, one must die to save the world from the apocalypse. The Knock at the Cabin stands out, not just because of Shyamalan's approach to telling a unique apocalyptic horror story, but putting together an amazing cast. Here are the cast of M. Night Shyamalan's Knock at the Cabin and the characters they play.
Dave Bautista as Leonard Brocht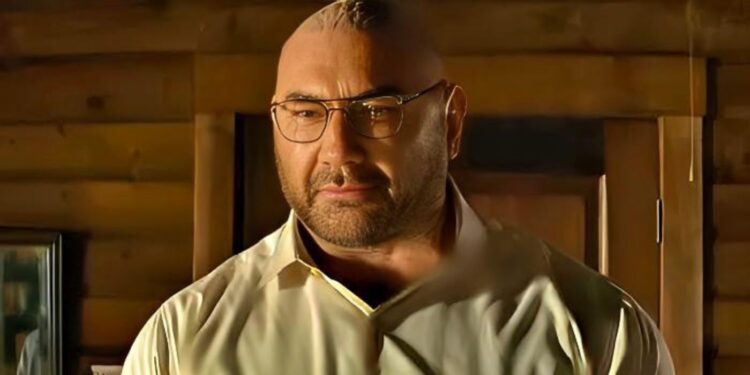 Dave Bautista plays Leonard Brocht, one of the four strangers who attacks the cabin. Leonard encounters little Wen, informing her that he needs their help to save the world. The character is the leader of the pack who's hellbent on proving the consequences of the family's failure to make a sacrificial decision. As an actor, Dave Bautista has proven he's got more to offer than his physicality.
Often, when Bautista plays a character wearing glasses, audiences can expect a stellar performance from the pro-wrestler-turned-actor. Some of Bautista's previous works include playing Diaz in Riddick (2013), Drax the Destroyer in the Guardians of the Galaxy series and associated MCU films, Scott Ward in Army of the Dead (2021), Glossu Rabban in the Dune film series, and Duke Cody in Glass Onion: A Knives Out Mystery (2022).
Jonathan Groff as Eric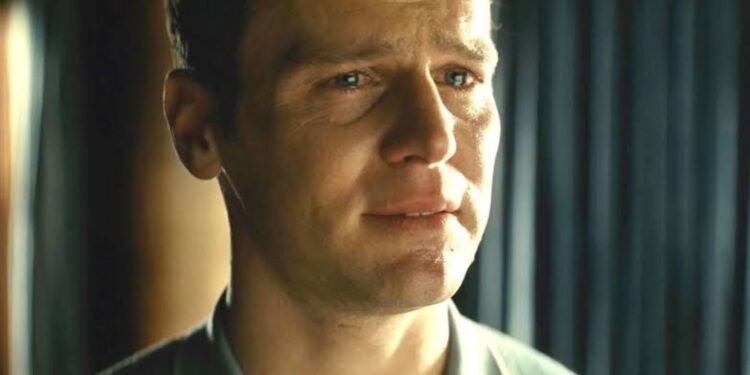 Eric is one of the fathers of Wen, vacationing in the woods, with Jonathan Groff playing the character. He gets a concussion while trying to fight off the intruders. As one of the intruders is killed, Eric sees a figure of light, making him believe his family could be the ones chosen to save the world. He sacrifices himself in the world to end the apocalypse.
Jonathan Groff is a theater, film, and television actor. He's most known for portraying King George III of the United Kingdom in the Broadway, Off-Broadway, and television adaptations of Hamilton. Earlier, he played Jesse St. James in Glee (2010–2015), Ian Todd in Boss (2012), Patrick Murray in Looking (2014–2015), and Holden Ford in Mindhunter (2017–2019). In film, he has voiced Kristoff in the Frozen animated series and played Smith in The Matrix Resurrections (2021).
Ben Aldridge as Andrew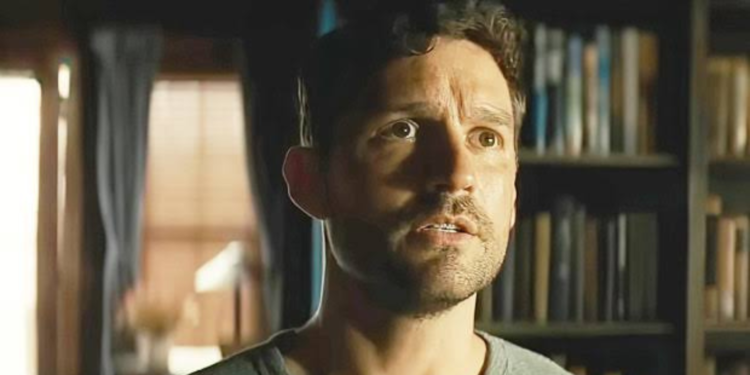 Ben Aldridge played Wen's other father, Andrew, in Knock at the Cabin. The character remained skeptical about the intruder's claims that his family was fated to save humanity. His doubts are fed when he discovers one of the intruders is an old acquaintance arrested for assaulting him in a bar. However, when his partner Eric decides to sacrifice himself, Andrew reluctantly shoots and kills him.
The English actor has had more credits in television than in film. On the big screen, he played a minor role as Lawrence in The Titan (2018) and one of the lead roles as Kit Cowan in Spoiler Alert (2022). In television, he's known for playing Daniel Parish in Lark Rise to Candleford (2010–2011), Captain Charles James in Our Girl (2013–2014, 2016–2018), Antoine of Navarre in Reign (2014–2015), and Thomas Wayne in Pennyworth (2019–2022).
Kristen Cui as Wen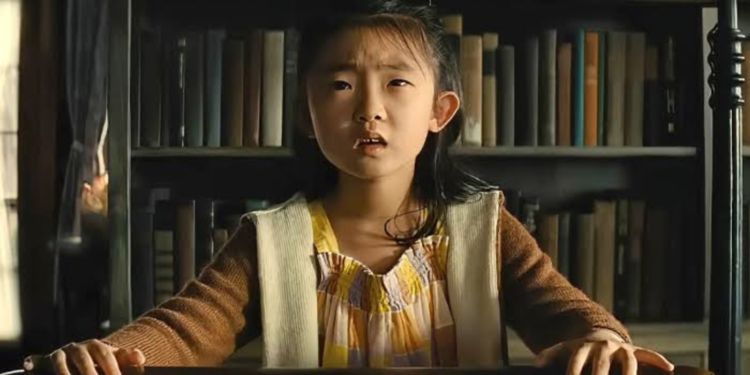 Wen is the little girl who first encounters Dave Bautista's character while playing in the woods. She tries to inform her fathers of the strangers lurking outside but is rebuked until there is a knock at the cabin door. After one of her father's sacrifices himself, she follows Andrew to escape. They later discover his sacrifice truly did save humanity.
Kristen Cui, who played Wen, received special praise for her impeccable character portrayal. At a young age, she delivered believable emotional expressions to events in the film. Unsurprisingly, she's one child star to look out for in the coming years. Knock at the Cabin is Cui's film debut, and had only appeared as Young Cali in the 2022 music video of CaliStar: Don't Give Up.
Nikki Amuka-Bird as Sabrina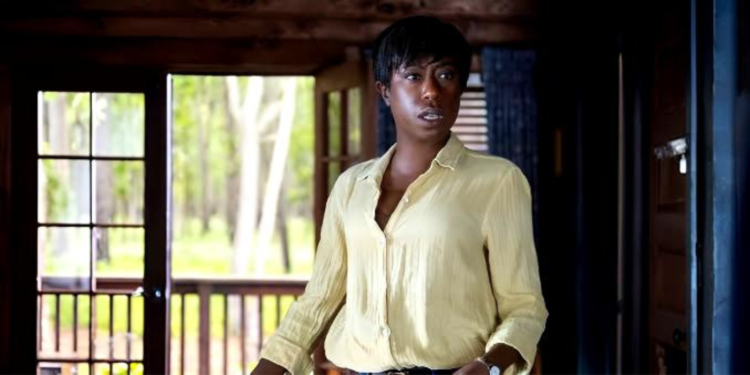 Nigerian-born British actress, Nikki Amuka-Bird was cast in the supporting role of Sabrina in Knock at the Cabin. The character is one of four intruders holding the family hostage in their cabin. Sabrina is shot twice by Andrew as he tries to escape the cabin. Leonard gives her a mercy death from the fatal gunshot wound by decapitating her. Nikki Amuka-Bird has had an extensive career in film and television. Besides her guest appearances in several TV series, she's known for playing Det. Sgt/Det. Chief Inspector Erin Gray in Luther (2011–2013), Grace Morrigan in Hard Sun (2018), Marsha in Gold Digger miniseries (2019), and Rav Mulcair in Avenue 5 (2020–2022).
Rupert Grint as Redmond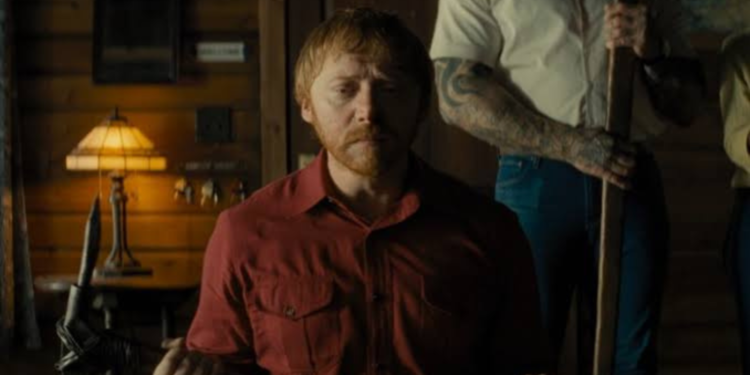 Redmond is also one of the four intruders at the cabin. Andrew also recognizes him as a man he knows as Rory O'Bannon. Rory was arrested after assaulting Andrew in a bar several years ago. He's the first intruder to be killed, with the others sacrificing him to prove the start of the apocalypse to Eric, Andrew, and Wen.
Rupert Grint, who played Redmond, is a family face to many TV audiences. He's mostly recognized for portraying Ron Weasley in the Harry Potter film series. Besides voicing a few characters in film, he also starred in CBGB (2013) and Moonwalkers (2015). In television, he starred in Snatch (2017–2018), Sick Note (2017–2018), and Servant (2019–2023).
Abby Quinn as Adriane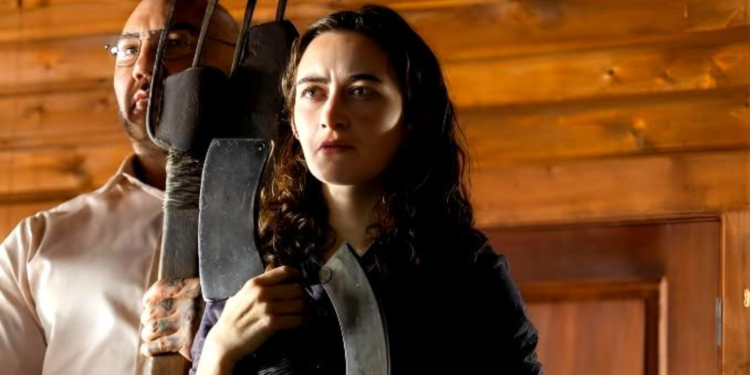 Abby Quinn was cast as Adriane, the second woman among the intruders, in Knock at the Cabin. After joining to sacrifice Redmond, Adriane is sacrificed by Leonard and Sabrina. Adriane's death unleashes a deadly flu virus variation in the world. Before Knock at the Cabin, Quinn starred in After the Wedding (2019), Little Women (2019), and Torn Hearts (2022). Her only notable credit on television was playing Mabel Buchman in season 8 of Mad About You (2019).