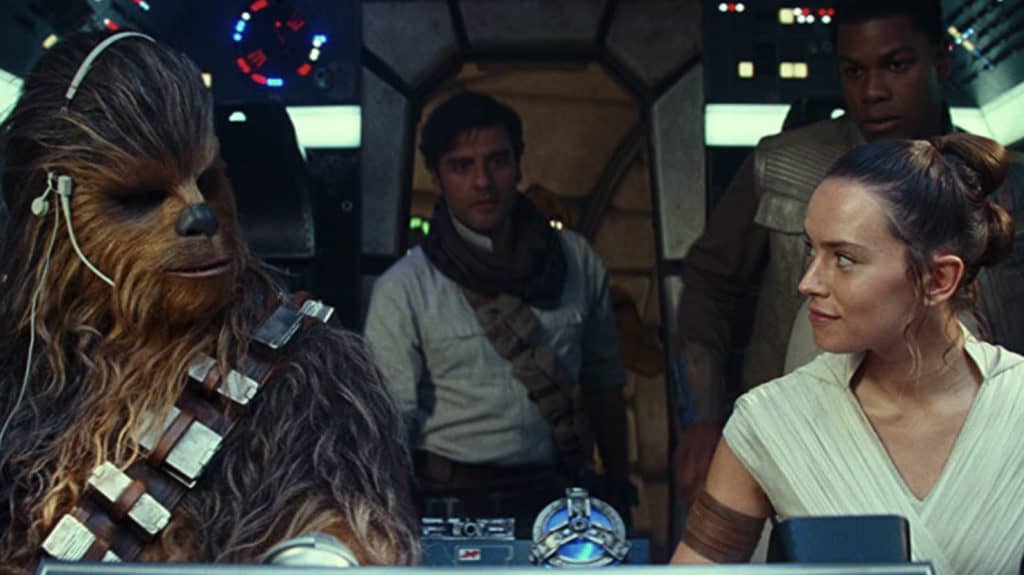 It's amusing to think that Kathleen Kennedy is the person that Disney is resting their hopes and dreams on when it comes to keeping the franchise going. From a financial standpoint, it's hard to argue with such a move since Star Wars continues to be a success in the box office no matter how much people love to rant and rave about the direction of the movies and how much they appear to be 'ruining the franchise'. This has also been extended to Kennedy, whose apparent ideas are being seen as less than popular are brought up continuously by anyone with an opinion. But now it would appear that she's making it known that she believes that the characters of Rey, Finn, Poe, and even Kylo Ren, and perhaps even Rose Tico, will be making their way back at some point. There's only one problem, and this is that none of them appear to be geared and ready to take on their roles again. There have been so many issues regarding some characters and their actors that it feels as though it might be better to simply accept that they played their role and that it's time to move on.
To put it simply, Kennedy is trying to do her job and keep the franchise alive with the well-known characters that people have come to recognize since The Force Awakens was released, but again, there's an issue with this. Oscar Isaacs has already made it known that he has no interest in a Poe Dameron series, Daisy Ridley has stated that she doesn't know how she might top her role in Rise of Skywalker, and John Boyega is kind of a walking mess of issues when it comes to Star Wars since at some point he came to act like he was the biggest part of the franchise and was therefore allowed to cast the most shade on it. As for Rose Tico, well, some people accepted the character, and others thought it was a big waste of time to develop her that much. The actress didn't deserve the hate she received in the least bit, but the character wasn't exactly that exciting.
It's not hard to see how Kennedy is angering a lot of fans, but then again, the fact that some fans take their love of the franchise to a very dark place doesn't exactly make it easy to argue in their favor. But if the characters from the sequel trilogy are brought back it might be best to experience a time jump and perhaps cast older actors to stand in the place of those that don't want to return. At the same time, it might be great to bring in a new cast of actors for another trilogy or series of movies in order to keep with the trend that the older characters are transitioning and passing off the reins to the next group of heroes and villains that are bound to continue to story. There are a lot of plot ideas left to explore if the Mouse House would get off their kick of wanting to do their own thing and realize that there's plenty of source material to pull from, as they've been surreptitiously doing anyway over the years.
But one really has to wonder how Star Wars is going to continue since it would appear that there's a strong desire to see more movies, more series, and, well, just MORE before that particular rag is wrung dry and needs to be replenished. The ideal future is one that sees Star Wars continuing in a way that doesn't necessarily expand that far beyond the current borders, but perhaps explores the fullness of the universe in which it exists. There are plenty of locations and stories that haven't been explored yet, and it's fair to say that going back in time to discover the beginnings of the Republic, the Jedi, the Sith, and everything else we've seen would be a lot of fun since there's one thing that Star Wars has never been lacking, and that's an ample amount of stories that could be made interesting enough to tell. At the moment, The Mandalorian and The Book of Boba Fett, as well as the Obi-Wan and Ahsoka stories are going to be dominating Disney's Star Wars scene for a bit, especially since it sounds like the Rogue One movie isn't really pushing forward at the moment.
But the main story is still a big draw for Star Wars and something that needs to be preserved. But if Kennedy's thinking that the characters from the most recent trilogy are bound to make it happen, it's fair to say that she might be expecting a little too much from characters that have had a good run, but might not be that sustainable.
Kylo RenPoe Dameron
Tell us what's wrong with this post? How could we improve it? :)
Let us improve this post!