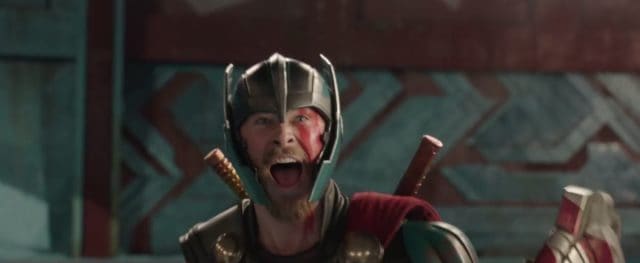 While it might still be two weeks before it releases in the US, Thor: Ragnarok is already a hit with the critics. And as the early reviews start trickling in, one thing has already become crystal clear: the third Thor movie is easily the best reviewed installment of the entire MCU.
With just under fifty reviews in from critics throughout the country, Thor: Ragnarok is currently enjoying a 98% score on review aggregator Rotten Tomatoes: with only a single negative review in the bunch. While this score can and invariably will fluctuate as more reviews are collected ahead of its release, the early numbers are absolutely mind-boggling.
To put its score into perspective, the highest rated anything in the Marvel Cinematic Universe is the first season of Luke Cage. The Netflix produced series was praised for how it handled timely issues of race, police brutality, penal injustice and urban gentrification. It earned a 96% score based on 54 reviews.
The highest rated movie in the increasingly expansive MCU is Iron Man: the franchise's first outing that was released a full decade ago. It only earned a 94% based on 251 reviews. That's the same score given to Spider-Man 2, which many consider to be that character's best movie, and just above Logan's 93% (the highest-rated X-Men movie).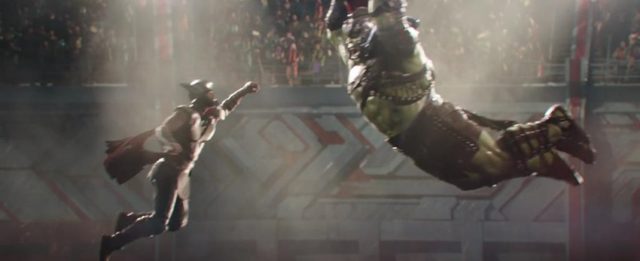 In fact, if it maintains that score after its release, it will be the highest-rated superhero movie of all time. It will beat out Superman (93%), Batman (94%), The Dark Knight (94%) and Wonder Woman (92%) by a considerable margin.
The website's critical consensus offers a similarly glowing view of the film. It calls the movie "exciting, funny, and above all fun, Thor: Ragnarok is a colorful cosmic adventure that sets a new standard for its franchise — and the rest of the Marvel Cinematic Universe."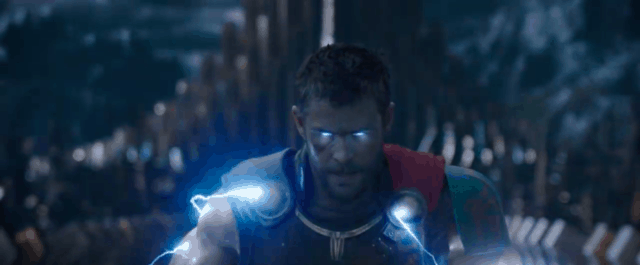 Granted, this is only one measure of the movie, and it will undoubtedly change as its release date draws nearer. A Tomato Score simply measures how widely liked a movie is, not how deeply. Metacritic (which measures how intensely liked or disliked a movie is) merely gives it a score of 74: still a high score, but pretty middle-of-the-pack for the MCU.
Still, there is no question about these early reviews, and its final score won't be any more than a couple of points off from what it is now. Thor: Ragnarok is not a movie to miss.
Tell us what's wrong with this post? How could we improve it? :)
Let us improve this post!