It has been decades since Harry Potter and the Goblet of Fire was released in theaters. This fourth installment in the Harry Potter film series came out in 2005. It was directed by Mike Newell and, of course, based on the novel of the same name by J.K. Rowling.
Other than the now well-known main cast, Harry Potter and the Goblet of Fire introduces many new stars and talented actors to the world. So where are they now? Here's what the cast members of Harry Potter and the Goblet of Fire are up to.
1. Daniel Radcliffe (Harry Potter)
The main cast member of Harry Potter and the Goblet of Fire is, of course, Daniel Radcliffe, who brought the most famous fictional wizard to life, Harry Potter. After the franchise ended, Radcliffe participated in many exciting projects, such as The Woman in Black, Now You See Me 2, Weird: The Al Yankovic Story, The Lost City, and Merrily We Roll Along. He also became a prominent Broadway actor. He reunited in 2021 with his co-stars to do an HBO Max special titled Harry Potter 20th Anniversary: Return to Hogwarts. Things are looking good for Radcliffe on the personal front, too, as he welcomed his first child with his longtime girlfriend, Erin Darke.
2. Rupert Grint (Ron Weasley)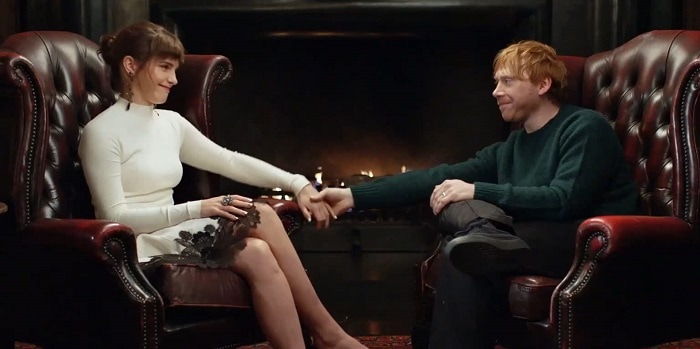 Rupert Grint played the charming Ron Weasley in the Harry Potter series. Just like Radcliffe, Grint has also had many things going on for him both personally and professionally. Outside the franchise, his most notable projects are Cherrybomb, Driving Lessons, Thunderpants, Charlie Countryman, Sick Note, Servant, and Knock at the Cabin. Grint has been in a relationship with actress Georgia Groome since 2011, and they have a daughter together.
3. Emma Watson (Hermione Granger)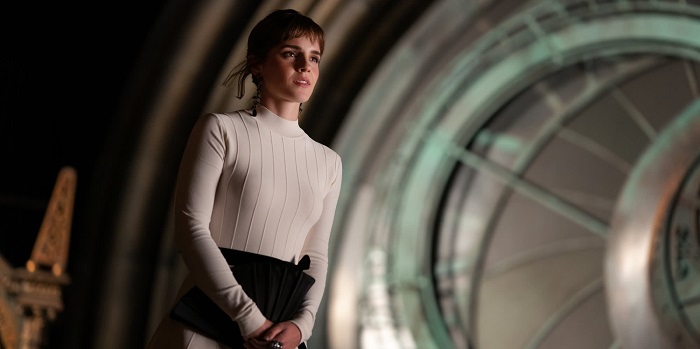 Emma Watson is most known for her role as the intelligent Hermione Granger in the Harry Potter series. Outside of the franchise, she's built a name for herself, doing charitable work and advocating for women's rights. Watson is UN Women Goodwill Ambassador, constantly fighting for gender equality and proving that you can use your power to make a change in the world. Simultaneously, she's done acting gigs like Beauty and the Beast, The Perks of Being a Wallflower, Noah, The Bling Ring, and Little Women. Watson also managed to graduate in 2014 from Brown University with a bachelor's degree in English literature. In 2023, she co-founded a gin brand with her brother Alex Watson, called Renais.
4. Robert Pattinson (Cedric Diggory)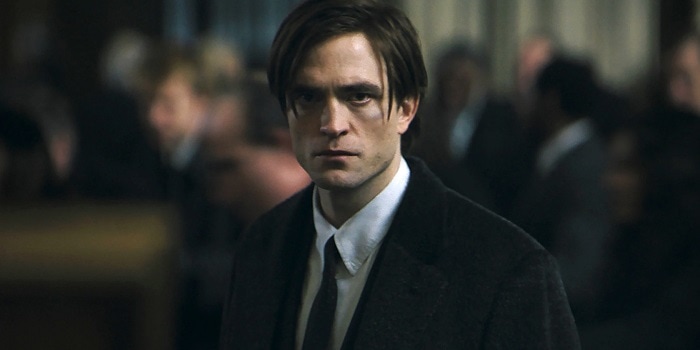 Although Robert Pattinson got his first major break with Harry Potter and the Goblet of Fire, the movie was certainly not his biggest hit. After playing the tragic character of Cedric Diggory in the Harry Potter series, Pattinson went on to make a huge name for himself in another franchise, Twilight. Despite gaining worldwide attention thanks to the Twilight series, the actor still managed to build a successful career outside of the famous franchise. He's done many impressive projects like Remember Me, Water for Elephants, Good Time, The Devil All The Time, Tenet, and The Batman. After a very public relationship with Twilight co-star Kristen Stewart, Pattinson found happiness with actress and singer Suki Waterhouse.
5. Katie Leung (Cho Chang)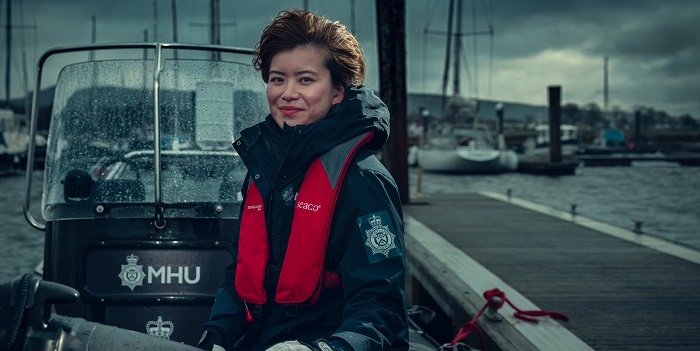 Katie Leung is a Scottish actress who is most known for her portrayal of Cho Chang in the Harry Potter series. She's also Harry's first love interest, as such, she appeared in five Harry Potter installments in total. Leung has been actively acting ever since, with her most notable projects being Arcane, The Peripheral, One Child, Annika, Strangers, and The Chemistry of Death. Other than acting, she also expresses an interest in art and design. Leung has a son named Wolf.
6. Clémence Poésy (Fleur Delacour)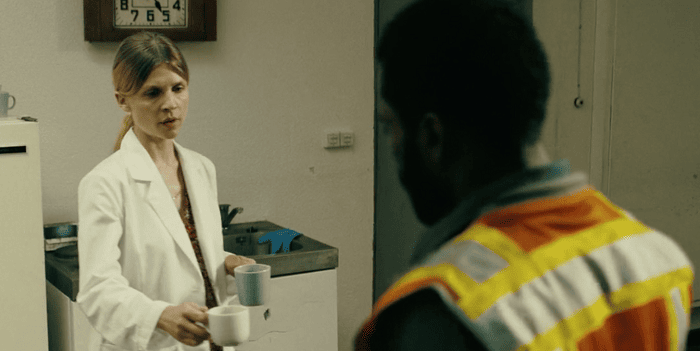 Clémence Poésy was one of the stars of Harry Potter and the Goblet of Fire. She played the magical Fleur Delacour, who goes on to marry Bill Weasley a few years later. She was a breath of fresh air when she appeared in the Harry Potter series, and it's no doubt she went on to build an impressive acting career later on. She starred in In Bruges, 127 Hours, The Tunnel, Gossip Girl, War and Peace, and Tenet. She has three children but is a very low-key person who keeps her life private.
7. Stanislav Yanevski (Viktor Krum)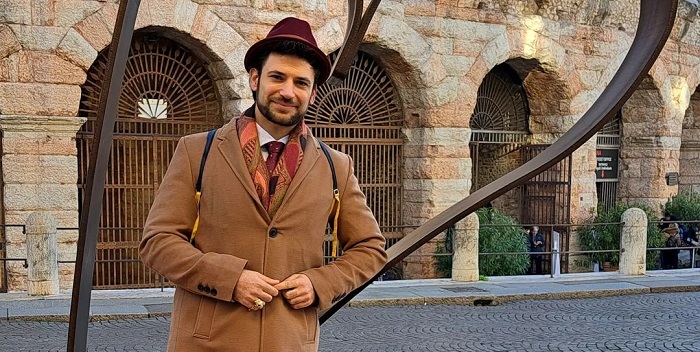 Another new cast member in the Harry Potter series was Victor Krum from a Bulgarian wizarding school, played by Stanislav Yanevski. Although he had no particular acting aspirations, he still stole the show in Harry Potter and the Goblet of Fire. After that, he appeared in other successful projects like Hostel: Part II, Resistance, and Undercover. He's currently focused on his social media career, and he has an active YouTube channel where he shares his adventures, vlogs, and workout videos.
8. Brendan Gleeson (Mad-Eye Moody)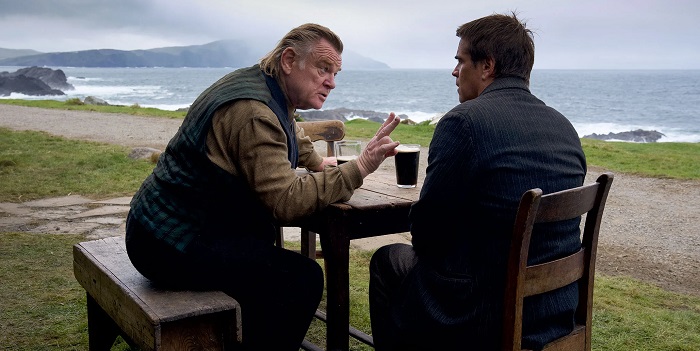 Brendan Gleeson is an established Irish actor and filmmaker with countless projects in his long portfolio. He played Hogwarts professor Mad-Eye Moody in three Harry Potter installments, but this is certainly not the biggest project of his career. Gleeson is an award-winning actor with many impressive roles, such as Braveheart, 28 Days Later, Troy, In Bruges, The Banshees of Inisherin, The Guard, Into the Storm, State of the Union, The Comey Rule, Calvary, The General, etc. The talented actor has been happily married since 1982 to Mary Weldo. They have four sons together, out of which two are actors (Domhnall and Brian). Interestingly enough, Domhnall Gleeson is even his Harry Potter co-star.
9. David Tennant (Barty Crouch Jr.)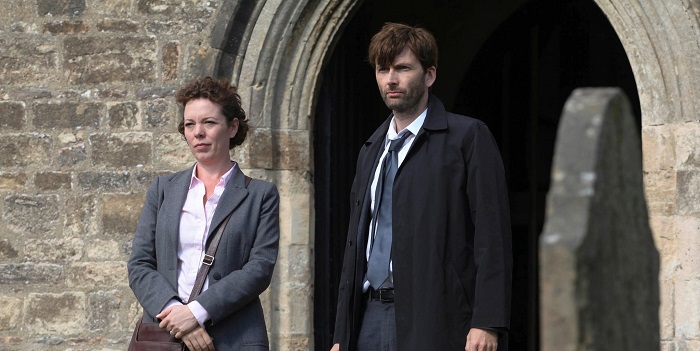 David Tennant is another familiar face from Harry Potter and the Goblet of Fire. Tennant played a minor but crucial part of Bary Crouch Jr. in Harry Potter. The Scottish actor is widely known and successful, mostly thanks to his role as the tenth incarnation of the Doctor in the sci-fi series Doctor Who. Other than that, he's done many other outstanding projects like Broadchurch, Jessica Jones, Good Omens, Around the World in 80 Days, How to Train Your Dragon, etc. Tennant is married to actress Georgia Moffett, and they have five children together.
10. Roger Lloyd Pack (Barty Crouch)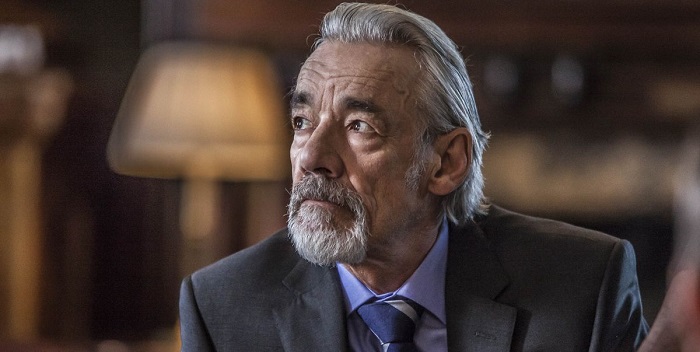 Roger Lloyd Pack played Barty Crouch in the Harry Potter series. Sadly the talented actor died of pancreatic cancer in 2014 at the age of 69. He was most known for his role in the legendary BBC sitcom Only Fools and Horses. Other than the iconic role of Trigger, Lloyd Pack also starred in The Vicar of Dibley, The Old Guys, Doctor Who, and his last appearance in Law & Order: UK. He was married twice, and he has four children.
11. Frances de la Tour (Madame Olympe Maxime)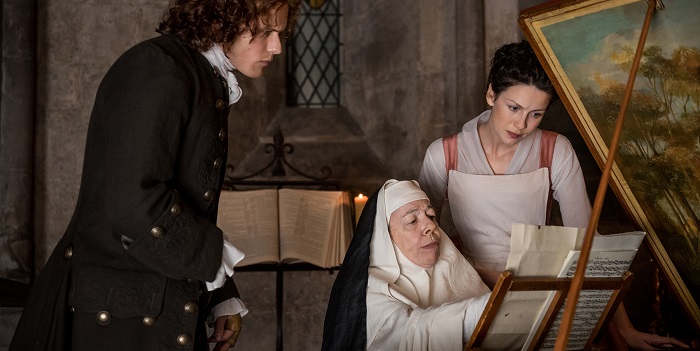 Frances de la Tour played Madame Olympe Maxime in Harry Potter and the Goblet of Fire. Outside of the Harry Potter franchise, she starred and appeared in countless successful projects like Rising Damp, Cold Lazarus, Vicious, Alice in Wonderland, The Book of Eli, Hugo, Outlander, etc. She's not just a film and television actress but also a theatre actress. She even won a Tony Award for Best Featured Actress in a Play for her role in the play The History Boys on Broadway.
12. Predrag Bjelac (Igor Karkaroff)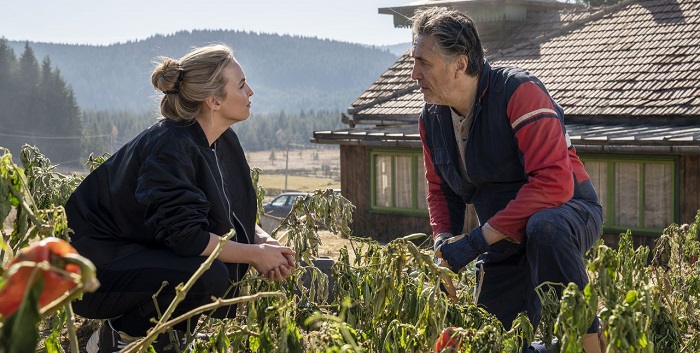 Predrag Bjelac is a Serbian actor who played the antagonist Igor Karkaroff in Harry Potter and the Goblet of Fire. Other than this role, Bjelac has done many other impressive projects like Killing Eve, Gangster Ka, The Chronicles of Narnia: Prince Caspian, Genius, etc. He's back and forth between Hollywood and his motherland, but he's still actively acting. He has two children.
13. Jeff Rawle (Amos Diggory)
Jeff Rawle was cast as Cedric's father, Amos Diggory, in Harry Potter and the Goblet of Fire. He's most known for his role in the news-gathering sitcom Drop the Dead Donkey, but his other notable roles include Hollyoaks, The Case of Marcel Duchamp, Doc Martin, Doctors, and many other television projects. Rawle is married to Nina Marc, and they have four children together.
14. Timothy Spall (Peter Pettigrew)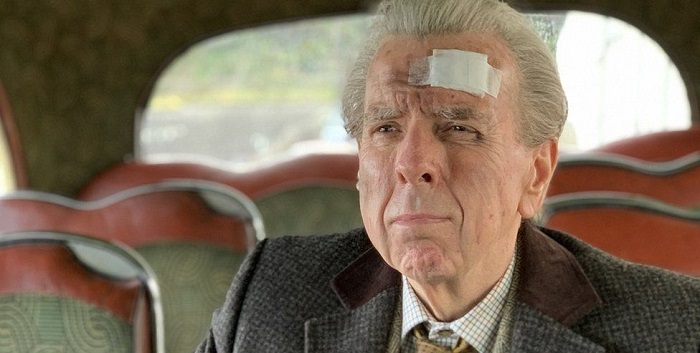 Timothy Spall portrayed the antagonist Peter Pettigrew in the Harry Potter series. He's a widely known and successful actor and presenter with many awards and nominations in his portfolio. His most popular films are Hamlet, Nicholas Nickleby, The Last Samurai, Enchanted, Sweeney Todd: The Demon Barber of Fleet Street, The Damned United, The King's Speech, Ginger and Rosa, Denial, The Last Bus, The Party, and Spencer. He's married with three children. Sadly, the actor was diagnosed with acute myeloid leukemia in 1996 but has been in remission ever since.
15. Ralph Fiennes (Lord Voldemort)
Ralph Fiennes is a Hollywood icon. His portrayal of the main antagonist Lord Voldemort in the Harry Potter series certainly cemented his legendary status, but the actor has had many other impressive projects in his career. He played iconic roles even before Harry Potter but has become a global sensation even more after the franchise. He starred in the James Bond series, In Bruges, The Duchess, The Reader, The Hurt Locker, Great Expectations, The Grand Budapest Hotel, A Bigger Splash, The King's Man, and The Menu. Fiennes is still working hard and has many upcoming projects.