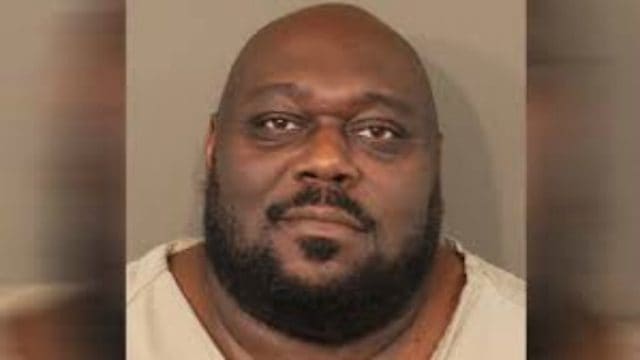 Actor and comedian Faizon Love was arrested Tuesday at John Glenn Columbus International Airport. According to court records, Love is accused of assaulting another man in the baggage claim area of the airport. In an arrest affidavit, police said Love grabbed the victim by the neck and threw him to the ground. He then allegedly grabbed him again and threw him into a desk. When the victim tried to get up, police said Love pushed him back to the ground.
Love is actually scheduled to be performing at the Funny Bone Comedy Club in Columbus on March 15th. By the way, can you even picture this altercation? I frankly cannot. Love is a big dude and I would imagine the victim never even had a remote shot. I always pictured to be the gentle giant type. Guess I was wrong. In any event, what better a time to put up some of my favorite roles that Love has played in the movies than now? I should also note he was in an episode of That's So Raven.
Here are my top five.
UPDATE: his attack at the airport was brutal. Tossed this guy like a rag doll..
Friday – Big Worm
Come on. You think I'd leave this one out?
The Replacements – Jamal
Completely underrated movie despite how cheesy it is.
Made – Horrace
I think he's far and away the best character in this movie.
Elf – Gimbel's Manager
Love this role.
Blue Crush – Leslie
I can't leave out Blue Crush and Faizon Love wearing speedos.
Save
Save
Tell us what's wrong with this post? How could we improve it? :)
Let us improve this post!