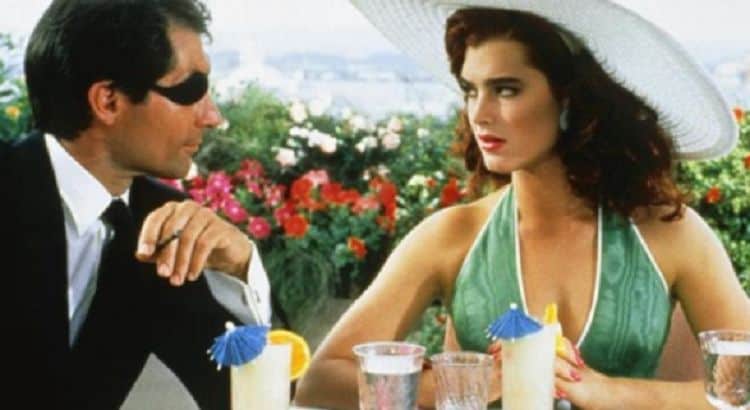 It's a little frustrating when movies that might have been solid hits had they been released on time get delayed for one reason or another since it's usually understood that if they'd been let out when it was time they could have made a lot of money and catapulted the stars to new heights. But things do happen and sometimes there are movies that have to back up and wait a bit until it's time to hit the scene when it's possible, not when they were first anticipated. The unfortunate part of this comes when similar movies can come out and take the thunder that the movie might have been able to capitalize on, which is something that's happened more than once in the history of cinema since if one movie isn't going to be released then another will gladly be released in its place since that's the nature of the industry, it has to keep moving if it wants to make the kind of money that sustains it. But there are many movies that were ready to come out but were delayed for some reason.
Here are a few movies that were delayed before their release.
5. Brenda Starr
Essentially this is kind of like Cool World but in a much different manner since the leading woman is still a comic character but she's not a raving, psychotic loon. Instead, she's a reporter that's hot on the trail of a story and is fully aware that she's a comic character. The whole thing feels as though it could have been eye-catching and very popular had it come out at the right time. As of now though one might have to direct people to the movie in order to get anyone to pay attention since the idea has kind of been buried over the years with the number of movies that have come along with a similar premise.
4. Cabin in the Woods
It's possible to get fatigued when watching too many movies from the same genre, but this movie actually appears to be attempting that same effect without the benefit of multiple movies, since the wide array of monsters that are used to terrify and eventually kill the teens are so wildly different that it's hard to keep up with them all. Even if this one was delayed it feels more accurate to say that it was its own worst enemy since it packed the most horror-laden moments with so many different creatures that trying to see them all was bound to give someone a headache or a serious case of vertigo.
3. Blue Sky
Living in a military family isn't bound to be easy, but having a mother with a mental illness that threatens her husband's job isn't bound to make things any simpler since Carly definitely likes to have a good time, but tends to take things too far. When a commanding officer decides that he needs to get her husband out of the military to cover up the fact that two civilians were injured during an underground nuclear test, things get way out of control as Carly seeks to stand up for her husband things only get worse. By the end of the movie, the entire family takes the chance to move to California, as Carly's husband has quit the military in order to keep their family together.
2. Prozac Nation
The sad thing about college is that a lot of kids coming in have a heavy load of personal baggage that they bring with them, and having a troubled relationship with your parents is bound to be something that will end up screwing a college student up at one point. Lizzie is shown to be a bit manipulative throughout the movie and it's not hard to see why since the situation with her parents isn't the best. As the story progresses though she only gets worse as she slips into a serious issue with substance abuse and at one point can barely write considering that it's hard to believe that she remains upright at times.
1. Henry: Portrait of a Serial Killer
The whole 'them vs. us' mentality of this movie is more than a little disturbing since at some point, 'us' tends to become just Henry as he continues to not trust anyone that far given that by the end of the movie he drives off alone. That kind of mentality is hard to imagine for a lot of people since trust is an important part of being a human being, but it's definitely missing in Henry. This story is disturbing on so many levels that one can't possibly list them all without having to turn off the movie just to get away from the image of Michael Rooker calmly going about his business of murdering others simply because he wants to.
A delay can hurt or harm a movie, as was seen with those above.