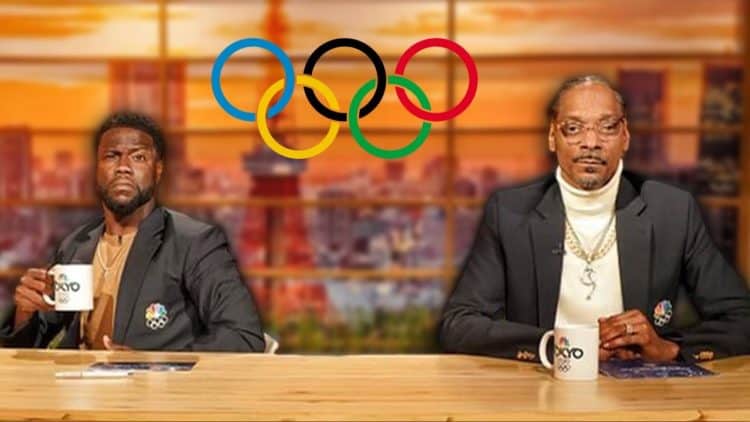 If there's ever a medal to be given for 'putting in the work', comedian Kevin Hart deserves that, and some more. His Twitter bio says it all: " My name is Kevin Hart and I work hard. That pretty much sums me up! Everybody wants to be famous, but nobody wants to do the work." Born and raised in Philadelphia by his mother, Nancy Hart, Kevin grew up with his only sibling, Robert. In his memoir, I Can't Make This Up, Hart accounts his father's addiction and the pair's love-hate relationship. Comedy was Hart's way of escaping the hardships in his childhood.
To launch his career, Hart dropped out of community college and moved to New York, where he took up a job as a shoe salesman. In his early days as a stand-up comedian, he went by the alias 'Lil Kev', a name that perfectly fit due to his short stature, the base of most of his jokes. The audience, however, did not warm up to Hart's style, an imitation of stars like Chris Tucker, and booed him off stage a number of times. Slowly but surely, Hart found his style and ran with it. His craft has served him well enough to sell out a stadium with a capacity of 68,000 people.
In addition to becoming a powerhouse when it comes to stand-up, Hart extended his skills into the world of acting, where he's featured in films such as Think Like A Man and its sequel, Fatherhood, Jumanji: The Next Level, Night School, and Ride Along to mention a few. When it comes to industry friendships, Hart's relationship with Dwayne 'The Rock' Johnson, with whom he has appeared in some movies, takes the cup. However, the pairing we never saw coming, that's proving to be a hit, is a Hart and Snoop Dogg combination.
Tracing Snoop Dogg's Path
Born Calvin Cordozar Broadus Jr., Snoop Dogg was raised singlehandedly by his mother, just like Hart. His dad, Vernall Varnado, left the family when Snoop Dogg was only three months old. As a child, he was nicknamed 'Snoopy', after the cartoon character from Peanuts, who he loved so much. His love for rap began when he was in the sixth grade. While Snoop was a church-going, promising child at first, life took a different turn in his teens when he became part of gangs. In his Netflix documentary, Coach Snoop, he narrates his experience with a rival gang: " …We see this car coming around the corner real slow. Everybody's looking at it, and they're like 'Get the gun, Snoop!', I'm looking at the car like 'Sh**, I can't get the gun and look at the car'…And that car is coming and coming before you know it them m***** start shooting. Everybody run except me. And that's when it hit me, like, these guys was trynna kill us."
Snoop Dogg's gang days are long gone. He made a vow not to go back and found himself working with Dr. Dre on the theme song of the 1992 film Deep Cover. Since then, Snoop has appeared in countless films including Baby Boy, Bones, The Wash, and Pitch Perfect 2. He's released more than ten studio albums and has numerous collaboration albums to his name. In addition to a long list of awards and nominations, Snoop Dogg has made several appearances on television shows such as Chappelle's Show, Law & Order, and Utopia Falls. Snoop's latest gig, Olympic Highlights, features comedian Kevin Hart.
Co-Hosting 'Olympic Highlights'
The Tokyo Olympics kicked off on the 23rd of July, with four-time Grand Slam singles champion Naomi Osaka lighting the Olympic cauldron. In an emotional Instagram post, Osaka said of the moment: " Undoubtedly the greatest athletic achievement and honor I will ever have in my life. I have no words to describe the feelings I have right now but I do know I am currently filled with gratefulness and thankfulness." As of the eighth of August, the day of the closing ceremony, the United States is leading the medal table with 39 gold medals, 41 silver medals, and 33 bronze medals. It is followed closely by China and Japan, which have 88 and 58 medals each. No duo has had more fun highlighting the games than Kevin Hart and Snoop Dogg.
Olympic Highlights airs on Peacock and is as uproarious as they come. You can trust a Hart-Snoop Dogg duo to leave you gasping for air with their hilarious commentary. You never really know what to expect. On their 'Olympic Cheatsheet', for instance, Hart and Snoop Dogg pass some knowledge on Archery. The defending champion of the sport is Brady Ellison, who Snoop calls 'Robin-never-been-to-the-hood.' When cheering the team, Snoop and Hart agree that you're supposed to yell support things like ' That fletching is on point', which also means 'The back of your arrow is fly as hell." From Kevin Hart demanding that medals be given to racehorses because they do all the work, to Snoop Dogg wanting the kindergarten explanation for the term 'salchow', the show is already gaining a fanbase, if social media comments are anything to go by:
Absolutely hilarious! (@johnsaxwilliams)
He was full of word salad. (@kingcarew)
Snoop laughing makes it even funnier. (@chriss_coreo)
The most accurate reporters out there. (@real_brian22)
The horses legit need their medals. Give the horses their medals. (@creolebeauty30)
Please do an analysis like this for all sports. (@cameron.ransom)
With only a week and some change in, Olympic Highlights is sure to grow and, hopefully, become a regular thing, at least a show we can tune to every four years or so. "What Snoop and I come to the table with is a high level of flow and go," Kevin said when conversing with Tokyo Tonight's Kenny Mayne. The Kevin-Snoop Dogg pair is your go-to for the best medicine; laughter, and a teaching moment because you may discover a sport or two that you had no idea was played at the Olympics. Who knows? It could be the show you never thought you needed.
Tell us what's wrong with this post? How could we improve it? :)
Let us improve this post!