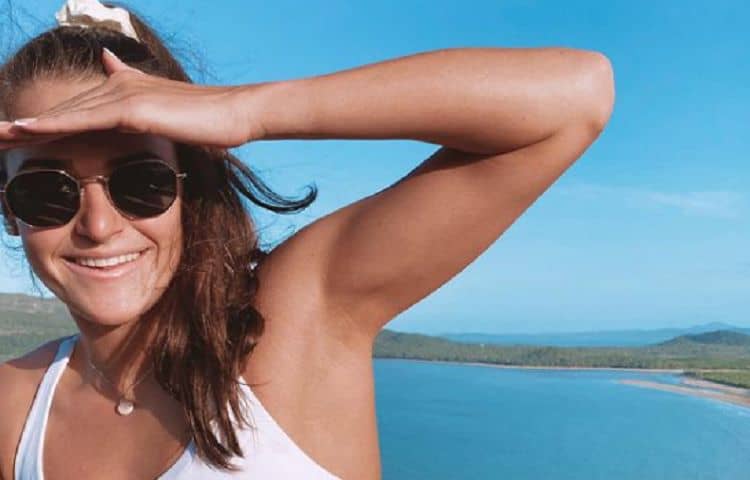 Kaylee McKeown has never felt as at home anywhere as she does in the water. Her love for swimming has brought her further than she ever could've imagined. The talented young swimmer has recently taken the world by storm after breaking the 100m backstroke record for her at the Olympic trials. Her accomplishment has gotten her name added to conversations about the most talented athletes in the sport, and she's ready to show what else she can at the Olympic games. If she keeps performing the way she has been, there's no doubt that she will go down in history as one of Australia's most legendary athletes. Here are 10 things you didn't know about Kaylee McKeown.
1. Her Sister Is Also A Swimmer
Kaylee isn't the only person in the McKeown family who feels at home in the water. Her sister, Taylor, is also a very talented swimmer. In fact, Taylor's success is a big part of what inspired Kaylee. In 2014 Taylor won a gold medal at the Commonwealth Games.
2. She Likes To Travel
Kaylee has lived in Australia for her whole life, but that doesn't mean she doesn't like to get out and explore. In addition to traveling to different parts of Australia, her swimming skills have allowed her to see other parts of the world. There's no doubt she's going to be able to see even more places in the years to come.
3. She Didn't Set Out To Break The Backstroke Record
Kaylee is no stranger to breaking records, but it's not something she always plans on doing. When asked about her mindset before doing the backstroke at the Olympic trials, Kaylee told The Guardian, "I wouldn't say it was a goal, I think I am more of a process-oriented person than times, and it just so happens that I nailed all those little pinpoints that I am going for."
4. She's An Animal Lover
Swimming isn't the only thing Kaylee loves. She also has a very special place in her heart for animals. All of the pet lovers out there will be happy to know that Kaylee is both a dog and cat person. Based on her Instagram, it looks like she has at least one dog and a couple of cats.
5. Her Dad Passed Away During The Pandemic
2020 was a very difficult year for people all over the world, and Kaylee was one of them. In the summer of 2020, Kaylee's father passed away after a two-year battle with brain cancer. Although the loss was devastating, it also helped motivate Kaylee to give each competition 110%. According to The Guardian, Kaylee said, "With Covid and the passing of my Dad in August last year, it has been a huge, huge build-up to these trials. And I have turned it into a bit of a hunger and motivation behind me. I use it every day that I wake up."
6. Regan Smith Showed Her Some Love
When two people are among the best in their given sport, they usually aren't on the friendliest terms, but that isn't the case for Kaylee and some of the people she's gone up against in the pool. Even though Regan and Kaylee are fierce competitors, Regan reached out to Kaylee with some encouraging words the night before Kaylee swam in the Olympic trials.
7. She Likes To Stay Positive
Being a competitive athlete comes with a lot of ups and downs. That, coupled with the personal loss that Kaylee suffered in 2020, has made it hard for her to always see the bright side of life. Surprisingly, however, Kaylee has managed to stay positive and optimistic.
8. She Enjoys Spending Time Outdoors
Kaylee may spend most of her time in indoor swimming pools, but that isn't the only place she likes to spend her time. When she isn't busy swimming she loves to head outdoors and enjoy the beauty of nature. She loves doing things like going hiking and hanging out by the ocean.
9. She May Be In A Relationship
For the most part, Kaylee has remained lowkey about her personal life. However, a quick scroll through her Instagram profile revealed that she may have a boyfriend. She has posted a few pictures with a young man named Logan Powell, but it's unclear if they are or were a couple.
10. She's Grateful For All Of Her Supporters
Kaylee's hard work and talent are responsible for the things she's accomplished, but she also knows that she couldn't have done it without the love and support of those who care about her. She is thankful to all of the people who have had her back and cheered her own along the way.
Tell us what's wrong with this post? How could we improve it? :)
Let us improve this post!