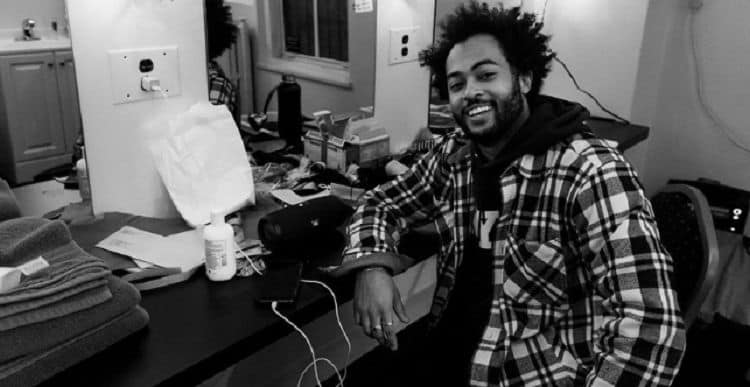 There is a good chance that the name Bobby Wooten III means next to nothing to you, but we can assure you that his name is very well-known in the music industry. He makes music, and he's worked with the most talented of musicians. The normal people of the world might not know him, but anyone who is in the industry knows him well. It happens, though, that you're about to know his name because he and his new lady friend stepped out on the red carpet together recently, and now the world is talking about him. He's the man dating Katie Holmes. Yes, Katie Holmes of Dawson's Creek fame. Of marrying Tom Cruise and having his baby fame. Of dating Jamie Foxx for years without actually confirming it or talking about it. He's her new love interest, and it seems that his name is going to be even bigger than it is.
1. He is a Composer
He is a man who works hard, and his hard work is encompassed by the music industry. He is both a composer and a music producer, and he is an instrumentalist. He is a man who has been focused on music practically his entire life, and it absolutely shows.
2. He is from Chicago
Born and raised, he's from Chicago. He grew up in the area with his family, and they spent a lot of time together. He is very close to his family, and he credits them with so much of what is good in his life, such as his talents, his skill, and the fact that he gets to do what he loves each and every day.
3. He is Inspired
His inspiration comes from his own family. Growing up, he was part of their family choral ensemble, and that is where he learned to develop his love of music as well as his talent. The gospel Wooten Choral Ensemble is the main reason he is the man he is today.
4. He Has Worked with the Best of the Best
When you are good at what you do, you get to work with the best. In an effort to try and explain just how talented this man is, let's give you a few examples of the people he's worked with in the music industry. Names such as Jennifer Lopez and Jennifer Hudson should ring a bell. Mac Miller, Rick Ross, and many more. He's worked with more than a few stars, and it shows.
5. He Composes Amazing Jingles
We call them jingles because we aren't sure we know the right term, but he's also worked with some major brands to compose music for their business. He's worked with the Nike company, with Google, and he's even worked with ESPN. He's able to do just about anything, and that's why the biggest brands in the world tap him for their musical needs.
6. He's Done Broadway
In addition to everything else he's done, Broadway has come calling more than a few times. For instance, he's worked on musical numbers for productions such as Moulin Rouge. That might be one of the most famous musicals in the world. It's been done time and time again, and he is the man credited for working on those numbers.
7. He is Educated
A man this talented did not skip out on an education when he was an adult. He went to college, and he attended one of the most famous schools of the arts in the world. He was a student at the New York University Tisch School of the Arts, which is an institution of higher education that only accepts the absolute best of the best in terms of its students.
8. He has a Wonderful Reputation
Something we should point out is that it's been rumored he is a man with a great reputation. Those who know him and work with him tend to say that he is a man who is very relaxed and laid-back, and that he is the kind of man who likes to do things on his own, but also in a manner that allows him to be as successful as possible. He seems like a great guy, and people point that out.
9. He is Very Private
He might be more famous than people realize, but he's not in the public eye so they just don't know it. However, his name is attached to just about everything there is music-wise in the world, and it is no surprise to anyone that he is a fan of keeping his private life very much to himself. He's not someone who likes to overshare.
10. His New Girlfriend is Very Into Him
Dating Katie Holmes comes with a few challenges, and that might be the fact that he is now the man who is dating the mother of Tom Cruise's daughter. It's a lot to take in, but he seems to be a man who is very kind to his girlfriend, and she is very into him. We are unsure whether they are serious enough for her to have introduced him to her daughter, however. These things take time.