Kate Capshaw is married to one of the greatest filmmakers known to the world—Steven Spielberg. Before she became Mrs. Spielberg, she had her own identity as an actress. She grew up dreaming of an acting career but eventually became an educator for students with learning disabilities. While she enjoyed being a teacher, Capshaw was knocked into showbiz after she and her former husband, Bob Capshaw, moved to New York City in 1978, hoping it would spark up their dying marriage; it didn't. The couple divorced in 1980 after Capshaw joined Ford Model Agency, which laid the groundwork for her acting career.
She debuted in 1981 as Jinx Avery in Irving Vendig's soap opera, The Edge of Night. Her first film role came the following year as Katherine in A Little Sex. Within two decades, Capshaw had become a notable Hollywood star. But she'd soon leave it all behind to focus on being a mom and a supportive spouse. Her last acting role was in 2001, as Becky Purdue in Helen Shaver's television film Due East. While Kate Capshaw unofficially gave up acting decades ago, she'd always be remembered for her performances in the following productions.
Missing Children: A Mother's Story (1982)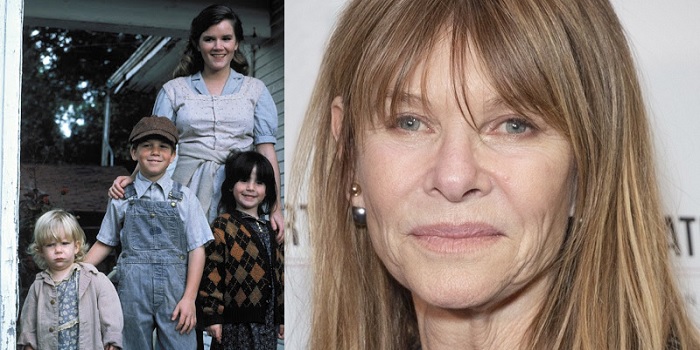 The first television film of the former actress, Kate Capshaw's portrayal of Elaine Rogers in the Dick Lowry drama helped in showcasing her talent, strengthening her footing in the competitive industry. Also starring Mare Winningham, Polly Holliday, and John Anderson, The film tells the story of an uneducated, single mother of three who takes her children to a childcare center and soon learns she was conned into signing away her kids to a shady adoption agency. Alongside Peter Scolari's Woody, Capshaw's character investigate the agency's operations and was the focus of the telefilm for a good while.
Indiana Jones and the Temple of Doom (1984)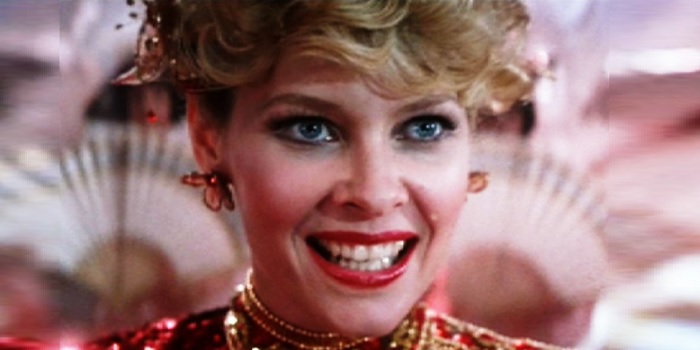 Kate Capshaw is probably best known for playing Willie Scott, a nightclub singer in Steven Spielberg's Indiana Jones and the Temple of Doom. While it's often assumed that Spielberg handed her the role because he fancied her, Capshaw had what was required for the character: she took voice and singing lessons after moving to New York.
Besides, Spielberg had a hard time finding a suitable actress for the role before Capshaw came along. No fewer than 100 actresses reportedly auditioned for the role. Starring opposite Harrison Ford, the blockbuster earned the actress a wider recognition, making her a global star. Although Capshaw's character drew criticism for lacking substance, it earned her a Jupiter Award nomination for Best International Actress.
Dreamscape (1984)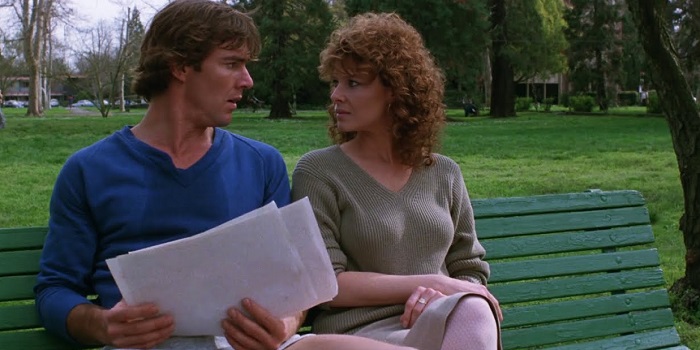 Kate Capshaw portrayed Dr. Jane DeVries in Joseph Ruben's Dreamscape to consolidate her growing Hollywood reputation. She starred in the sci-fi adventure alongside Dennis Quaid, Max Von Sydow, Christopher Plummer, and Eddie Albert. The movie revolves around a psychic who uncovers a plot to assassinate the president of the United States after he was engaged to help cure the president's nightmares. Dreamscape was released to positive reviews. It has a 79% approval rating on Rotten Tomatoes and 6.3/10 on IMDb. It won the 1985 Golden Raven at the Brussels International Festival of Fantasy Film, among other nominations for coveted awards, including the Saturn Award for Best Horror Film.
Black Rain (1989)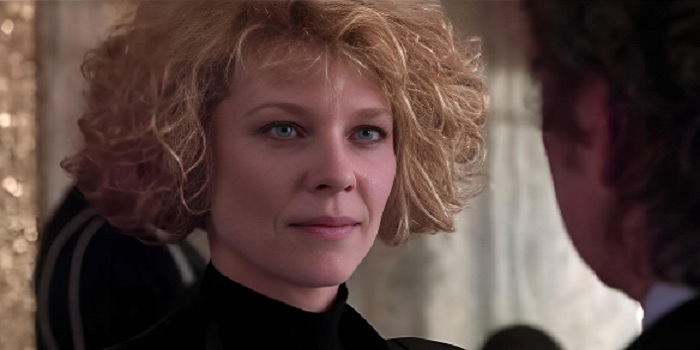 Another blockbuster highlight of Kate Capshaw's career, the retired actress played Joyce, a nightclub hostess from Chicago, in the 1989 neo-noir action thriller. She starred in the Ridley Scott film alongside Michael Douglas, Andy Garcia, and Ken Takakura. The film follows two NYPD detectives tasked to escort a Yakuza member to Japan after the Japanese Embassy ordered his extradition. Black Rain was nominated for two Academy Awards and won the 1989 Best Foreign Film Award at the Golden Horse Film Festival. A commercially successful project, the movie grossed over $134 million on a budget of $30 million.
Just Cause (1995)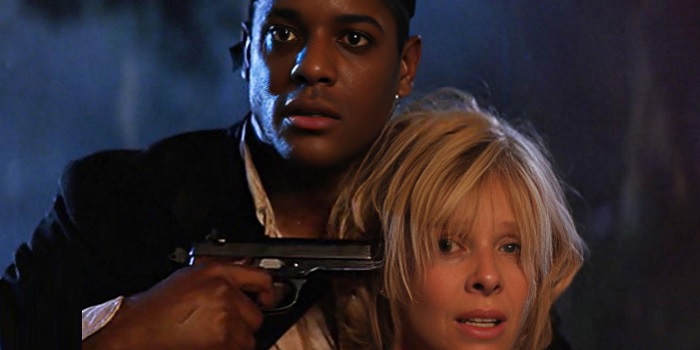 The Arne Glimcher crime drama stars Kate Capshaw as Laurie Prentiss Armstrong, the wife of Sean Connery's character Paul Armstrong. The film, based on John Katzenbach's novel of the same title, follows a Harvard professor who finds himself racing against time to save his family after he was dragged into defending a black lad facing the death penalty for the rape and brutal murder of a white girl. Also starring Laurence Fishburne as Detective Tanny Brown and Blair Underwood as Bobby Earl Ferguson, the movie was released to mixed reviews. While it only managed a 26% positive review on Rotten Tomatoes, it has a 6.4/10 rating on IMDb. Regardless, it was commercially successful as it grossed $63 million on a budget of $27 million.
Tell us what's wrong with this post? How could we improve it? :)
Let us improve this post!