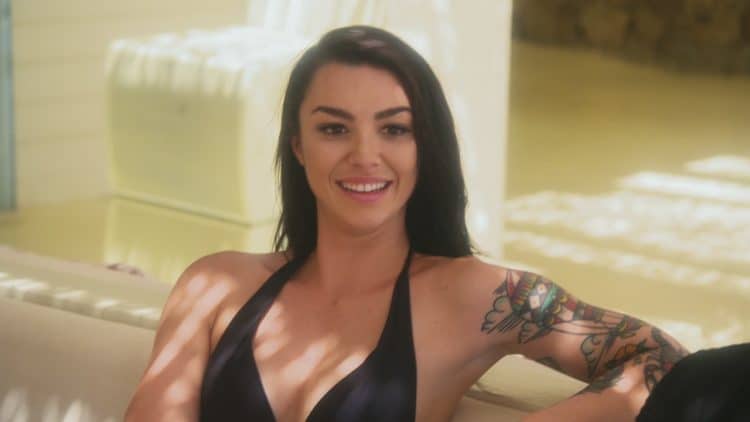 Over the past few years, Kailah Casillas has made a name for herself as a Reality TV star, appearing in such hit shows as Real World, The Challenge, and most recently, Lindsay Lohan's Beach Club. Following her appearance on Real World, the MTV regular was sought out by contemporary lifestyle brand, SuicideGirls, subsequently becoming one of their most popular models. With each new month bringing a new show for Kailah to showcase her talents on, we're sure to be hearing (and seeing) a lot more from the up-and-coming star over 2019. To find out more, read on to discover 10 things you may not know about the feisty starlet.
1. She made her TV debut on Real World: Go Big or Go Home
Kailah Casillas made her small screen debut on the MTV reality television series Real World. The series, which was first broadcast in 1992, was in its 31st season by the time Kailah joined the cast. The show documents the lives of a group of strangers living together in a different city each season. The 31st season took place in Las Vegas, making it the fourth season of the show to be set in Nevada. The season, which premiered on March 17, 2016, also starred Jenna, Dione, CeeJai, Dylan, Dean, Chris and Sabrina.
2. She aspired to be a journalist
Before the attractions of the entertainment industry won her over, Kailah dreamed of becoming a journalist. After graduating high school, she pursued her dreams by enrolling in a Journalism degree at Florida Gulf University, subsequently graduating in 2014. These days, of course, Kailah prefers to be the subject of the writer rather than the writer herself.
3. She was a mean girl
During the casting of Real World, Kailah admitted to producers that at school, she had been a bit of a mean girl. She was also a cheerleader and, according to her peers, somewhat loose with her tongue, a proclivity that earned her the title of "Gossip Queen." Although she was a part of the popular clique at school, Kailah has struggled to maintain her popularity in adulthood, admitting that her strong personality and unpredictable nature have made it difficult to make and keep friends.
4. She's sexually adventurous
Kailah may struggle to make friends, but she experiences no such problems when it comes to attracting love interests… although she's probably more inclined to call them "conquests" than "interests". Although she's neither afraid of nor adverse to the odd casual encounter, Kailah has previously suggested she has little interest in long term relationships, issuing the stark warning to any potential lovers — don't fall in love with her, as her self-proclaimed "sexual prowess" means she's unlikely to stick around. Her attitude seems to have changed over time, as Kailah is now rumored to be loved up and happy with recording artist, Mickey P.
5.She failed to click with Lindsay Lohan
Kailah's invitation to join the cast of Lindsay Lohan's Beach Club seemed a dream come true for the aspiring starlet. But as they so often do, the dream quickly became a nightmare. Within hardly any time of the two fiery personalities meeting for the first time, it became painfully obvious that the chances of Kailah and Lindsay becoming friends was slim to none. The show is based on the premise of having 2 competitors duke it out to win a permanent place on Lohan's staff… a place Kailah soon realized she had no desire to be. "Lindsay's just not the type of person that I would want to work for." Kailah told page Six. "It has nothing to do with MTV. It has nothing to do with the show or the people that are on it. I just feel like it's the environment that she creates in her workplace is not something that I would want for myself."
6. She has her own radio show
Not content with restricting her talents to the world of reality TV, Kailah is doing her best to break into radio. The result of her endeavors to make it as a radio star, "Kickin' it with Kailah", broadcasts every Monday from 5pm to 6pm (PST) on HB radio and is described by the channel as "a weekly talk show with a '90's twist".
7. She's huge on social media
Kailah is well aware of the power of social media to promote, expand and maintain her new-found fame. She's been active on all the usual platforms for years, but with each new appearance on each new reality TV show, her audience just gets bigger and bigger. As of May 2019, her Instagram account is pulling in 248 thousand followers, while her Twitter feed is regularly read by 91 thousand fellow tweeters.
8. She describes herself as fierce, dynamic and intense
According to her official website, Kailah has three little words she likes to use to describe herself…. fierce, dynamic and intense. Going by her fiery performances on Real World and The Challenge, not to mention the ease with which she turned from competitor to combatant on Lindsay Lohan's Beach Club, we wouldn't disagree.
9. She loves body art
Judging from the many tattoos Kailah has chosen to strew her body with, it's clear she's not afraid of a little pain when it comes to body decoration. As part of her growing collection, Kailah has a large, intricate tattoo of a camper van surrounded with flowers and captioned with the words "Home is wherever I'm with you" on her arm. In 2019, she showed her dedication to body art when she agreed to take part in MTV's How Far is Tattoo Far? The show premises on the idea of having friends, couples and family members design a tattoo for each other that isn't revealed until the ink has dried. It might be a frightening prospect to most of us, but the "fierce, dynamic and intense" Kailah is clearly made of sterner stuff.
10. She's worth $200 thousand
Reality TV clearly pays well; at 26 years old, the up-and-coming starlet is already worth a pretty respectable $200 thousand. With more reality TV shows surely in the works, we wouldn't bet on it being too long before she hits the cool half million point.