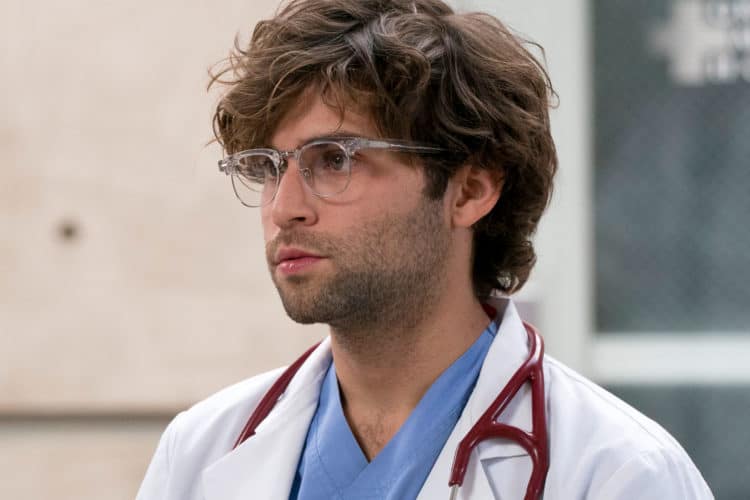 At just 28 years old, Jake Borelli has already made a name for himself as a rising star in the world of television, thanks to his portrayal of the lovable Levi Schmitt on Grey's Anatomy. Initially cast for only two episodes, Borelli's character quickly became a fan favorite, leading to his promotion to a series regular. Let's dive into ten fascinating facts about this talented actor.
1. From Aspiring Artist to Actor
Before pursuing a career in acting, Jake Borelli was on the verge of becoming an artist. With a passion for painting and art, he even won a national art competition during his senior year of high school. Although accepted into degree programs at both UCLA and Ohio State University, Borelli chose to follow his acting dreams and moved to Los Angeles.
2. A Theatrical Beginning
Although Borelli's first TV appearance was in 2009, he had already accumulated numerous theater credits. Growing up in Columbus, Ohio, he was heavily involved with the Columbus Children's Theatre, performing in productions such as Cheaper by the Dozen, The Lion, The Witch, and The Wardrobe, Wiley and the Hairy Man, and Holes.
3. Coming Out Alongside His Character
In November 2018, Borelli's character, Dr. Levi Schmitt, came out as gay during the sixth episode of Grey's Anatomy's fifteenth season. Shortly after, Borelli took to Instagram to reveal that he, too, identifies as gay. He expressed his gratitude for being able to bring life to Dr. Levi Schmitt and share a story that he wished he had seen as a young gay kid.
4. A Memorable TV Debut
Borelli's first TV appearance was as Teenage Shawn on Psych: Flashback to the Teen Years in 2009. From there, he landed roles in shows such as iCarly, Parenthood, NCIS: Los Angeles, True Jackson, VP, Greek, and Suburgatory, as well as short films like Elf Employment (2011) and Meanamorphosis (2015).
5. A Fan of Fan Art
Borelli has expressed his love for the fan art created around his Grey's Anatomy character's relationship with Dr. Nico Kim. In an interview with Brief Take, he revealed that he has saved every drawing he's found on Instagram, as he's always been a cheerleader for visual art.
6. A Two-Episode Wonder Turned Series Regular
Originally intended for just two episodes of Grey's Anatomy, Borelli's charmingly awkward character quickly won over fans, leading to his promotion to a series regular. Borelli has since expressed his gratitude for the warm reception he's received on the popular medical drama.
7. Reality TV Enthusiast
When he's not acting, Borelli enjoys watching reality TV shows with a competitive element, such as the Great British Bakeoff and Project Runway. He's also a fan of the show Atypical.
8. A Rising Millionaire
Although Borelli may not yet be earning as much as some of his Grey's Anatomy co-stars, he's well on his way to the big leagues. Net Worth Post estimates his current net worth at around $8 million, a figure that's likely to grow as his career continues to flourish.
9. Memorable Commercial Auditions
After working in community theater as a child, Borelli transitioned to TV with commercial work. He's since shared that some of his most memorable (and craziest) auditions were for commercials, as they often required him to perform bizarre tasks in a single take. In an interview with A Book of Us, he recounted being asked to imagine a monster while eating a hamburger and running away, all without leaving his chair.
10. A Crafty Creative
Given his artistic background, it's no surprise that Borelli enjoys getting creative in his free time. In addition to painting, he's recently taken up embroidery, a skill he's still working to master. When he's not honing his artistic talents, Borelli loves hiking and spending time with friends over a glass of wine.
Tell us what's wrong with this post? How could we improve it? :)
Let us improve this post!