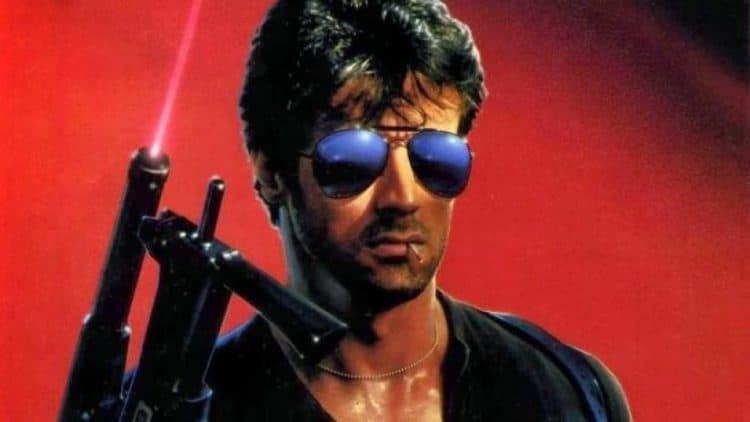 Sigh, another reboot, another rant that I feel like slipping into…but I won't. Cobra was a fun movie, a Stallone movie that had enough light, slightly comedic moments in it to be considered oone of the great movies of the 80s that would likely be de-fanged when brought to the current era. It's possible that Sly might try to make this movie into something just as great, but it also seems as though it's a big 'what if' situation since the themes that were so prevalent in the 80s are really falling under intense scrutiny and even open attacks in this era. Yeah, that does sound like a lot of whining, but quite honestly it's not whining about what's to come, it's simply a lot of eye-rolling that Stallone is trying to bring back his old movies when they're best just being left alone as they are. So far his latest Rambo movie looks as though it might be worth watching, so maybe we can give him a shot and give this a chance. But as Ryan Scott from MovieWeb has mentioned, Sly is also attempting to redo Tango & Cash, which is enough to make a person cringe.
Tango & Cash was another fun 80s movie that was released when the 80s were on their way out and getting ready to give way to the 90s. It was a definite man movie since it dealt with a lot of elements that some folks might not agree with, but it was edgy enough and featured a couple of themes that were evidence of how things were changing. Kurt Russell in drag was kind of an odd sight, but it was also something different that we hadn't seen all that much of even if it had been done before more than a few times. The rest of the movie was something great since it pitted two of the best stars at that time alongside each other and it worked in a much better way than a lot of critics seemed to think. The movie was one of those that seemed to please the fans more than the critics, but bringing it back seems like it could possibly kill it off in many different scenarios, meaning it's not much of a win-win if he does decide to bring it back.
Cobra on the other hand might be a more successful attempt simply because he was more of a lone wolf even though he had a partner that didn't really factor into the story as much. Stallone gained a reputation for working alone quite often in his movies and it followed him throughout the majority of his film career. From the start he's been more of a loner, a guy that gets things done on his own with only minimal help a lot of times and someone that tends to take over when he's part of a group. Ever notice that? Stallone seems to take the lead a lot, as though he's not really content being the follower or just another part of the team. It's either the lead position or nothing a lot of times, and that's how Cobra would need to remain in order to keep in step with the original movie. Anything else, any major deviation, and it doesn't seem like it would run as smoothly.
Honestly it would be great to see Stallone in the movie but it would also be nice to see him pass the torch onto a younger star that's capable of taking over. Jason Momoa maybe? The two of them did star together in Bullet to the Head, even though the movie didn't really gain that much attention. But Momoa is still fairly young and does seem like a worthy successor if he's given a chance. But if Stallone decides to go at it alone once again Momoa would still make a great villain since he's menacing enough and looks tough enough to take on a few people at a time. He could also make a convincing killer just like Brian Thompson did in the original movie. Thompson is the kind of guy that, given the right circumstances, just looks scary, while Momoa is the type of person that can scowl at someone and make them worry that he might rip out their liver and eat it raw. In short, he'd be perfect for the movie.
But Tango & Cash? No, not even close, it would be the kind of movie that looks like another grab at glory, kind of like what the Lethal Weapon movies became. From a very honest standpoint Cobra could work, but Tango & Cash feels like it would be a serious train wreck waiting to happen. It'd be nice if a reboot fixed everything, but with some movies a reboot or a remake is one of the worst ideas possible.