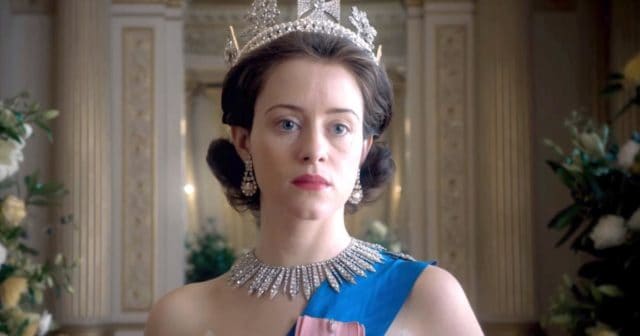 As of now Claire Foy is a well-known name, and in truth she's been fairly well known for a while. She's an award-winning actress and a true talent on the screen and on TV. One would kind of assume she'd have to be, especially now since she's playing one of the more important roles of her career in the series The Crown. In this series she's playing none other than Queen Elizabeth and is at the moment in the first ten years of her reign, a most tumultuous time indeed. Yet despite the difficulty and necessarily strict routine of the role Foy is taking it all in stride and doing her absolute best, which is to say she's nailing with as much grace and dignity as she can afford, which is considerable.
Here are just a few things you may or may not have known about Claire Foy.
5. She graduated from the Oxford School of Drama.
A lot of great actors have at least passed through this school in their time, but Foy took a single course that allowed her to graduate in 2007 and then she was on her way without hesitation. She gained a deep love for acting early on and kept at it until she finally found her calling and simply went for it. The level of dedication she has to her craft is astounding really.
4. She was filming The Crown four months after giving birth.
Four months actually isn't quite that bad to go back to what you love to do so long as the birth wasn't difficult or a C-section. Even with the latter however going back to work could be done in as little as 2 months. Speaking from experience the longer a mother sits around and does nothing the more likely it is that they will go stir crazy. It's not a matter of loving their children any less, it's a matter of wanting to work and provide for those children.
3. She's a big Springsteen fan.
She might not have been been born in the USA but she can certainly sing along with the song since she is a big fan of The Boss. That's actually kind of funny considering how ironic it is that a woman who plays the queen of England loves listening to a singer that's known as The Boss.
2. She's only 13 years younger than the woman who plays her mother on The Crown.
Makeup and acting can do wonders to make someone look younger or older than they really are, but this little tidbit was kind of interesting. Back in the medieval ages I can only imagine that such a thing would be possible. Thank goodness for progress.
1. She knows every line of Pride and Prejudice by heart.
She fully admits that she has seen the film from front to back and back to front enough times to speak every line verbatim. Good on her actually if this is true, it shows she has some sense of culture and class.
She's been more of a TV star than a film legend, but thus far Claire Foy has shown that she wealth of acting talent.
Save