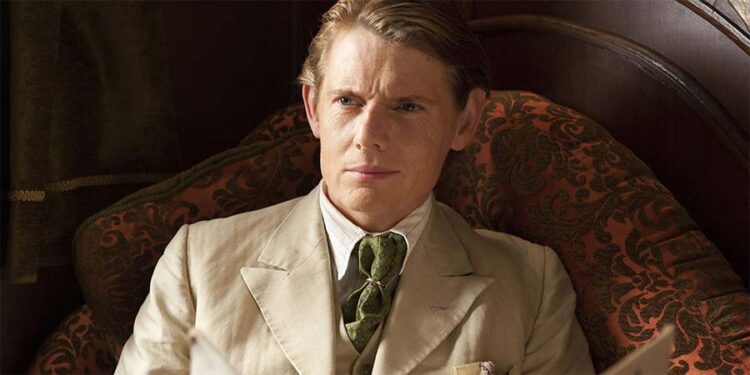 Julian Rhind-Tutt is as talented as they come, and he has the resume to prove it. With almost 30 years of professional acting experience under his belt, Julian has been able to work on a wide variety of projects and he has built a large fan base along the way. In fact, Julian's work is known to people all over the world. That said, he is probably best known for his role in the TV series Green Wing. Although Julian hasn't made any on-screen appearances yet in 2022, he is currently working on some things that will be released over the next year or so and his fans are very excited. Keep reading to learn 10 things you didn't know about Julian Rhind-Tutt.
1. He Is the Youngest
Julian was born and raised in London. He has four older siblings and he is the youngest by 10 years. Unfortunately, we weren't able to find any additional information about his upbringing. What we do know, however, is that he doesn't come from a family of actors.
2. He Is a Formally Trained Actor
The entertainment industry is a very competitive space, and actors have to work really hard in order to stand out. For many actors, this means going to drama school where they're able to hone their skills. Julian attended the Central School of Speech and Drama in London, a school that has a long reputation for producing top-notch acting talent.
3. He Is a Husband and Father
Julian's acting career isn't the only thing he's put lots of time and attention into over the years. He has also built a nice life at home. He is married to a makeup artist named Natasa Zajc and the couple has one child together. It's unclear exactly how long Julian and Natasa have been together.
4. He Has Done Lots of Voice Work
Julian has spent the majority of his career doing live-action projects so that's what he has become best known for. Some people may not be aware that Julian is also a great voice actor and he's worked on several projects. In addition to his work with BBC Radio 4, Julian also did voice work for the video game The Imp: Episode 1.
5. He Is a Producer
Being in front of the camera has always been Julian's bread and butter, but he has also shown an interest in what it's like to be behind the scenes. He made his debut as a producer in 2008 with a short film called Accidental Encounter. This remains his only production credit to date, but it seems likely that we'll see him step behind the camera again.
6. He Is Not Into Social Media
Social media has given people an easy way to stay in the loop with their favorite celebrities. However, not all people in the spotlight are interested in being active on social media and Julian is one of them. As far as we can tell, Julian doesn't have any official social media profiles.
7. He Loves Sweets
People in the entertainment industry are often under pressure to maintain a certain look. As a result, they tend to follow very restrictive diets that force them to eliminate their guilty pleasures. Julian, however, has no shame in his game when it comes to his love for sweets. In an article on his website, Julian said, "I have a very, very sweet tooth. I used to eat a Mars bar a day; now I have more general methods of sugar delivery. Cake, ice-cream — any way I can get it."
8. He Likes His Privacy
Lots of us are probably used to knowing more about celebrities' personal lives than we care to. However, there are plenty of people in the entertainment industry who don't like to have the public watching their every move. Throughout his career, Julian has chosen to keep the details of his private life to himself.
9. He Has Over 90 Acting Credits
Finding consistent work as an actor isn't an easy thing to do. However, Julian's career has a level of consistency and longevity that you don't come across very often. According to Julian's IMDB page, he has 89 credits which include some of his voice roles. He also has a handful of theater credits.
10. He Loves Giving Back to Others
Julian hopes to do more with his time in the spotlight than just keep people entertained. Helping those in need is something that is also important to him, and he's done a lot of that over the years. Julian has worked with several organizations including Haematology Cancer Care and Salisbury District Hospital.
Tell us what's wrong with this post? How could we improve it? :)
Let us improve this post!