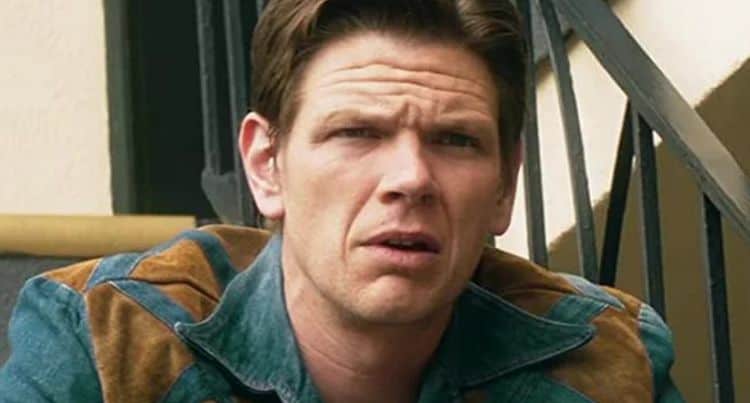 Since starting his professional acting journey in the mid-2000s, Jon Beavers has made it clear that he's here to stay. Over the course of his career, he has built an impressive resume that includes roles in shows such as Fresh Beat Band of Spies and Animal Kingdom. While he may not always have the biggest roles, Jon always makes the most out of every moment he has on-screen. That said, it looks like the best is yet to come for Jon. 2022 is already shaping up to be a major year for him, and it looks like he's finally on a solid path towards becoming a household name. Continue reading to learn 10 things you didn't know about Jon Beavers.
1. He Has Theater Experience
When people think of Jon Beavers, his on-screen roles are probably the first things that come to mind. What many people don't know, however, is that he's also done a great job of putting his skills on display on the stage. He has lots of theater experience under his belt and that has likely helped him in his on-screen career as well.
2. He Likes to Travel
Traveling can be one of the most enriching things a person can experience. There's nothing better than being able to immerse yourself in other cultures and learn about their customs and traditions. Jon's work as an actor has given him the chance to see different parts of the world. As his career continues to grow, so will the list of places he's traveled to.
3. He Has Behind-the-Scenes Experience
Acting has clearly been Jon's primary focus over the last few years, however, he is also interested in other areas of the entertainment industry. He made his debut as a producer in 2014 with a short film called The Doctor Is In. He has also written plays. No matter what part of the process Jon is involved in, it's clear that he loves telling stories.
4. He's A Musician
One of Jon's most well-known acting roles was playing Twist/Scarecrow on a children's TV show called The Fresh Beat Band. What many people don't realize, though, is that he wasn't just asking. In real life, Jon is a talented singer as well as a great songwriter. It doesn't appear that Jon has released any original music.
5. Family is Important to Him
Being famous and successful is great, but what good are lots of accomplishments when you don't have anyone to share them with? Fortunately for Jon, he seems to have close relationships with his loved ones and he really values their support. He loves spending time with them whenever he gets the chance.
6. It's Unclear If He Had Formal Active Training
The path to becoming a professional actor doesn't look the same for everyone. While some people decide to jump right into the audition process, others prefer to go to drama school before they take the leap. Unfortunately, we weren't able to find any information on whether Jon has received any kind of formal acting training.
7. He Enjoys Being Outdoors
Jon spends a good portion of his time on sets and under bright lights, but in his free time, he prefers to unplug and enjoy the simple things. As someone who spent his teenage years in Hawaii, it's no surprise that Jon loves being outside and enjoys being near the water.
8. He's Happily Married
Not everyone is fortunate enough to find the thing they love to do and the person they love. Jon, however, has hit the jackpot. He has been married to a woman named Hannah for nearly 10 years. Hannah also works in the entertainment industry as an editor. From what we can tell, the couple doesn't have any children together. We weren't able to locate any information on how the couple met.
9. He Likes to Keep His Personal Life to Himself
A lot of us know much more about actors than we'd care to, but that's not something anyone can say about Jon Beavers. Jon isn't the kind of actor who likes to share lots of information about his personal life. Instead, he likes to keep all of the attention on his work.
10. He's Done Voice Work
To say that Jon is well-rounded would probably be an understatement. He is truly the kind of person who can do a little bit of almost everything. On top of the live-action work that he's done, Jon is also a great voice actor. It'll be interesting to see if he does more voice work in the coming years.