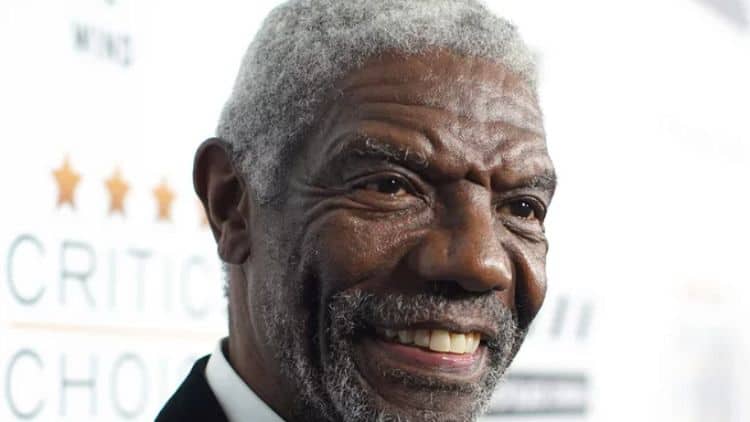 Vondie Curtis-Hall is a Hollywood legend who doesn't get nearly as much credit as he deserves. With a career that has been going strong for more than 30 years, he has been able to reach people all over the world thanks to his talents. Over the years, he has gotten the chance to work with some of the most well-known people in the entertainment industry and his talent and dedication have earned him the respect and admiration of colleagues and fans alike. He is most well-known for his roles in shows like For the People and Chicago Hope. He also has a handful of projects in the works that are sure to further cement his legacy. Keep reading for 10 things you didn't know about Vondie Curtis-Hall.
1. He's From Detroit
Detroit is a city that has a rich history when it comes to arts and entertainment, and it's a place that Vondie is very proud to be from. Although Detroit has struggled in recent years, it is still a place with a strong culture and people who want to see the city succeed. He was born and raised in the area although we weren't able to find any specific details. What we do know, however, is that neither of his parents had any sort of background in the entertainment industry. Still, Vondie managed to discover a passion for acting and it quickly became clear that he was very talented. Despite his Midwestern roots, it appears that Vondie now lives in the New York City area.
2. He Studied At Juilliard
Having talent is great, but in many cases, it's not enough. This is especially true for industries like acting where there are typically lots of people competing for one role. In order to be as competitive as possible, actors have to do what they can to make sure that their skills are as sharp as possible. In many cases, that means undergoing formal acting training. Vondie studied voice at Juilliard which is one of the most famous performing arts schools in the United States. In fact, he did a lot of singing during the early part of his career until he began to notice that people took him less seriously as an actor due to his singing. In addition to Vondie, Juilliard has a very long list of noteworthy alumni including Audra McDonald, Val Kilmer, Christine Baranski, and Anthony Mackie. He also studied at Richmond College in London. There's no doubt that the things he learned have helped him achieve success throughout his career.
3. He's A College Professor
As an actor, it goes without saying that Vondie likes to entertain people and tell stories. However, that isn't the only thing he likes to do with his talent. He is also very passionate about teaching the next generation of actors, and that passion has earned him the role as a professor at New York University's Tisch School of the Arts. As a teacher, he is able to reach people in a whole new way and this opportunity is allowing him to cement a legacy where he will be remembered as much more than an actor. As a student, getting the chance to learn from someone who has achieved a high level of success in the entertainment industry is also a great opportunity.
4. He Has Nearly 100 Acting Credits
One of the things that's so impressive about Vondie's acting career is the level of consistency he's managed to have over the years. According to his page on IMDB, he currently has 88 acting credits which include a few projects that have yet to be released. In a business where nothing is ever guaranteed and work can be hard to come by, building such a solid resume isn't an easy thing to do. What's even more impressive is the fact that Vondie is nowhere near finished yet. Even though he's in his early 70s there's nothing to suggest that he plans to slow down any time soon. If he continues to work at the pace he's been going, he could easily have more than 100 acting credits within just a few years. Vondie's wife, Kasi Lemmons, is also a professional actor and filmmaker who has been in the business for more than 30 years.
5. He's Not Really Into Social Media
Over the last 20 years, social media has gone from a place where people share photos and messages with loved ones to a place where people can build their careers and connect with people all over the world. Building a strong social media following can now help actors get more opportunities and expand their brands. However, Curtis doesn't seem to be too concerned with becoming a social media star. While he does have accounts on Instagram and Twitter, he isn't the most active user. When he does post, his content is primarily focused on his work. While his fans would probably like to see more of him on social media, the fact that he isn't very active isn't too surprising given his age and his desire to enjoy privacy.
6. He's Worked With Mariah Carey
Vondie's work as an actor is what most people are familiar with, but he has also had a very successful career behind the camera. He has been writing, directing, and producing since the 1990s, and he has gotten to work on some pretty cool projects. Though most of his behind-the-scenes work has been on movies and TV shows, he has also dipped his toe into the music industry. In 2001, he directed the music video for Mariah Carey's song "Never too Far" which is from the movie Glitter. Oddly, however, it appears that the video hasn't been posted on Mariah Carey's official YouTube page. However, other users have posted the video on the platform. To date, this is the only music video that Vondie has worked on and it doesn't look like he has plans to do any others.
7. He's Been On Broadway
The screen is what has made Vondie famous but like many other actors, the stage was his first love. He started his career in the theater world and he was an original member of the cast of the Broadway production Dreamgirls. His character, Jimmy Early, was portrayed by Eddie Murphy in the film version. Prior to his role in Dreamgirls, Vondie was also in the Broadway production of Lena Horne: "The Lady and Her Music". Although he will always love the stage, he began to focus more on movie and TV opportunities once his on-screen career started to gain some traction. While there's lots of excitement that comes with being in front of the camera, many actors have shared that nothing can quite compare to the feeling of performing on stage in front of a live audience.
8. He's Trained in Martial Arts
Vondie's work in the entertainment industry isn't the only thing he is passionate about. When he isn't busy with work, he likes to explore other interests and martial arts is one of them. According to his bio on IMDB, Vondie was trained in Shaolin Kung Fu by Master Shi Yan Fan in Sherman Oaks, California. Shaolin Kung Fu is also called Shaolin Wushu. Liveabout.com states that "Shaolin Kung Fu refers to the Chinese martial arts styles that started with and continue to be tied to the Shaolin monks and monastery". This style differs from Qi Gong which he is also trained in. The National Qi Gong Association defines Qi Gong as "as a mind-body-spirit practice that improves one's mental and physical health by integrating posture, movement, breathing technique, self-massage, sound, and focused intent."
9. He's Struggled with Addiction
Addiction is something that affects countless people and there are many who are never quite able to overcome it. Fortunately for Vondie, he didn't become one of them. During his time in high school, he suffered from a heroin addiction but he was eventually able to kick the habit. We weren't able to find any information on when he began using the drug or what method he used to quit. Since it's no secret that heroin is very addictive and can be deadly, his ability to stop using probably saved his life.
10. He Was Nominated for An Emmy
No matter how talented or well-liked an actor is, the success of their careers is typically measured by the number of awards they've earned. Even though Curtis hasn't won any major awards during his career, he has been nominated for one of the biggest awards the small screen has to offer. In 1995, he received a Primetime Emmy nomination for Outstanding Guest Actor in a Drama Series for his work in an episode of ER. Vondie has also been nominated for several other awards over the years including three Screen Actors Guild Awards, all for Outstanding Performance by an Ensemble in a Drama Series for his work in Chicago Hope. Hopefully, Vondie will get to take home some major awards before his career is over.
Tell us what's wrong with this post? How could we improve it? :)
Let us improve this post!