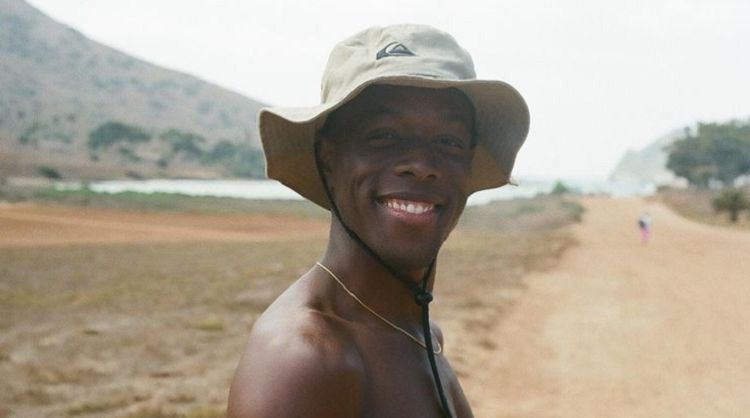 Ronald Peet has more than a decade of professional acting experience to his name. Although he hasn't become a household name just yet, it isn't due to a lack of talent. Throughout his career, Ronald has proven that he has what it takes to be a star, and he's looking forward to any opportunity he gets to shine. The good news is that one of those opportunities is on the way. Ronald is currently filming an upcoming TV series called Bad Monkey. An official release date for the show hasn't been made public, but it seems likely that the show will debut at some point in 2023. Continue reading to learn 10 things you didn't know about Ronald Peet.
1. He Has Caribbean Roots
There isn't a lot of personal information about Ronald on the internet, but what we do know is that he was born in the Bahamas and he lived there for the first several years of his life. At some point, he relocated to the United States where he settled in Georgia. He is now based in New York City.
2. He Studied Philosophy
Ronald fell in love with performing at a fairly early age, but he wasn't sure if a career as an actor would be a realistic option for him. As a result, he decided to study both drama and philosophy when he went off to Emory University. However, he quickly realized that acting was his true calling.
3. He Was in an Episode of Girls
While it's true that many of the roles Ronald has played have been on the smaller side, that doesn't mean that he hasn't gotten the chance to be part of some very cool projects. In 2017, he made a small appearance as a waiter in an episode of the popular HBO series Girls.
4. He Likes to Stay Active
Ronald has always been the kind of person who likes to keep himself in good shape. When he was younger, he was involved in a wide variety of activities including swimming, track and field, and horseback riding. His love for physical activity has remained with him into adulthood, and he enjoys doing things like swimming. In fact, he competed in the Chicago Marathon in 2021.
5. He Has a Good Eye for Fashion
We didn't find any information to suggest that Ronald has a background in modeling or anything relating to fashion, but he definitely has the fashion sense for it. Ronald likes to express himself through his clothing and he's a natural when it comes to putting outfits together. He doesn't shy away from playing with different colors and patterns.
6. He Likes to Travel
Ronald's work as an actor has opened doors for lots of opportunities both in and out of the entertainment industry. Among those opportunities has been the ability to travel far and wide. In addition to visiting places across the United States, Ronald has also traveled to other countries including the Dominican Republic.
7. He Attended NYU
Although Ronald is very grateful for his time at Emory University, he decided to leave after one year and it proved to be the right decision for him. He auditioned for New York University's Tisch School of the Arts and he was accepted. He graduated with degrees in drama and philosophy in 2010.
8. He Loves Poetry
Just because Ronald is an actor doesn't mean that it is the only area of the arts he loves and appreciates. Based on Ronald's Instagram profile, it's clear that he is a big fan of poetry. What's a little less clear, however, is whether he has written any poetry of his own.
9. He Enjoys Being Outdoors
Sometimes all it takes is a breath of fresh air to make things better, and that's something that Ronald would probably agree with. On a beautiful day, you can usually catch Ronald outside making the most of it. He enjoys soaking up the sun and he also likes to relax by the water. Sometimes, he also simply likes to stop and admire the beauty of his surroundings.
10. He Likes to Help Others
Ronald is serious about doing what he can to give back to others. His Instagram profile shows that he supports two New York-based organizations, The 52nd Street Project and New York Cares. The former is "A non-profit theater company for kids in Hell's Kitchen" and the latter is the city's largest volunteer organization. As his career continues to grow, it'll be interesting to see what kinds of causes and organizations Ronald decides to align himself with.