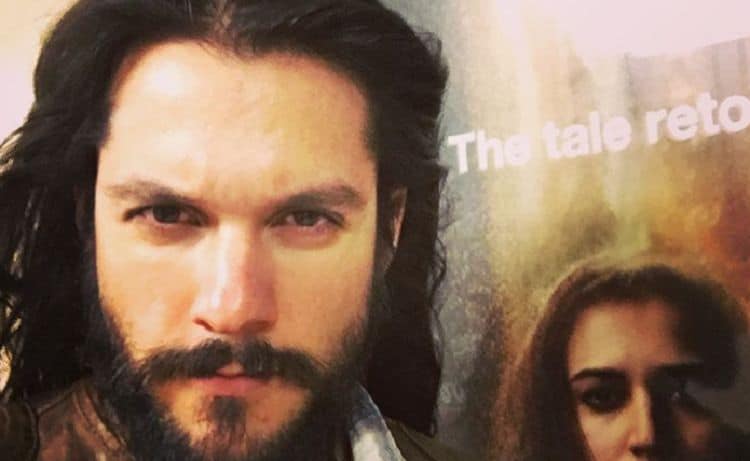 Shahar Isaac has had a passion for performing for as long as he can remember, but he likely never anticipated that it would lead him to garnering a fan base from around the globe. Although his career initially started off slowly, it has since taken off. In 2019, he was given a major opportunity when he was cast as Simon Peter in the faith-based show, The Chosen. This role has enabled him to reach a broader audience, and viewers are enjoying his portrayal. Now that The Chosen is back for a second season, people are eager to watch him continue to bring the character to life. Read on to discover 10 things you didn't know about Shahar Isaac.
1. He Only Has Three TV Credits
Like many of the other actors on The Chosen, Shahar does not have an extensive list of TV credits. He made his TV debut in 2015, appearing in an episode of Person of Interest. Subsequently, he had only one other TV role prior to being cast in The Chosen. Despite not having a wealth of TV experience, Shahar still assumed the role of Simon Peter with poise and professionalism.
2. He Has Theater Experience
Just because Shahar doesn't have much television experience doesn't mean he lacks acting experience overall. He has spent a considerable portion of his career on the stage, where he has been in plays such as The Two Gentlemen of Verona and The Merchant of Venice.
3. He Is Believed To Be Jewish
Many of the cast members on The Chosen are very religious people in real life. Shahar, however, hasn't been as open about his personal beliefs. However, a Reddit thread about Shahar suggests that he is a Jewish man with Israeli roots. One user, tabarknock, even said that he believes that Shahar is a native Hebrew speaker.
4. He Loves Taking Pictures
Being in front of the camera as an actor may be how Shahar earns his living, but in his free time, he loves to step behind the lens as a photographer. Taking pictures appears to be one of his favorite activities and he has a knack for capturing some of the most stunning moments. He has shared several of the photos he's taken on Instagram.
5. He Studied At Rutgers University
It is uncertain when Shahar moved to the United States from Israel, but we do know that he went on to attend Rutgers University in New Jersey, where he studied acting under David Esbjornson and Barbara Marchant. Shahar earned a Bachelor of Fine Arts degree from the school, though the exact date of his graduation is uncertain.
6. He Plays The Guitar
Acting and photography aren't the only ways Shahar likes to express his creativity. He is also an accomplished bass player. While it appears he may have done some performances, there is no evidence that he has ever released any of his own music, and there is no indication of any plans to do so.
7. He Likes To Travel
Shahar is an incredibly adventurous person and he loves to explore the world. In addition to having lived in Israel and the United States, Shahar has taken full advantage of the opportunities to travel the world, and there's no doubt that he will continue to explore even more in the future.
8. He Is A Very Private Person
Since Shahar was cast in The Chosen, there has been an increasing number of people wanting to learn more about him. Unfortunately, however, this is much easier said than done. Shahar hasn't shared any information about his personal life, and he has also not done many interviews.
9. He Likes To Stay Active
Shahar certainly isn't one to sit around all day. While we don't know the specifics of his workout routine, it's clear that he likes to stay in good shape. Not only is regular exercise beneficial for physical health, but it also offers great mental health benefits too.
10. He Is Not Really Into Social Media
Shahar's fans will be happy to know that he does have an Instagram account, but unfortunately, he is not the most active user. When he posts, it is mostly of photos he has taken or things related to his work. As he progresses further in his career, he may decide to devote more time to strengthening his online presence.
Tell us what's wrong with this post? How could we improve it? :)
Let us improve this post!