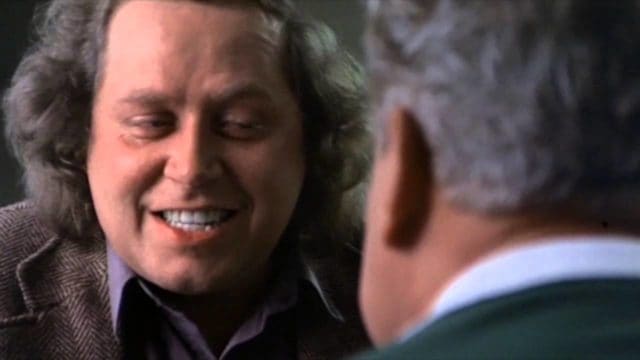 The best college movie professors are appealing when they are unorthodox. We appreciate them for their classroom demeanors, their ability to inspire, or their humanity when they fail at life. We loathe them when they hurt their students and their families. Some of the most remarkable are those who are kind and forgetful…lost in their academic musings. Others are notable for their incredible academic successes, and we hope to emulate them. But many are humans portrayed in their glory or despair during their hours away from their classrooms.
Some examples of professors at their worst, who have captured attention for bad behavior. But there are also new characters emerging as movie professors, and these capture our imaginations. These are passionate, vibrant men and women who pursue lives of adventure outside of the classroom. They are intellectuals who ruggedly explore archeology, live secret lives as spies, or dare to become entangled with the heaven and hell of the occult. Great teachers have always brought us to think about great ideas. College movie professors who imaginatively capture ideas, and allow us to hate, love, hope, despair, and simply laugh out loud, populate some of the best films in recent generations. Here are 20 of them.
1. John Houseman as Professor Charles W. Kingsfield Jr. in The Paper Chase
This film about a first-year law student at Harvard Law School with Professor Charles W. Kingsfield is a classic. Since it first aired it has never been forgotten by those who saw it…such was its impact. Many felt fortunate to have professors with the demeanor of Charles Kingsfield. He created fear and hatred in his students, but they learned what he taught. Whatever the reaction, Kingsfield has remained a model for professorial excellence since then. The character of Kingsfield was patterned after two real professors at Harvard. John Houseman won the 1974 Oscar for Supporting Actor for his outstanding performance. He said he was almost speechless while expressing his gratitude for the award. He said it was a glorious part for an aging schoolmaster to receive. He had come to the United States at the age of 28, to live in Galveston, Texas. He spent some time writing plays and became a theatrical producer. He became a film actor in his 70s. Author John Jay Osborn Jr. authored the book, The Paper Chase, while a student at Harvard Law School. The film it inspired, and the character of Kingsfield, remain the iconic expression of the use of Socratic method, and professor and student relationships within its use.
2. Sam Kinison as Professor Turguson in Back to School
This 1986 comedy is hysterical, with Rodney Dangerfield bumbling and stumbling his way into college party life; taking his millions along for the ride. He's paying professionals to complete his coursework, so he can enjoy being distracted with other activities. He plays Thorton Melon, who donates millions of dollars to business school so that his son will stay on track. Melon knows how to party and has the money to do it right. But Professor Turguson has a stellar moment when he takes off on an epic tirade about Vietnam with a naïve student and Melon.
3. Colin Firth as Professor George Falconer in A Single Man
This story, based on Christopher Isherwood's novel, takes place in 1962 Los Angeles. Colin Firth portrays a British college professor who is struggling with life after his partner dies. He'd had his partner for 16 years, and reminisces about specific beautiful memories. Their romance was interrupted in such a way that left Firth's character feeling isolated and suicidal. The film depicts a professor who maintains his work with his students, keeping his professional demeanor without betraying his actual feelings. It is a universal problem for professors, but told from a controversial position. Falconer betrays his professional boundaries when he comes into contact with Kenny Potter, who shows interest in him. Firth so successfully performed the role of Falconer, that he was nominated for an Academy Award for Best Actor.
4. Anthony Hopkins as C.S. Lewis in Shadowlands
Hopkins portrays writer C.S. Lewis with a gentility and fragility not characteristic of his darker films. It chronicles the transition Lewis makes from single man to a man deeply in love with the love of his life. The British film is a 1993 biographical drama concerning the relationship between C.S. Lewis and Joy Davidman Gresham, an American poet. Lewis meets Gresham, and her son, in a formal meeting while he is a Magdalen College academic at this constituent college of Oxford University. Their relationship is initially platonic. They marry for convenience so that Gresham can stay in England, but she is eventually discovered to have cancer, and this changes their relationship, while testing Lewis' faith. Anthony Hopkins won the BAFTA Award for best Actor in a Leading Role for his portrayal of C.S. Lewis.
5. Michael Stuhlbarg as Lawrence "Larry" Gopnik in A Serious Man
The Uncertainty Principle is classic Larry Gopnik. The premise that nobody can be really certain what is going on gives this dark comedy an ongoing thread of instability. Michael Stuhlbarg stars as the Jewish physics professor teaching in Minnesota. Gopnik is waiting for the vote on his tenure application, and his life is a complexity of mistakes and misunderstandings, even when he turns to his Jewish faith for help. Stuhlbarg received a Golden Globe nomination for his work and the film earned a nomination for a 2009 Academy Award for Best Picture. The film used locations in and near St. Louis Park, Minnesota, including sections of Normandale Community College, Bloomington. Directed, written and produced by Ethan and Joel Coen, they stated that the essential idea for the story came from a mysterious rabbi who they remembered from their youth.
6. Michael Douglas as Grady Tripp in Wonder Boys
Tripp is a creative writing professor with one thing on his mind. He's finished a new book, and he wants it published more than anything. But life is complicated, because he also as a student who is obsessed with suicide. Teacher and student are a quirky mix and their story is a bit dark. The film is based on the novel by Michael Chabon, and it takes some unpredictable turns.
7. Russell Crowe as John Nash, A Beautiful Mind
John Nash is arguably one of the most compelling figures in mathematics. His story began when he was at Princeton University as a graduate student, when he begins to experience delusional episodes stemming from early paranoid schizophrenia. As the co-recipient of a Carnegie Scholarship, Nash is pressured to publish something original in mathematics. He develops a new concept of game theory, now known as the Nash equilibrium, and this leads to his invitation to teach at MIT. Though he suffers from hallucinations for more than twenty years, he gradually develops the ability to ignore them. Nash wins his battle with schizophrenia and teaches mathematics again for the first time after recovering. In 1994, he is honored with the Nobel Memorial Prize in Economics, based on his ground-breaking work in game theory. Russel Crowe received a Best Actor nomination, and the film won four Academy Awards in 2002.
8. Donald Sutherland as Professor Dave Jennings in Animal House
National Lampoon's 1978 movie is a classic. The Delta's struggles are the stuff of college life, and many view the film as the gold standard of all time. Never has fraternity culture ever been so accurately and hilariously portrayed. Sutherland is just as funny teaching class as he is leading a pot smoking party:
9. Harrison Ford as Dr. Henry Walton "Indiana Jones" in Raiders of the Lost Ark
In his first film appearance Indiana Jones was described as a tenured archeology professor at Marshall College. His research and treasure hunting activities were funded by this fictional college set in Connecticut, which earned its name from Frank Marshall, who was the film's producer. When lecturing about ancient civilizations, Indiana wears a scholarly tweed suit and has the learned demeanor expected of a college professor teaching archaeology. But, he literally transforms into the heroic, adventuring anthropologist capable of taking on the most challenging digs. The character of Indiana has been ranked as the second greatest film hero of all time by the American Film Institute.
10. Laurence Fishburne as Professor Maurice Phipps in Higher Learning
The fictional Columbus University is the place where Phipps challenges his students to make a difference in the world. Professor Phipps believes that information is power, and he stands by his position through riots, racism and teaching his students how to think. He is from the West Indies, conservative and black, and he challenges them to determine who they will be without being defined by others. Laurence Fishburne won the Outstanding Supporting Actor in a Motion Picture, NAACP Image Award for his role. The exterior film footage was completed at UCLA in Los Angeles.
11. Jerry Lewis as Julius F. Kelp, Buddy Love and Baby Kelp in The Nutty Professor
Lewis plays a nearsighted chemistry teacher who creates a drink which turns him into a fabulous male. This comedy is filled with unexpected explosions and chaos at school. It was filmed almost entirely on the Arizona State University campus at Tempe. It's full of the madness that only Lewis could pull off. This film was preserved in the National Film Registry of the United States when the Library of Congress selected it for its aesthetic, historic, and cultural significance. Widely considered to be the most memorable and finest of Lewis' body of work, it is a science fiction parody of Dr. Jekyll and Mr. Hyde by Robert Louis Stevenson.
12. Kevin Spacey in The Life of David Gale
This drama deals with the convoluted life of author and philosophy professor David Gale. He headed the Austin University philosophy department and was active in the activist group Deathwatch. He was seduced by one of his students and subsequently accused of rape. He was later cleared of all charges, but lost his educator career. The mystery continues as he is convicted of raping his best friend and awaits execution. Evidence surfaces that he's been framed. Kevin Spacey portrays Gale in this frustrating movie revolving around activism against capital punishment. Spacey's sensitive portrayal is a reminder that teachers are public figures regardless of the private lives they seek to have.
13. Richard Gere in Hachi: A Dog's Tale
Richard Gere took on the film because he fell in love with the story. In the modern version he plays Parker, a college music professor, who dies in his classroom. This film is a testament to compassionate teachers, who live caring lives their students rarely learn about. This film is based on the real story about Hachiko, a dog who was adopted by Hidesaburo Ueno, an agriculture department professor at the University of Tokyo. Hachiko was a golden-brown Akita.The story began in 1924. Each and every day, Hachiko greeted Professor Ueno at Shibuya Station, when the professor arrived home from work. In May of 1925, Professor Ueno did not return home. He had a cerebral hemorrhage and died, but Hachiko could not know this. Hachiko waited every day at the train station. In 1932, a newspaper article about him was published and commuters who had seen Hachiko with Professor Ueno began to give him food and treats. Hachiko returned to the train station to wait at exactly the same time for ten years. Hachiko died in 1935 and was found on a Shibuya street, but he is depicted in memorials throughout the city.
14. Clint Eastwood as Dr. Jonathan Hemlock in The Eiger Sanction
The Eiger Sanction was the first mountaineering film shot on a mountain rather than on studio sets. Clint Eastwood agreed to take on the role of Hemlock because he was contracted to both star and co-produce the film. He also did his own climbing, training with a climb up Lost Arrow Spire in Yosemite National Park. He'd only rock climbed when he was young, and he played Hemlock when he was forty-four, and climbing proved a challenge that he overcame with sheer muscle strength. His physicality and intelligence were a big part of his charisma as the art history professor, Hemlock, though he is seen briefly teaching and the remainder of the movie focus on the spectacular mountain scenes and brutal drama. Hemlock's suave ways also came from his role as a former assassin for a secret government agency. The United States agency blackmails him in to complete another "sanction", which is spy speak for killing. So, Hemlock travels to climb the north face of the Eiger, the famous Swiss mountain, to complete his contract.
15. Orlando Jones as Dr. Lee in Drumline
One band. One sound. Dr. Lee wakes up the band with his demanding version of morning exercise. The sun hasn't risen completely, but the band is on the field and ready to move. Orlando Jones plays Dr. Lee in this story about a Harlem street drummer who is recruited to a marching band in a Southern university. The drummer, played by Nick Cannon, has a lot of talent, and a lot to learn about teamwork. Orlando Lee does a super job as the tough, inspirational leader of a competitive marching band.
16. Stellan Skarsgård as Professor Gerald Lambeau in Good Will Hunting
Matt Damon and Ben Affleck won the Academy Award for Best Original Screenplay for this film. They also starred in it, along with Stellan Skarsgård as Professor Gerald Lambeau. The story takes place at MIT. Lambeau discovers that janitor Will Hunting is a genius equipped with enough brain power to solve complex mathematics problems. Hunting also is shackled with some difficult anger and emotion management issues. Lambeau seeks to help Hunting; recruiting Dr. Sean Maguire. Maguire is portrayed by Robin Williams. The movie explores complex psychological conditions. These are examined along with Hunting's social conflicts. Affleck, Damon, Williams, and Skarsgård give perfectly intense performances.
17. Kevin Spacey as Mickey Rosa in 21
Kevin Spacey plays the statistics genius math professor Mickey Rosa, who organizes a group of highly gifted M.I.T. students to learn how to win at blackjack using a system of intricate signals. His team travels to Las Vegas to beat the casino odds. Though the film itself was received criticism for not including the primarily Asian American students who made up the team in real life, it is nevertheless a fascinating look behind the scenes of the events which took place. Spacey is great as the unorthodox instructor who gambles on his team and the profits they plan to make.
18. Fred MacMurray as Professor Ned Brainard in The Absent-Minded Professor
When Fred MacMurray took on the role of Professor Brainard, movie goers saw some early sci fi and loads of goofy fun. He's the professor of Physical Chemistry at the fictional Medfield College of Technology. He's always experimenting; either on campus, or at home in his messy lab. He forgets regular appointments all the time, but he manages to develop flubber. Flubber gives people the power of defying gravity, but Brainard developed it by accident, and the stuff is often out of control. It's a rollicking tale. MacMurray played the role of lovable, hopelessly forgetful professor perfectly. The anti-gravity flubber was a household name for fans of Disney comedy for years after the film was first shown in movie theaters. It was so popular that it was the first Disney movie to be followed with a sequel. Nominated for three Academy Awards, including Best Effects and Special Effects, Best Cinematography, and Best Art Direction, the film was a box-office smash. MacMurray has a star on the Hollywood Walk of Fame. His work in The Absent-Minded Professor brought him a nomination for the Best Actor 1961 Golden Globe Award in the category Best Actor in a Motion Picture Comedy or Musical. He was also honored in 1987 as a Disney Legend; the first ever.
19. Gore Vidal as Professor Pitkannan in With Honors
Pitkannan is a wry, sarcastic lecturer in his class at Harvard. He engages Brendan Fraiser (Monty) and Joe Pesci (Simon) in a battle of wits and grammar. Pitkannan's question of the moment? "What is the particular genius of the constitution?" Pitkannan poses this to the students in his class, and picks on Simon to do it. He fingers Simon and asks for his opinion. Simon tells Pitkannan that he isn't a bum, but financially challenged. Pitkannan offers Simon charity money for alcohol, which he assumes Simon wants. But Simon throws the money back, and tells Pitkannan, "I would rather drink rubbing alcohol than listen to you." Simon plans to leave, and calls Pitkannan an asshole. Simon completely explains Pitkannan's question with an intelligent and comprehensive answer before he leaves the room. Gore Vidal is the perfect foil for Simon's character.
20. Tom Hanks as Professor Robert Langdon in The Da Vinci Code
Professor Langdon is giving a lecture on symbols during a lecture at Harvard. His lecture, Interpretation of Symbols, brings up controversial symbols and how they may be easily confused from one mythology or religion to another. Shared symbols throughout history is the theme of his lecture, and the first clue to the film's overarching themes. Hanks himself has said that Professor Langdon is not like any other action hero because Langdon is beat up far more than the typical action figure. It's Langdon's intellect and fictitious specialization at Harvard, Professor of Religious Symbolism, which is established in this lecture scene, and it captures the imagination and curiosity of the audience immediately.
Save