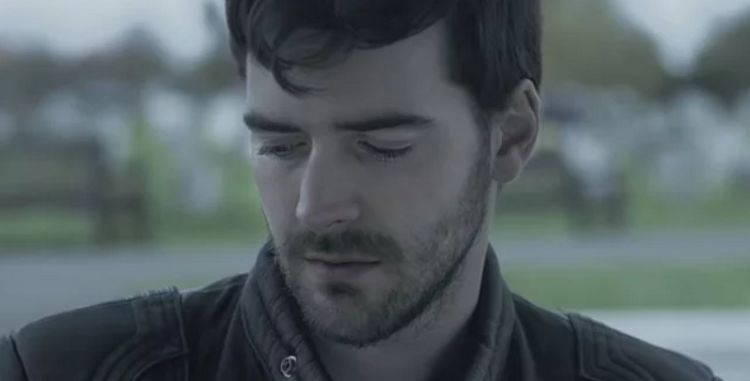 Cian Barry may not be as widely known as some of his contemporaries, but his fans would probably argue that he deserves to be. He has been acting professionally for almost 20 years. During that time, he has proven that he is capable of playing all kinds of characters and he can work in any genre. He has earned the respect of people all over the industry, and the attention of countless fans. In recent years, he has become well known for playing Dave in the TV series The A List. Cian doesn't have any upcoming projects at the moment, but there are people all over the world who are excited to see what he decides to work on next. Keep reading for 10 things you didn't know about Cian Barry.
1. He Has Almost 40 Acting Credits
Not only is breaking into the entertainment industry difficult but staying in it is even more challenging. Cian is proud to say he's been able to accomplish both. Over the course of his career, he has managed to build a resume that includes 36 acting credits including one film project that doesn't appear to have ever been released.
2. It's Unclear If He's Had Formal Acting Training
Even though Cian has been in the industry for nearly 20 years, there isn't a lot of information about him on the internet. As a result, we weren't able to find out whether or not he's ever gone to acting school. On top of that, we also couldn't find any information on what inspired him to get into acting in the first place.
3. He's Been In Video Games
Cian has spent the majority of his career in front of the camera, but he's also gotten the opportunity to venture in other areas of acting. He has done some voice acting, specifically with video games. Most notably, he voiced Zane in Borderlands 3 and Borderlands 3 – Guns, Love, and Tentacles: The Marriage of Wainwright & Hammerlock.
4. He's Not Really Into Social Media
Being active on social media is something most people have come to expect from celebrities. Unfortunately for Cian Barry's fans, however, social media isn't his thing. Twitter is the only platform where he seems to have an account, and he doesn't post very often.
5. He Has Theater Experience
Some of the most talented TV and film actors in the industry started their careers in theater, and it looks like that's the case for Cian Barry, too. We weren't able to find a list of Cian's acting credits, but he does appear to have theater experience. However, it seems that he's been more focused on his on-screen career in recent years.
6. He Is Passionate About Human Rights
Even though Cian isn't very active on social media, he has been very mindful about the ways he's used his online presence. Cian has used his Twitter account to show his support for the fights to end police brutality and racism. He has also retweeted several tweets about politics.
7. He Likes To Draw
Acting is what Cian has become most well known for, but evidently, it isn't the only creative talent he possesses. In March of 2021, Cian tweeted a photo of a painting he did called "No Shame". The photo is light-hearted and colorful and shows a fun side to Cian's personality.
8. He Fell In Love With The Script For Nina Forever Instantly
Sometimes an actor comes across a script that instantly speaks to them, and that was the case when Cian read the script for Nina Forever. During an interview with Shock Ya, Cian said, " I had never read anything else like it, so I was immediately intrigued. It was a very strange story, in a way, but it's also easy to believe. It's based in reality, as it deals with the characters' realistic emotions. So I was captivated."
9. He Would Love To Do Another Horror Movie
One of the reasons why Cian has been so successful is because he can easily move between genres. After working on Nina Forever, Cian would definitely be open to doing another scary movie in the future. Cian told Shock Ya, "When they're [horror movies] made in such an interesting way, like this one, it's really appealing."
10. He Hasn't Done Many Interviews
Doing interviews comes with the territory of being a professional actor. Somehow, though, Cian has managed to get through his career without doing a ton of them. Since Cian appears to be a very private person, it's not that surprising that he prefers not to do lots of interviews.
Tell us what's wrong with this post? How could we improve it? :)
Let us improve this post!