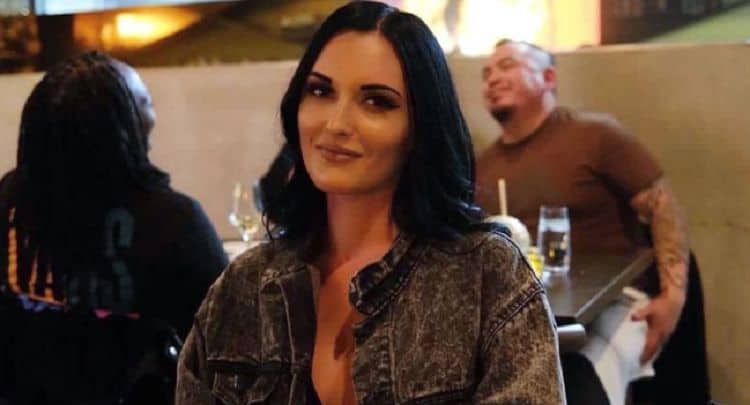 Brianna Hile is a single woman looking for love, and she chose to do this on a reality show about couples living in a house with single people so that they can see if their relationship is strong enough to avoid the temptation. These singles are literally brought into the house to flirt, pursue, and find love with anyone they find interesting, and they are not required to care if that person already has a long-term girlfriend or boyfriend, and this is probably exactly why fans of Temptation Island love the show so much. It's a train wreck you cannot stop watching. Most people are just curious why a person in a relationship would want to put themselves through watching their partner potentially be wooed by someone else, but those watching are here for the drama. Brianna Hile is one of the single ladies on the show this fourth season, and she is ready to find love with a man who may or may not already have a girlfriend. Perhaps she'll meet a single man. Perhaps she'll take someone else's. Either way, those who watch the show cannot wait to see how this all goes down.
1. She's From Vegas
Brianna Hile is a woman from Las Vegas. She lives there, she works there, and she is tired of the tourist trap and the men who are there only to visit and leave with the old, "Whatever happens in Vegas, stays in Vegas," mentality. Of course, no one wants that mentality, so good for her for not wanting to bother with it, either.
2. She's a Veterinary Assistant
When she's not looking for love, she's loving on animals. She's a veterinary assistant, so she spends her days loving your pets and making sure they are properly cared for, checked up on, and have someone there for them when they are recovering. She loves her job (that's an assumption, but who wouldn't love playing with animals all day?).
3. She is Young
She's 28, but she's tired of being single and dating men who are not all that interesting or long-lasting. She's not so young that she's inexperienced, but she's also just tired of the old dating game, and she wants to find something different.
4. She is Looking for Love
Her past relationships have not worked out for her, so she's searching for real love. On a reality show filled with men who are living in a house with their girlfriends and trying to see if their relationship can be broken up by someone else. It seems like a really great way to find love.
5. She Prefers Personality
If you give her a man with good looks and a boring personality alongside an average Joe who is funny, secure, and great at communication, she's taking that average Joe home with her. She's not into looks as much as she is into personality. She knows you cannot have one without the other.
6. She is All About Communication
The most important thing in any relationship is trust, and trust comes from the ability to properly communicate with those you are intimate with. If you cannot trust your partner, you cannot communicate with them, and that's not going to work for Brianna Hile.
7. She Loves Halloween
Halloween is her favorite holiday, and she's happy when it comes around every year. She is still dressing up and going out, and she seems to enjoy every moment of it. She also seems to love black as her favorite color. We cannot say that with any type of certainty, but she's in black in almost every photo she shares online.
8. She Enjoys Traveling
Based on her Instagram profile alone, we can ascertain she is a woman who enjoys traveling. She spends time in places like Tennessee and southern California, Miami, and Utah, Lake Tahoe, and more. She makes sure she has time to spend seeing the places she wants to see, and she seems to enjoy her time to the fullest.
9. She is Confident
She's a confident woman. She has no problem posting photos of herself online without any clothes on – well, without many clothes on, we should say. She's using her space to show off her creativity and her body, and she has no problem with that.
10. She Loves Summer
If you need to know one thing about Hile, it's that she's a summer girl. She says it regularly on her Instagram page as a caption. She's tired of cold weather. She's getting ready for summer. She's celebrating summer. She's a summer girl through and through.