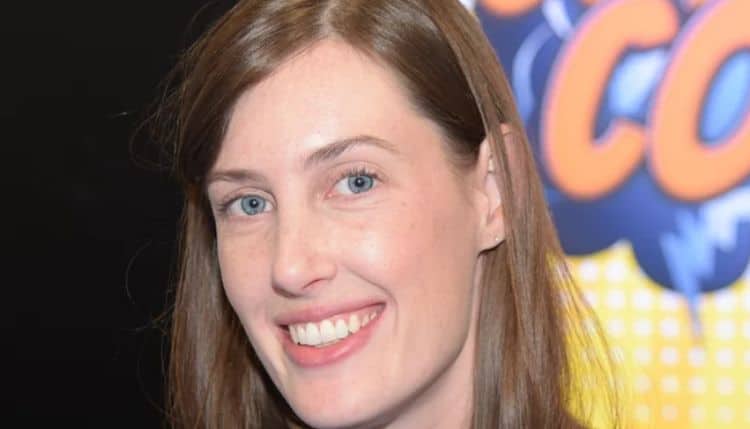 When Sarah Hagan started her acting career more than 20 years ago, she was just excited to be getting opportunities. Little did she knew that she would go on to make a lasting impact on the industry. In 1999, two years after making her on-screen debut, Sarah got a life-changing opportunity when she was cast in the TV series Freaks and Geeks. Although the series was short-lived, her portrayal of Millie Kentner put her on the map. Even now, she still gets approached by people who recognize her from the show. Sarah may have been a little less active in recent years, but she's still out here doing her thing. Keep reading to learn 10 things you didn't know about Sarah Hagan.
1. She's A Texas Native
Texas has a long history of being home to some very talented people, and Sarah Hagan definitely deserves a spot on that list. Sarah was born and raised in the Austin, TX area and it was there where she started to fall in love with acting. It appears that she currently lives on the west coast.
2. She's Been In Some Very Successful Shows
Sarah may not have always had the biggest roles, but she has gotten the opportunity to be a part of some very big projects. Her resume includes appearances in several popular shows such as Buffy The Vampire Slayer, Grey's Anatomy, Judging Amy, and NCIS.
3. She Does Ceramics
The world may think of Sarah as an actress, however, in reality, she's an all-around artist. She is a talented ceramicist who has spent many years working on her craft. She has also sold several pieces over the years. On top of doing ceramics, Sarah is also a painter and a sculptor.
4. She's Not Really Into Social Media
Social media has become a very powerful tool over the last decade, and that's especially true for people who work in the entertainment industry. However, Sarah hasn't gotten caught up in the whole internet thing. Although she has accounts on Instagram and Twitter, neither of them are verified and she doesn't post very often.
5. She Has Theater Experience
Sarah has spent the bulk of her career doing on-screen work, but theater has always been her first love. She was introduced to acting through theater and has returned to the stage several times in her career. Some of her theater credits include To Kill A Mockingbird and Singing in the Rain.
6. She's A Wife And Mother
Sarah has been pretty private over the years, but one thing she's never been shy about sharing is the fact that she's all about her family. She is happily married to a man named Clay Jeter who is a filmmaker based in Los Angeles. The couple has one child together.
7. She Loves Nature
Just because Sarah has spent a good chunk of her life in Hollywood doesn't mean that she acts Hollywood. She has always had an appreciation for the simpler things in life, and spending time outdoors is one of them. She looks forward to any chance she gets to take in the beauty of nature and she loves doing things like going hiking.
8. Her Most Famous Lines Was Actually A Mistake
Arguably, the most famous line of Sarah's career came during Freaks and Geeks when she said "She fornicates it!" during episode four. What a lot of people never knew is that the line wasn't really written that way. Sarah told Page Six:
I got to that part, it just says, 'she fornicates' in the script and I remember reading it and being like, 'That doesn't make any sense. It doesn't seem like a complete sentence to me.' … I'm like, 'Doesn't she fornicate it? I should put something at the end of it,' When it came to the table read, I was doing the scene and I just said 'it' … and everyone started cracking up and I was just looking around like, 'What happened? What did I just do?'"
9. She Doesn't Mind Getting A Little Political
Politics is a subject that many people try their best to stay away from. However, over the last few years, a lot more people have decided to be open about their political views and Sarah Hagan is one of them. While she may not be the most active social media, she has used her online presence to make it very clear that she supports the election of president Joe Biden.
10. She's Done Some Voice Acting
Sarah's acting resume is largely made up of live-action projects, but she's also put her vocal abilities to good work through voice acting. Most notably, she was in two episodes of the animated series My Gym Partner's a Monkey which aired on Cartoon Network.