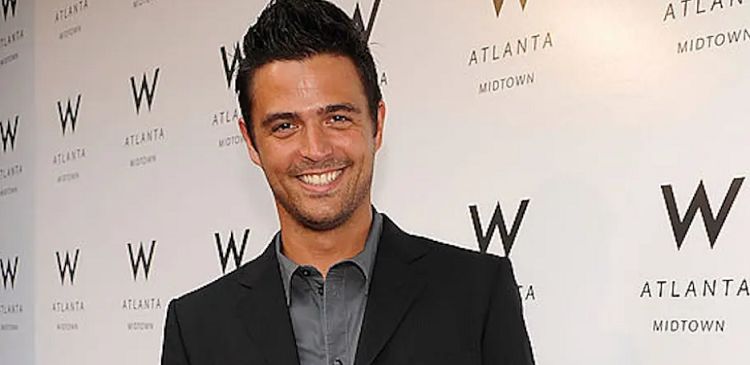 "Curb Appeal," has long been one of HGTV's biggest success stories. The show focuses on making average, boring, and even unattractive homes appear more aesthetically appealing from the outside under the premise that you only get one chance to make a first impression. When John Gidding was growing up, he didn't know he'd one day become an HGTV star on this exact show, but he knew he'd do something big in his life. He had big goals, big dreams, and a bright mind that he knew would take him places. He wasn't wrong, and we can all agree that he's led the most interesting life. If you know little about his life, here's your chance to learn.
1. He is from Turkey
Gidding was born and raised in Istanbul, Turkey. He was born on January 7, 1977, and he got to grow up in a time when life was much simpler for kids. The world was a simpler place when we didn't have phones in our pockets and a constant stream of information coming in at all hours of the day and night. It was a much less anxious time for all.
2. He Left Turkey for College
While his father is American, his mother is Turkish. His mother and father chose to raise Gidding in his mother's native country, but he didn't spend his entire life in Turkey. While he did spend his entire childhood there, he left for college and moved to the states. He also spent some time attending school at the Leysin American School, which is located in Switzerland prior to going to his college experience.
3. He's Ivy League
When Gidding left Turkey for America, he didn't just enroll in any old college. He chose the Ivy League route – or the Ivy League route chose him. He earned his Bachelor's Degree in architecture in the states. He graduated with this degree in 1999 from the prestigious Yale University.
4. He's Ivy League Twice
Did we forget to mention that Gidding did not only get an Ivy League education at one prestigious school? Yale was merely a starting point. Once he left Yale with his B.A., he enrolled in a Master's program at Harvard University. He graduated with his master's in architecture from Harvard.
5. He Was Active in Extracurriculars
Attending courses at both Yale and Harvard is not an easy feat, but it works well when you're naturally intelligent and willing to put in the work. While many might not have the time to focus on extracurriculars, Gidding did. He was part of an a cappella group at Yale, he sang in the Yale Glee Club, and he sang while he was at Harvard as part of the Harvard-Radcliff Collegium Musicum. He was a busy student.
6. New York City Called His Name
Following his second college graduation, he moved to New York City. He spent two years there working as a designer for another company, but he eventually knew that his heart wanted to start his own. Two years after beginning his career working for someone else, he took a leap of faith and began his own business. He called it John Gidding Design, Inc. and he did well.
7. He Modeled In College
While he was busy singing and studying and learning during his Ivy League education, he was also working to make ends meet. He was modeling, and not just on the side. Gidding was a runway model for major designers. Beginning in the year 2000, he walked the runway for designers such as Gucci and Armani. He even did a stint with Hugo Boss. He was signed with Wilhelmina Models at the time.
8. He's a Cover Model
He wasn't the cover model on any magazines (that we are aware of), but he's a cover model of a different variety. He's in the same league as the infamous Fabio, which means he's a romance novel cover model. He posed for photos that are used on the cover of romance novels, and that means most people knew who he was before he was television famous.
9. He's Divorced
He's been working on television a long time, but he's good about keeping his private life to himself. He married Damian Smith in 2013, but their marriage did not last. Smith is a ballet dancer. The two divorced not too long after they were wed, and while we can only speculate on the reasons, we'd venture a guess that it's difficult to maintain a healthy marriage when one partner has a business and is a television star with a demanding schedule and the other works long, rigorous hours as a dancer.
10. He is Humble
If there is one misconception that people often have about a man who was raised in another country, attended two Ivy League schools, has his own business, works as a television star, and modeled for some of the biggest designers in the world, it would be that he is a cocky personality who is arrogant and into himself. Those people could not be more incorrect about John Gidding. He is humble, he is appreciative, and he is thankful for all that life has afforded him. His fans adore him, those who have worked with him in the past have nothing but praise for him, and he's just a great guy.a cappella group