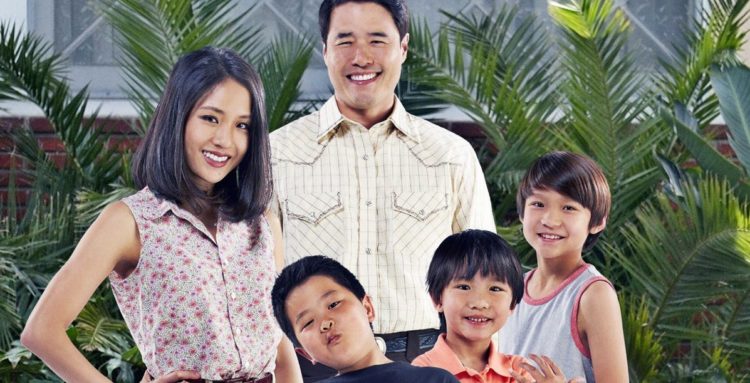 Based on the life of Chef Eddie Huang, Fresh Off the Boat premiered on ABC in February of 2015 and had a six-season run that came to an end in 2020. Through the show, Constance Wu, who played the role of Jessica Huang, earned herself a Critic's Choice nomination. Jessica was notorious for being a hard-to-love cheapskate mom who'd go out of her way to get her boys in line. One too many times, Jessica leaned on the extreme side of things when dealing with her family and friends. In these moments, she took things a little too far:
1. The Time She Outlined Her Rules For Female Friendships
Jessica was so protective of her husband, she laid out a couple of rules for him to follow when it came to having female friends. Louis (Randall Park) was only allowed to hang out with women when the sun was up. Those women weren't supposed to be taller than Jessica, younger than her, or look like they weighed less. While hanging out with these women, they weren't supposed to share food, unless they were in a fix and really had to. In the event that they were stranded, clear soups or broths were the only meals worthy of sharing. At all times, Louis was required to display his wedding band close to his face. In the event that their children weren't around, their pictures had to be present. Women with smokey eye makeup were a no-go zone. Lazy eyes were perfect, but on second thought they weren't because they encouraged eye contact. No women who ever had dreams of being gymnasts were allowed near Louis. To crown it all, Denzel movie lovers were banned too!
2. The Time She Knocked Boys Down Over An Unpaid Bill
Jessica's views on life were totally different from her husband's. While Louis leaned more towards trusting people, even when they had no good to offer, Jessica lived on the edge. She expected people to mess up, and when they did, she was there to call them out and remind them that she wasn't too trusting. When three boys failed to pay up at the restaurant, the perfect opportunity presented itself for Jessica to showcase her inner gangster. She ran the boys over, and when one of them got away, she hit him with a large onion. Not only that, but Jessica also sent Emery (Forrest Wheeler) to pick up the onion. She would need it to prepare a meal later. The boys who were already down said she'd hit them, and Jessica was quick to check them with the reality of the situation. "You hit my car with your bodies," She insisted. One of them complained that his body felt cold, only for Jessica to casually say, "It's shutting down." So much for trying to mess with the Huangs.
3. The Time She Woke Up Her Family At Five In The Morning To Catch An Afternoon Flight
In line with the Chinese new year tradition, Jessica cleaned the house right before she and her family were to leave for DC. Honey (Chelsey Crisp) was given clear instructions to water the tomato plant and move the kitchen bamboo out of the sun hourly. On the day they were supposed to travel, Jessica went into a state of panic. At five in the morning, she rushed into Eddie's room, screaming at the top of her lungs. "Eddie I overslept! Get up! We have to go to the airport!" When Eddie (Hudson Yang) mentioned that the flight wasn't leaving until two, he was met with an " Exactly! We're late!" Only that it was five o'clock in the morning. She urged her young boys to eat toothpaste since there was no time to brush. Her family did make it to the airport, but then Louis had made a mistake with the ticket dates. The flight was scheduled for the previous day, rendering Jessica's early rise a complete waste of time. Louis had a lot of explaining to do, and a pissed-off Jessica let him bear the weight of his mistake.
4. The Time She Monitored The Restaurant Mid-Performance
There was no doubt that Jessica Huang was a cheapskate. If an item was free, it was her favorite. At the restaurant, she tried to maintain her cheap habits so that they would maximize profits. Louis was celebrating a couple that had been married for forty-five years while Jessica performed a great rendition of 'Wind Beneath My Wings'. Stingy as she was, Jessica had a great voice. On one end, the ambiance lightened up because of her angelic singing, on the other, Louis couldn't help but wonder how the couple had been married so long. Mid performance, Jessica suddenly came to a halt. She yelled at Nancy (Jillian Armenante), who was so far from her at the time. "Nancy! That coupon is expired. You have to check the date," Jessica instructed. She'd barely gone on with the song when she spotted a waitress holding a plate with a lot of parsley spread on it. "Please, it is a garnish, not a salad," a dramatic Huang remarked. She was of the opinion that things at the restaurant needed to be tightened up, or else there would never be a profit. Jessica had gone as far as clogging the pepper holes to avoid wastage by 'pepper monsters'.
5. The Time She Unearthed The Real Santa's Identity
Jessica wanted that above everything, Evan (Ian Chen) would focus on school and become more interested in the Chinese culture. It, therefore, wasn't a shocker when she told him that the real Santa was, in fact, Chinese. "Santa's Chinese?" A surprised Evan asked. "Yes! Why do you think all the toys he delivers say Made in China?" Jessica replied. Louis, who was caught off-guard, tried to play along. His argument? Santa wore a red suit, and there was nothing in the world more Chinese than the color red. Evan had never seen a Chinese Santa before. Jessica said that was because the real Santa, the Chinese one she made up, didn't have the time to go from street to street ringing a bell. The Chinese Santa had simply hired all the White Santas to do rotations on his behalf, kind of like the time Louis started his restaurant and hired Mitch (Paul Scheer) to be the white face of the restaurant. In summary, White Santas were Chinese Santa's Mitches. Mitch was baffled by that influx of information.
Tell us what's wrong with this post? How could we improve it? :)
Let us improve this post!