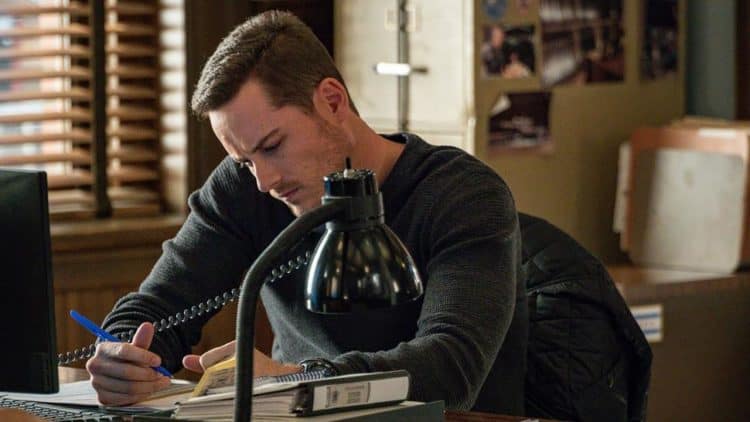 If you watch the police procedural drama series Chicago P.D, then you have an idea of who Jesse Lee Soffer is. He plays detective Jay Halstead, a confident and brash character who forms part of the main cast of the show. Behind the character is a guy that you would want to know more of judging by his antics on the screen. Though he keeps his life in private, some personal details about him cannot escape the radar for too long. If he is your favorite actor, then you are at the right place, as below are ten things you did not know about Jesse Lee Soffer:
1. Family
Jesse Soffer was born on April 23rd, 1984, to Stan and Jill Soffer (nee Hindes). He is the third born in a family of five with two older paternal half-siblings and two younger maternal half-siblings. He's the only son in the family. His father died when he was just nine years of age in 1993. After this father's death, his mother remarried and got two daughters Shayne and Jenna Hindes. His two older siblings are Craig and Melissa Soffer, whom he does not communicate with frequently.
2. He Went To The Prestigious Gunnery School
Jesse Lee is a graduate of the rural Connecticut-based Gunnery school. He boarded in the prep school, where he took part in soccer. As reported by Courant, in his senior season, he was part of the all-star team in the prep school category. Gunnery school is one of the best schools in the country with an average class size of 15 students. The student to teacher ratio is an impressive 6:1, evidence of how standout the school is. Among notable alumni include Dick Wolf, the creator of Law and Order, who was in the class of 1968. Jesse lee graduated in 2003.
3. He Started Young
He started his acting career when he was so young at the age of six. He landed a spot in a Kix cereal commercial and developed ever since. His mother saw some potential in him and sought out for a suitable agent to introduce him to acting. He landed another role, his film debut in the comedy movie Matinee. He took on the role of Dennis Loomis, acting alongside John Goodman and Cathy Moriarty.
4. Dated From The Cast
As earlier indicated, Jesse Lee Soffer is quite a private guy and keeps a lot to himself, including his dating life. However, it is well known that he has been in a relationship with his co-star in Chicago P.D, Sophia Bush. Their relationship went on from mid-2014 to late 2016 when they separated. They are still good friends. According to US Magazine, he has been in a relationship with Chicago med star, Torrey Devito from August 2018 to mid 2019.
5. Body Build
Despite having a larger than life personality in the drama series Chicago P.D, he is a cool person in real life with middle body build. He takes on a 5 ft 11 inch frame weighing 77 kilograms. It is a decent body build; that is why it is evident he is a lady's guy. He possesses and athletic body, and it may be from his soccer playing days back in high school.
6. Awards
As an actor, the awards and nominations that come your way are proof of your hard work and talent in the competitive entertainment industry. Jesse is a three-time nominee of the Daytime Emmy Award in the outstanding younger actor in a drama series category. He earned the nomination for three consecutive years, 2006 to 2008, for his work on As The World Turns. In the series, he took on the role of Will Munson.
7. Love For Soccer
As earlier indicated, Jesse Lee Soffer played soccer while in high school in Gunnery. He excelled in the sport and was also the school soccer captain. He also played the sport at the varsity level. He still has a soft spot for the game and features as his hobby. Apart from soccer, he also enjoys basketball and tennis. Back in his soccer playing days, he loved being competitive, a character that reflects on that of Jay Halstead that he plays on Chicago P.D.
8. Workout Fan
To play the hard-hitting cop on his latest project as Jay Halstead, Jesse Lee Soffer needs to be buffed up. To get the right body type, the gym has been a worthy companion for him. He hits the gym at least three times a week and specializes in deadlifts, squats, and sled pushing. His place to be is the Chicago Performance Training System gyms, where he trains on weightlifting and conditioning hypertrophy. He couples this with a healthy diet consisting of proteins and carbs to get the athletic build.
9. His Pressure In Police Portrayal
Acting comes with a lot of pressure, and Jesse Soffer does feel it. One of his challenges, when dealing with his latest project, comes with the portrayal of the police as he plays a police character. According to The Wrap he says that presently, the country is engaged in a situation where the role of the police is getting tarnished by reports of brutality and corruption. As such, he tries to bring his best in a bid to redeem the image of the police.
10. Spent Most Of His Childhood In Movies
As earlier hinted, Jesse Lee Soffer started acting as a child, and during his formative years, he established himself in movies. He has worked in several films, roughly around seven. As an adult, he slowly shifted to television and is now a common stay in series where he brings his standout performances. The last movie he featured was In Time as Webb in 2011.
Tell us what's wrong with this post? How could we improve it? :)
Let us improve this post!