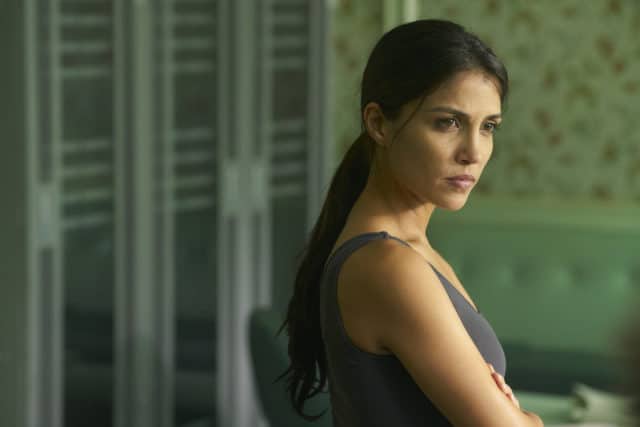 In the entertainment industry today, we are seeing more and more talented stars rise from places all across the world, showing their skills on the big screen, on television, and through other outlets as well. One such actress who has been making a name for herself, especially in the United States, is that of Nazneen Contractor, who has been in projects such as '24', 'Rules of Engagement', and 'Star Trek Into Darkness'. In this article, we are going to reveal to you five things that you may not know about Nazneen Contractor, and the inspiration that she has become in the entertainment industry today. Let's get started with our count down.
She Has Lived In Many Places
Contractor was first born in Mumbai, India, in 1982, and spent the first part of her childhood there. Her family then moved to Nigeria when she was just seven years old, and also attending boarding school in London from the time she was seven to nine years old. Her family moved once again a few years later to Toronto, Ontario, Canada, where the family finally settled, and where Contractor spent the rest of her childhood and adolescence.
Married Life
Nazneen Contractor married her now husband, and former co-star (from the series '24'), Carlo Rota, back in April of 2010. The couple has been together ever since, and they have one child together. The family resides in Los Angeles currently.
A Few Of Her Favorite Things
Contractor is known to love running and staying fit, and is often seen partaking in yoga on a daily basis as well. She also, on her down time, love to travel and see the world, which is no surprise given her childhood. Fun fact: When visiting places abroad and exploring the world, her favorite mode of transportation is a motorcycle.
She Is Extremely Intelligent
To say that Contractor is smart is a true understatement. She completed her high school career at the Etobicoke School of the Arts where she studied theater and dance. Upon graduation, she accepted her full ride to the University of Toronto, where she planned to pursue her masters in theater along with a double major in psychology and sociology as well. Although she didn't finish her degrees, due to her success in the entertainment industry, it is clear that she excels when it comes to education and intelligence. Fun fact: She is also a classically trained ballerina.
Unique Religion
Nazneen Contractor was born into an ancient religion that is known as Zoroastrianism, which is the religion of her family who are Parsis. In fact, the religion is so rare, that Nazneen is one of only 150,000 Parsis that still practice the religion today.
It is awesome to see that there are celebrities out in the world today who love to experience all that life has to offer, whether it be through art, education, or travel abroad, and Nazneen Contractor is just that. We can only hope that she continues to show off her talent in the entertainment industry, and that there will be no stopping her spirit any time soon.