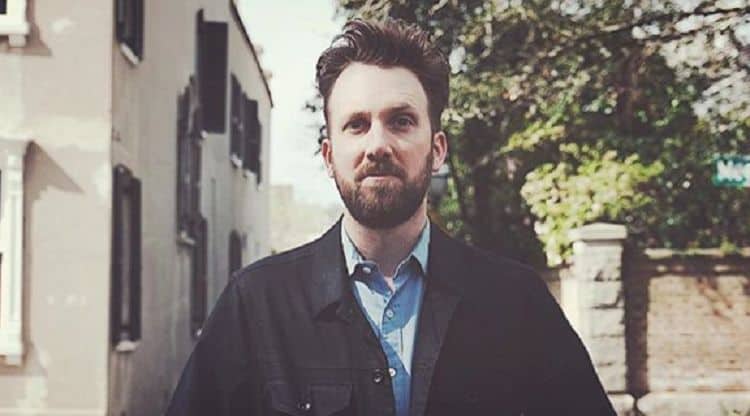 Jordan Klepper is a comedian, television host, actor, writer, producer, and political commentator. He was born in Michigan on March 9, 1979. He grew up in a small town called Kalamazoo with his parents and younger siblings. He first started his career as a performer after graduating from college in 2001 when he moved to Chicago and joined 'The Second City' comedy ensemble. His fame grew when he began appearing on 'The Daily Show'. He is now best-known for hosting his own show, 'The Opposition with Jordan Klepper', which is aired on Comedy Central. Here are five things you do not know about Jordan Klepper.
1. He Met Steven Yeun Through His Sister
While attending Kalamazoo College, Klepper was introduced to Steven Yeun by his sister. The pair developed such a friendship that Yeun followed Klepper to Chicago when he moved. Steven Yeun is a Korean-American actor who has appeared in many short feature films. He has also provided cartoon voiceovers and has done a video game. However, he is best-known for his role as Glenn Rhee on 'The Walking Dead'. This is a horror drama television series aired on AMC.
2. He is Married to Laura Grey
In 2011, Klepper moved to New York City where he performed as a member of the 'Upright Citizens Brigade' which is a famous comedy ensemble. It was at this time that he met Laura Grey. They began a relationship and also worked on writing and producing short films together. The couple got married in 2013.
3. He is a Very Intelligent Man
Klepper attended both Kalamazoo Central High School and also the Kalamazoo Area Mathematics and Science Center. In 1997, he graduated from high school as a Heyl scholar and got a place at Kalamazoo College. There, he studied for a double major in math and theater and he received his degree in 2001. He then decided to move to London to further his studies.
4. He Auditioned for 'The Daily Show' Just Four Days Before His Debut
Although he has appeared in many shows, his work on 'The Daily Show' is something for which Klepper is recognized. 'The Daily Show' is a late-night talk and news satire television series which has aired on Comedy Central since 1996. Klepper made his debut on the show on March 3, 2014. This was just four days after he had auditioned. Keppler performed in short segments of this show and he got consistently good reviews. When the host, Trevor Noah, was sick in October 2016, Klepper temporarily filled in as the host. In total, Jordan Klepper has appeared on 170 episodes of this show as himself in the role of a correspondent.
5. He Has Created Eight Short Films
Klepper has played various roles in the creation of short films including writing, acting, directing and producing. Many of these were created in collaboration with his wife Laura Grey. Between 2011 and 2014, he has collaboratively created eight short films. These included 'Bone Dry', 'TMI', 'Poop Brunch', 'Engaged', 'Ex-Girlfriends', 'Bathroom Party', 'Who's on First?', and 'Peepers'. In addition to creating these short films, Jordan Klepper also starred in each of them.
Save