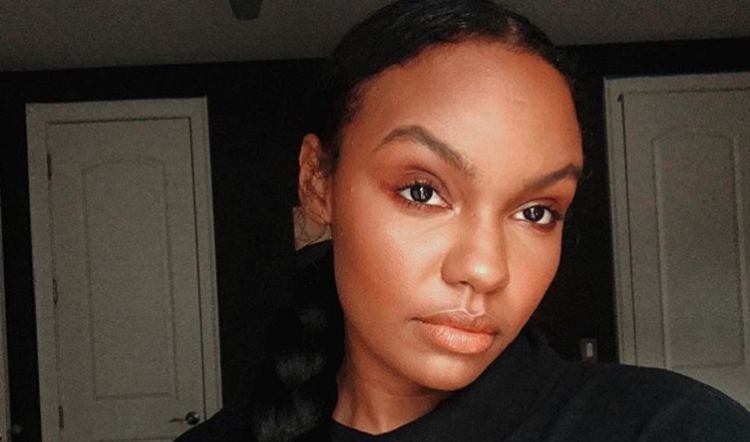 There's another family in Hollywood that has serious acting chops. The McClain family has also proven the creative streak runs in them since all siblings have been featured in films. The eldest, Sierra Aylina McClain, has a few credits to her name, although her most iconic appearance has to be on "Empire," where she combines her singing talents with acting skills. She has also been featured in "9-1-1: Lonestar," in which she plays Grace Ryder, the operator. Read on to find out how she has coped with the acting career as well as other facts.
1. Being on "Empire" was the first job on her own
You do not know what you can accomplish until push comes to shove. Sierra had always sung with her sisters; thus, she was not sure if she would succeed on her own. Without the solo experience, Sierra was doubtful about her singing abilities wondering if her voice was good enough for the studio.
2. She was afraid that she would not fit in with the rest of the cast
Chemistry is essential in any relationship, be it working or romantic; hence, producers will ensure that the actors can easily bond with each other for a fluid performance. Sierra was only an addition to a series that had been going for years. Therefore since she felt like an outsider, she wondered if she would have a hard time bonding with the cast that had already established chemistry. Luckily her mother was there to drum into her head that she was good enough.
3. She has supportive sisters
They say you can tell who is in your corner by watching who applauds your achievements. If that is the right measure of friendship, then it is safe to conclude that Sierra's sisters are more than family; they are her biggest fans. When she booked the role of Nessa in "Empire," Sierra's sister, China, screamed even louder than Sierra. Lauryn, on the other hand, could not bear the thought of leaving her sister alone in Chicago; therefore, she went to stay with Sierra for a while. Later on, when she performed "Need Freedom," and her name was trending on social media, China and Lauryn were so overcome with emotion that they cried over the phone.
4. She was a fan of "Empire" before she was cast
Sierra believes that the reason most people, including herself, got addicted to the show was the impromptu performance by Hakeem and Jamal when Jamal was playing the piano. That may be her favorite moment, but she was addicted to Serayah's "Body Speak." Every time Sierra was on YouTube, she wandered to it and played it, as she said in her interview with Teen Vogue.
5. Why she loved singing "Need Freedom."
Police brutality is one thing that should have ended ages ago, but we still deal with it currently. In 2016, just before the premiere of the third season of "Empire," Terence Crutcher was killed by Betty Jo, a police officer. Additionally, a week before "Need Freedom" was taped, Philando Castile was also a victim of police brutality. Although Sierra did such an incredible performance of the song, she did not know that it would be speaking to the issues plaguing the society at the time. It is after Jussie tweeted the facts during the premiere that it dawned on Sierra the relevance of the song, and she felt lucky to be the one to pass along such a strong message.
6. Her favorites
According to Super Stars Bio, if Sierra were to go to any place, then she would choose Miami. Her favorite actors are Jennifer Aniston and Johnny Depp, and she prefers spending her free time traveling and shopping. The actress can never turn down seafood, and she loves anything in pink.
7. Her father's career sparked her interest in music
Sierra's father wears many hats; he is a music producer, vocalist, songwriter, and sound engineer. Therefore just like any doting father does, he took his three girls to work one day, and they were all excited about music. Their shared passion saw Sierra and her sisters form a singing group "3mcclaingirls," and they wrote their songs while their father produced the songs. The trio sang "Rise," which was the "Chimpanzee" film theme song, and it was uploaded on YouTube and iTunes store too.
8. How her acting career began
Were it not for China McClain, Sierra's acting career may not have kicked off as early as it did. China was cast as Alexis in "The Gospel," and her two sisters ended up landing roles as well. The following year when China was cast in "House of Payne," her two sisters accompanied her, and together they performed a song for Reuben Cannon. They put on such an excellent performance that Tyler Perry decided to have a film "Daddy's Little Girls" that included all of the McClain siblings as published on A.N.T Farm Wiki.
9. She relates with Nessa
Booking a role you can relate to helps in stamping it with a little bit of yourself since you can empathize. For instance, Sierra feels that she connects with Nessa on a musical level since they both love music and it is their plan A. Sierra adds that if the music career does not work out, then she will not have any more cards to play. Additionally, just like Nessa, Sierra is reserved but strong-minded.
10. Her idea of comfortable clothing
Celebrities acknowledge that once they become the center of attention, then they have to be careful with what they are seen doing in public. The wardrobe has to change, and Sierra admitted to loving sweat pants, sweatshirt, and a jacket. Therefore if the actor had her way, she would walk around in comfortable sweats. However, now that she is in the limelight, then the dress code has to fit in with what is expected of a celebrity.
Tell us what's wrong with this post? How could we improve it? :)
Let us improve this post!