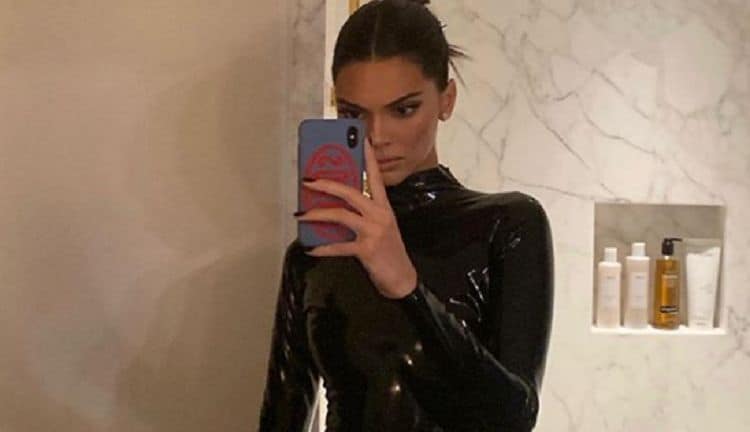 It is no secret that the 2010's decade was the era of reality TV shows, and in a few years, many may consider it to be the golden age of this genre. One of the shows that continue to punctuate our screens from this era is Keeping up With The Kardashians. The show focuses on the daily lives of the Kardashian's extended family and provides impressive fodder for Hollywood gossip. One of the familiar figures in the show is Kendall Jenner, the eldest daughter to Caitlyn Jenner (formerly Bruce Jenner) and Kris Jenner. She and her sisters are vital personalities in the show, and their exposure to the entertainment industry leads to the high ratings of the show. The influence spreads to other engagements she takes part in. Being this popular, we may have a film about her or her family and their role in reality shows. Regardless of the direction, her character is a key priority. Below are some of the actresses who can do justice to the part and bring on an excellent portrayal.
1. Selena Gomez
One of the best choices on who can take the role of Jenner is none other than Selena Gomez. She has the looks to fit Kendall's profile, and with a little make-up work, we have the ultimate doppelganger. A standout difference may be their height as Jenner is quite tall, which is a contributing factor behind her success on the runway. Another similarity between these two figures in the entertainment scene is that both of them are into charity. As such, she can fit into such parts naturally. Experience is also a factor to look at, and Gomez's filmography, evident from her official site, shows you how much she is experienced in front of the cameras. Behind the scenes, she is also easy to work with, a factor that endears her to several directors who may enlist her to the role.
2. Mila Kunis
When it comes to the portrayal of famous figures, every aspect needs to be on point for rave reviews from critics and fans alike. In this vein, the experience is a must, and one actress that comes to mind is Mila Kunis. She is very experienced, having been in the film industry for almost 20 years. She also has a resemblance that can work to her advantage in nailing the young Jenner. They both spot dark flowing hair, and a few make-up tricks will work to get the needed likeness level. There is a height difference between these two stars that experienced producers can overcome. Her versatility is one of the factors that make her a perfect actress for this part as she can work in drama, comedy, and other genres and still bring her best.
3. Gal Gadot
According to IMDb's list of tallest actresses in the entertainment scene, Kendall Jenner features prominently. In the same list, there is the Israeli born actress Gal Gadot who can do justice in portraying the reality TV show star in a movie. Gal Gadot is the same height as Jenner and can fit into her role perfectly when you consider her previous modeling stint. Her beauty also does her justice with the dark hair complexion being a plus in making her to the top list of candidates any director can consider. Her experience spans a decade, and over time, she has featured in films such as The Fast and Furious Franchise, where she took on the role of Gisele Yashar. She has also been in DC films, where she takes the part of Wonderwoman. On her modeling stint, she was the winner of the 2004 Miss Israel pageant; hence, the beauty queen's aspect of Kendall should be a walk in the park for her.
4. Danielle Campbell
Danielle Campbell is the same age as the TV star, presently being 24 years old. They have similar facial characteristics focusing on the hair and complexion, with also striking facial expressions. She is quite experienced since she started with roles in Prison Break a decade ago. Despite having experience in the film industry, her career is sort of in a plateau phase, and playing Jenner can help revitalize it, especially in the film part. She has an impressive backstage demeanor, where she is well-known for her cooperation. She can work well with several directors who may be up to the task of bringing the Kardashian's movie. The same also applies to her relationship with fellow cast members. She is still young, and as such, she still has enough time in her career to take the part if it comes knocking.
5. Isabelle Fuhrman
To seal the list of the best actors to portray Kendall Jenner in a movie, we have Isabelle Fuhrman. You may know her from the 2009 horror film Orphan, where she took on the part of Esther. The film opened doors for her career, leading to a decent filmography in film, television, and video games. She is young, presently heading to 23; hence, the age factor is on her side should the movie come to her door any time soon. One striking thing that makes her fit for the character is that she is a brunette, which is Kendall's signature look. She might be quite small-statured compared to the Kardashian, but with props, she might overcome the hurdle. Her works in charity are similar to Kendall's, and she can fit into the role with impressive fluidity. Playing Jenner can be a beautiful badge of honor to her so far, illustrious career.
Conclusion
Kendall Jenner is one name that many associate with the Keeping With The Kardashians show where she features alongside her family. The show is a hallmark of the reality TV era that characterized most of the 2010s. Aside from the reality show, she is also one of the top-ranked models and also takes part in charity works. A look at her family and also her persona in general, we cannot rule out the eventuality of a movie coming out focusing on her or her family. Above are some of the actresses who can do well, should they get to play her in a film.
Tell us what's wrong with this post? How could we improve it? :)
Let us improve this post!