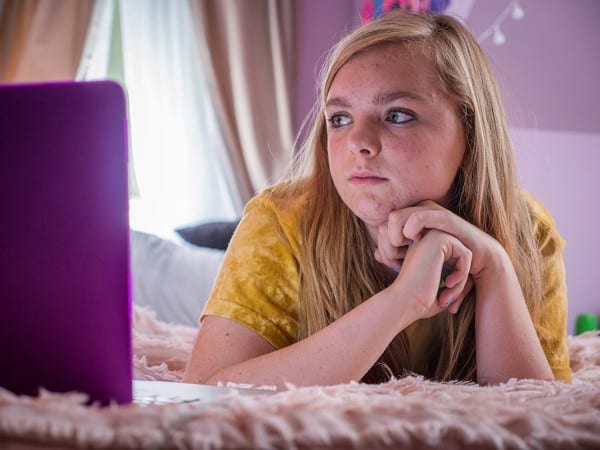 Primarily, people who recognize Elsie Fisher will have recognized her because of her voice. After all, she was the one who provided the voice for Agnes on both Despicable Me and Despicable Me 2. However, Fisher has had other roles as well, with the latest example being the lead in a movie called Eighth Grade.
Here are five things that you may or may not have known about Elsie Fisher:
Her Favorite Animal Is the Giraffe
Fisher has stated that her favorite animal is the giraffe. This makes sense since the giraffe is an excellent example of charismatic megafauna, which is a convenient term for bigger animals with plenty of popular appeal. For proof, look no further than the sheer range of marketing that makes use of giraffes, not least because their long necks make them recognizable in a single glance. On a related note, it seems that Fisher has a fondness for other animals as well, seeing as how she has stated that veterinarian is one of the careers that she would be interested in pursuing when she grows up.
Her Favorite Actor Is Steve Carell
With that said, Fisher has stated that her favorite actor is Steve Carell, who a lot of people will recognize as the voice actor for Gru in the Despicable Me franchise. Of course, Carell has had a wide range of other comedic roles in his career as well, though his best-known role remains that of Michael Scott on The Office. Something that is perhaps unsurprising considering that he played the part for seven seasons.
Her Speech Movements Were Used As a Reference For Despicable Me Animators
When Fisher recorded her lines for Despicable Me, she was videotaped so that her speech movements could be used as a reference for the movie's animators. This is not uncommon because real life footage is useful for animators who want to create realistic-seeming animated footage by getting the timing as well as other important details right.
Her Favorite Scene From Despicable Me Was "It's So Fluffy!"
Speaking of Despicable Me, Fisher's favorite scene from the movie was the one that most people will remember as "It's so fluffy, I'm gonna die." After all, it was a memorable line that became even more so because it saw a fair amount of use as a meme. Furthermore, it should be noted that while it came out in a strange but nonetheless amusing manner, it is a sentiment that a lot of people have felt at one point or another.
Set to Star in Eighth Grade
While most people will be most familiar with Fisher because of her role in the Despicable Me franchise, she has acted in non-animated movies as well. For example, her latest project is a movie called Eighth Grade, which is about an eighth-grader who is set to complete her last week as an eighth grader. So far, the movie has had its premiere at the Sun Dance Film Festival, where it was involved in the U.S. Drama Competition.