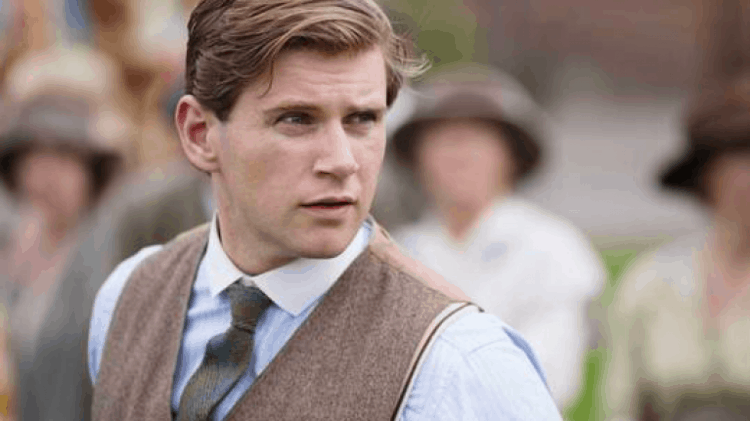 Allen Leech is an Irish actor. He should be best-known to most people for having played the chauffeur turned estate manager Tom Branson on Downton Abbey. However, Leech has been in a wide range of other productions as well. Here are 10 things that you may or may not have known about Allen Leech:
1. Born in Killiney, Ireland
Leech was born in a place called Killiney, which can be found in the Irish county of Dún Laoghaire—Rathdown. As a result, it can be considered one of the suburbs of Dublin. Furthermore, it can be considered one of the most exclusive suburbs of Dublin, seeing as how it is a seaside resort for the affluent. Killiney's sites of interest include but are not limited to Killiney Beach, the Killiney Golf Club, and the ruins of the church that served as the nucleus of the original settlement.
2. Came From an Affluent Background
Based on this, it should come as no surprise to learn that Leech came from an affluent background. To be exact, he was born to the CEO of a computer systems corporation named David Leech and a housewife named Kay Leech. In total, there were four Leech siblings with Leech being the third child.
3. Became Interested in Acting Thanks to The Wizard of Oz
In time, Leech became interested in acting when he played the Cowardly Lion in a production of The Wizard of OZ when he was at the age of 11. As it turned out, he loved being on the stage, which when combined with Peter McDonald's statement about acting as a career, convinced him that this was what he wanted to do with his life. Amusingly, Leech remembers his father having a very ambivalent response to his enthusiasm, though considering where he has winded up, it seems safe to say that he has carried through with his childhood vow.
4. Wasn't a Bullied Child
Apparently, there was a very widespread belief that Leech played the part of the Cowardly Lion because he was bullied and introverted as a child, so much so that he was asked about it by a wide range of publications for a wide range of interviews. However, Leech has stated in very clear terms that this wasn't the case. If anything, he was actually a very confident child, which was what motivated him to play the part of the Cowardly Lion.
5. Very Devoted to Acting
In any case, once Leech had become interested in acting, he became very devoted to it. For proof, look no further than the fact that when his parents told him to get a degree so that he would have a backup in case his acting ambitions didn't work out, he decided to exploit a loophole by getting a degree in drama and theatre studies. Still, it seems safe to say that the extent of this passion played a part in Leech's success in this regard.
6. Went to Trinity College
For those who are curious, Leech went to Dublin's Trinity College. It is interesting to note that Trinity College was founded as the "mother" of the new University of Dublin in the sense that it would be the first of a number of constituent colleges, which was based on the collegiate system of the Universities of Oxford and Cambridge. However, no other colleges were ever founded, meaning that Trinity College and the University of Dublin are synonymous for practical purposes. Nowadays, Trinity College still retains a very close relationship with the Universities of Oxford and Cambridge, as shown by how the graduates of one institution can receive the equivalent degrees from the other two institutions without the need for further examination.
7. Got His Stage Debut At the Age of 16
With that said, Leech got his professional stage debut at the age of 16. It happened at the Gate, which is a leisure and retail complex named for the Newgate Street on which it can be found in Newcastle Upon Tyne, England. As for the production, it was A Streetcar Named Desire, which is a play that should be familiar with a very wide range of people out there. After all, the story of Blanche DuBois's time with her sister as well as brother-in-law in the French Quarter of New Orleans is one of the most succesful plays of the 20th century.
8. Was on Rome
At one point in time, Leech was on the HBO series Rome. In it, he played the part of Marcus Agrippa, a very capable individual who played an important part in making Octavianus the first Roman Emperor. For instance, Agrippa was the one who commanded Octavianus's soldiers at the Battle of Actium against Marcus Antonius as well as Queen Cleopatra of Egypt, thus ensuring that it would be Octavianus who came out on top in that particular struggle. Besides being a commander of note, Agrippa was also an architect, a statesman, and a writer.
9. Was on The Tudors
Later, Leech was on The Tudors as well. There, he played Francis Dereham, a courtier who had a sexual relationship with a girl named Catherine Howard when she was still at the age of 15. This proved to be fatal because Howard went on to become the fifth of Henry VIII of England's six wives. When the Archbishop of Canterbury heard rumors about her premarital indiscretions, he launched an investigation that uncovered her affair with another courtier named Thomas Culpeper, which proved to be the undoing of all of them. Both Dereham and Culpeper were sentenced to be hanged, drawn, and quartered, though Culpeper was spared the full process thanks to Henry VIII's previous friendship, with the result that he was "just" beheaded. Dereham received no such mercy.
10. Expecting His First Child
Currently, Leech and his wife Jessica Blair Herman are expecting their first child, which is information that came out in September of 2019. Besides this, it is interesting to note that this happened when the two were at the premiere for the new Downton Abbey movie.
Tell us what's wrong with this post? How could we improve it? :)
Let us improve this post!