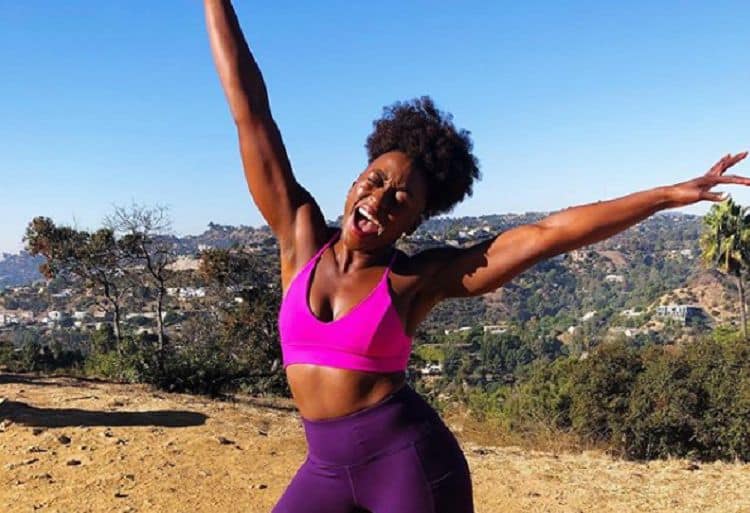 According to Face Africa, many global stars can trace their roots and origin to the continent of Africa. From Lupita Nyong'o, an Oscar-winning actress, to global Opera South African singer star, Pumeza Matshikiza, Africa can boast of being the cradle of many celebrities. One such personality is Ito Aghayere, a Nigerian-Canadian and American actress who was born in Canada. Here are 10 things you might not know about her:
1. Her personal life
She spent some part of her childhood in Toronto, Canada but later moved to Rochester in New York and journeyed to North Carolina where she studied at Duke University. There, she attained her undergraduate degree in Political Science with a minor in Theatre Studies. Ito later went on to study at Columbia University where she studied Fine Arts and graduated with a Master's qualification. She has Nigerian, Canadian, and United States passports and is a citizen of the three countries. The actress is multilingual and speaks four languages, namely Mandarin, French, Chinese, and English. She has admitted on several occasions she is appreciative of her parents for allowing her to pursue her acting dream after years of investing in her education.
2. Her latest acting role
She is in Patricia's Heaton show which premiered on 2nd September 2019, "Carol's Second Act." Patricia will be acting as Carol, a 50-year-old teacher who went back to school to pursue her dreams of becoming a doctor. As she told Black Girl Nerds, Ito will be playing a Chief Surgeon, Dr. Jacob Maya, tasked with supervising Carol and three interns. She is a very strict and principled disciplinarian who expects people to adhere to her authority. On the contrary, Carol is an unpredictable free-spirited person who hates close supervision. The show which airs on CBS centers on Carol Chambers, the interns and their daily experiences under their Chief Surgeon, Dr. Maya.
3. She once worked in the Whitehouse
After obtaining her degree in Political Science, Ito applied for an internship position at the White House to work under the Obama administration. She disclosed before that the Whitehouse was not looking for genius minds; instead, it preferred people who are willing to work together for the greater good of the country. Ito remembers President Barack Obama as the most inspiring person who likes to give everyone a chance instead of settling for the smartest persons in the room. Her internship at the White House played a significant role in improving her acting career. It is there that she had the chance to see how people of different backgrounds and diverse education qualification work under a single open-minded person.
4. Her future acting projects
She is expected to be part of the cast of a Blumhouse Production movie called "White Devils," a film that is set to be released in 2020. Sources close to the actress revealed that she had shown great interest in being part of the movie and there are undergoing plans to include her. The producing company has, however not yet released a formal statement about her role. Ito has also opened up before that she is delighted about the movie, and she sees it as a game-changer of the film industry. "White Devils" will be a thriller film that is about an African-American father who relocates with his sons to the woods after police officers killed his wife. It tells a story that revolves around fatherhood, suffering, and restoration.
5. Her notable projects
Ito has had a smooth ride in her acting career and has had the opportunity to work with some of the entertainment industry's biggest stars. According to Harlem world, she landed a role in Steven Soderbergh-directed movie, "Logan Lucky." Other series she has featured in include "The Blacklist" in 2017 and "Elementary" in 2016.
6. Her Nominations
Her career may not span a lot of years, but Ito is working hard and takes her acting craft as passionately as she did her studies. She has, therefore, been recognized by different prestigious institutions for her outstanding work. In 2016, Lucille Lortel Awards nominated her for the Outstanding Lead Actress of a Play category for her exemplary efforts in the much-celebrated "Familiar."
7. She started acting at the age of 8
It seems like her passion for acting started way before she had thought about taking a political science course or doing a minor in theater. She auditioned for a role in her sister's yearly Christmas parade and helped make her sibling's event a success when she was eight. "Much Ado about Nothing" was the first play that paid her for playing a savage and rebellious woman.
8. She made her Broadway debut in 2016
Ito has been in the acting profession a few years, and the actress has already featured in one of the best Broadway shows in the filming sector. She made a name for herself when she appeared on Ayad Akhar's recent play known as "Junk." A Pulitzer Award-winning screenplay writer wrote the play. It highlights the energy that drove corporate giants to forcefully take over other companies without following the stipulated rules and principles.
9. Her Social Media Life
Similar to other stars, she is an active social media user whose following is continually growing since she first debuted in acting. Her Instagram account is verified, and she goes by her name, Ito Aghayere on the platform. Ito is not afraid to expose her private life and regularly posts pictures of her beautiful moments with friends. She is also an active Twitter user who is not shy of sharing her thoughts, and her Twitter handle is @ItoAghayere.
10. Her political and economic views
Just like any other citizen of a democratic country, Ito is free to have an independent viewpoint in political and financial matters. She is a democrat who believes that no nation's economy deserves to fail at the expense of enriching others. She trusts that the country's need to address the issue of national cohesion and economic success will follow suit because everything starts with unity.Lupita Nyong'o
Tell us what's wrong with this post? How could we improve it? :)
Let us improve this post!