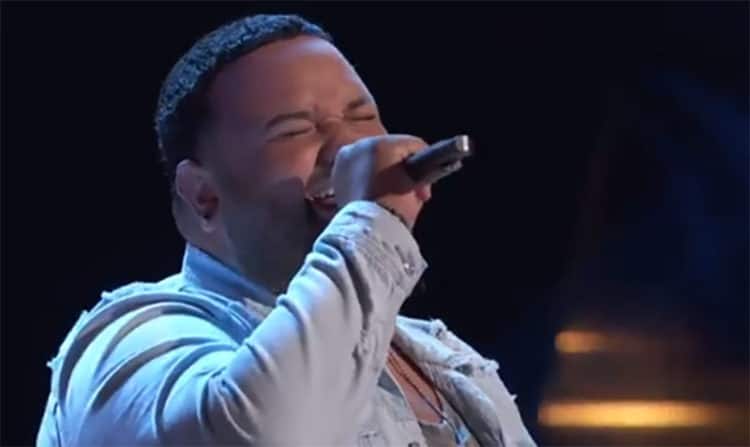 If you are tuning in to the new season of "The Voice," then you already know that Jeremy Rosado is a man with some serious talent. He's a singer, and you might just recognize his face, his name, and more importantly, his voice. He is no stranger to the world of reality television and singing competitions, but he is back to make a name for himself that's bigger than he's already done. If you are not sure who this young man is, it's time to find out everything you ever wanted to know about singer Jeremy Rosado.
1. He's a 90s Kid
He was born early enough in the 90s that he did get to grow up with a relatively normal childhood before the internet and all the contact, updates, and cell phones took over and ruined it all. He was born on March 24, 1992. That makes him 29 as of 2021.
2. He is a Floridian
Rosado was born and raised in Florida, and he has not gone far since his birth. He was born in the small town of Valrico, and he's lived in Lakeland, too. He knows a thing or two about living along the Gulf Coast, and he probably spent a lot of his childhood hanging out at the beach and doing normal Florida teenager things.
3. He is a Former American Idol
He was part of the season 11 American Idol show. He didn't make it to the top, but he did make it to the top 13. He was the first person eliminated in the top 13, but that doesn't mean that he wasn't talented. It simply means he was not ready for what he was doing at the time.
4. He Worked Through College
While he was attending college courses at the Hillsborough Community College, he also had a job. He had a cool job, too. He worked as the front desk person for a doctor's office. That doctor's office specialized in infectious diseases, so it also sounds a bit like a dangerous job that probably taught him a lot about things most of us will never know about.
5. He Auditioned Five Times for Idol
Prior to being part of the season 11 cast of American Idol, Jeremy Rosado tried four times. He tried out for the show four times without making it. Four consecutive times, we might add. When he tried out for the fifth time, he finally made it. Ask us, and he is the epitome of a man who never gave up on his dream and never let a simple, 'no,' stop him from doing what he wanted to do.
6. He Has the Coolest Nickname
It's not really his nickname that is cool. It's who gave it to him that is cool. He earned the nickname Jer-Bear from someone exceptionally famous after auditioning so many times and finally being chosen. He's been well-known to the Idol judges for some time, and his nickname came from none other than Jennifer Lopez herself.
7. He Has Been on A Lot of Morning Television
Following his time on national television the first time, he made his rounds on morning television, which is also very cool. He was able to appear on "Live! With Kelly," "Good Morning America," and "Today," during that time. Even if he didn't win, he had the time of his life doing all the things associated with being on the show.
8. He is a Worship Leader
Well, he was. We aren't sure if he still holds the title, but he had it. As of 2016, he was working as the worship leader at the Free Life Chapel in Lakeland, which is located in Florida. It's a great job for a man with a voice like his own.
9. He Is On Team Kelly
After auditioning for this show and impressing the judges who turned for him, he chose to be part of Team Kelly Clarkson. She is a great choice for him, and she is someone who can help him refine his voice and his talent so that he makes it even further in his career. He impressed her enough to want him on her team, and now she's going to work her magic on him to make him a star.
10. He's an Adoptive Father
We just want to point out that while Rosado is a wonderful singer, he also appears to be a wonderful person. We don't know the circumstances surrounding his adoption, but we do know that he's adopted his niece, Jocie, and he regularly refers to her as being his daughter. He's raised her and made sure she's taken care of, and that takes a very selfless person.