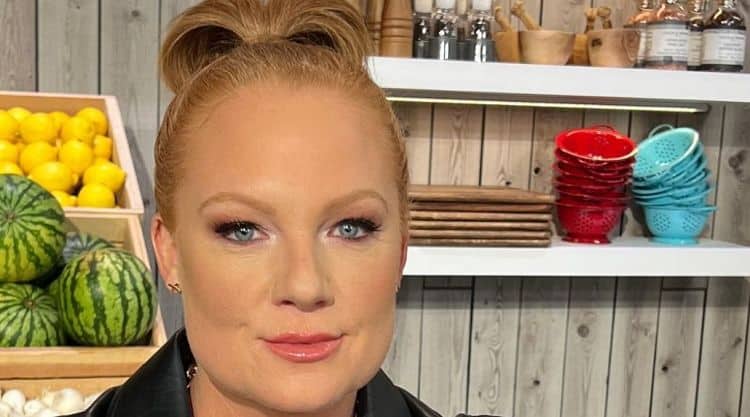 Tiffani Faison originally hit the scene in 2006 when she appeared as a contestant on the popular cooking competition show Top Chef. Since then, her journey has been one for the ages. She has become one of the most well-known faces in the cooking industry and she has also opened several restaurants. She has also appeared on other cooking shows including Tournament of Champions and Chopped. Every time she steps into the kitchen, you can trust that she's going to whip up something delicious. In addition to her cooking skills, Tiffani's personality has also made her very popular. Keep reading for 10 things you didn't know about Tiffani Faison.
1. She Was Born in Germany
Boston is the place that most people associate with Tiffani. As a result, some don't realize that she was actually born in Germany. Both of Tiffani's parents are American, but the family moved around quite a bit due to her father being in the military. They eventually settled in California.
2. She Didn't Plan on Becoming a Chef
Those who have been following Tiffani's cooking journey over the years will probably agree that it's hard to picture her doing anything else. However, becoming a chef wasn't always the path that Tiffani saw for herself. However, after years of working in the industry, she eventually found her place.
3. She Started Working in Restaurants as a Teenager
Despite not always wanting to be a chef, Tiffani's journey in the food industry started at a very early age. She got her first job at a restaurant when she was just 14 years old. At the time, she was making milkshakes at a local dinner. Little did she know, that job would open the doors to a whole new world of possibilities for her.
4. She's Part of the LGBTQ+ Community
Sexuality can be a difficult thing for people to come to terms with, and this is something that Tiffani knows from first-hand experience. Although she previously identified as bisexual, Tiffani has since come out as a lesbian. She was married to a woman named Kelly Walsh although they have since gotten divorced.
5. She's A Pet Parent
As far as we know, Tiffani doesn't technically have any children. But if you thought she was going to let that stop her from being a parent, you thought wrong. She is a very proud dog mom and her two fur babies are her pride and joy. Unfortunately, though, it doesn't appear that they have their own Instagram profiles.
6. She Doesn't Have A Relationship With Her Father
Although Tiffani's parents were married when she was born, they decided to go their separate ways by the time she got to high school. During an interview with Boston Magazine, she shared that her father was a heavy drinker who was fairly absent. They had a rocky relationship and she eventually decided to cut him out of her life completely. He briefly reached out to her after she appeared on Top Chef, but she decided not to mend the relationship.
7. She's All About Human Rights
Standing up for what you believe in can be challenging, but it's something that Tiffani isn't afraid to do. During her time in the spotlight, she has been intentional about raising awareness of the things that are important to her. She has shown her support for several causes including LGBTQ+ rights, women's rights, and HIV/AIDS awareness. She has also volunteered and donated to various charity and non-profit organizations.
8. She Dropped Out of College
Lots of people are taught that going to college is the only way to ensure a successful future. Tiffani, however, is one of the many examples of how college isn't necessary to secure a solid future. Although she briefly enrolled in college after high school, she ultimately decided to drop out. What may have been seen as a risky decision at the time has certainly worked out well for her.
9. She's An Award Winner
No matter what line of work you're in, there's no better feeling than knowing that your talents are recognized and respected. Throughout her career, Tiffani has gotten that recognition several times. She has earned a number of awards including Best Chef: General Excellence from Boston Magazine in 2016.
10. She's A Formally Trained Chef
Tiffani may have dropped out of college, but that doesn't mean her education stopped there. She studied at the Cambridge School of Culinary Arts from 2002 to 2003. She has just completed her studies prior to appearing on Top Chef. Since then, she has also learned lots of helpful things through experience and she will likely learn even more in the future.
Tell us what's wrong with this post? How could we improve it? :)
Let us improve this post!