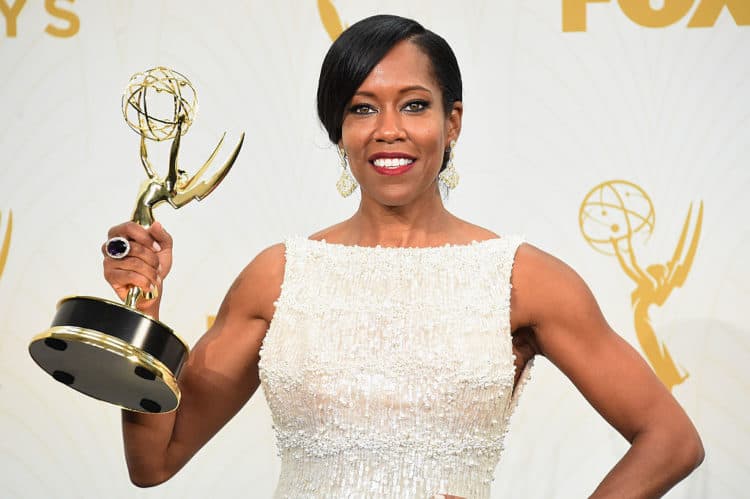 It takes us quite some work to wade through entertainment waters and bring to you some of the most exciting happenings from the depths of history. But what's even more difficult is choosing from the hundreds of amazing stories and making a Top 10 list for you! But that's what we do with our various editions of Top 10 Events This Day in Movie and Television History and that's what we're doing with this one too! January 15 may seem like an otherwise uneventful day to you, but one look at this list will tell you that even on a seemingly unassuming day on the calendar, there's quite a lot that has gone down. So, let's get going on our list and show you all that we've lined up!
10. January 15, 1913: Lloyd Bridges of Hot Shots! and Airplane! Fame is Born
Lloyd Bridges was born Lloyd Vernet Bridges Jr. on January 15, 1913, and was an active and well-known member of the entertainment industry ever since he made his debut in 1935 until his death in 1998. Some of his most popular early works include Sahara, Little Big Horn, High Noon, and A Walk in the Sun. Lloyd was also a prominent part of the Sea Hunt series. Later, he played around with his character and explored his comedic side, playing notable characters in movies such as Hot Shots!, Jane Austen's Mafia!, and Airplane!. Four years before he passed away, Lloyd received the ceremonious accolade of a star on the Hollywood Walk of Fame. In his long and illustrious career as an actor in film, television, and the stage, Lloyd delivered performances in various popular titles. He had to his name, in addition to his works on the telly and on stage, more than 150 feature films, a number that showcases his love for entertainment. Continuing his legacy are his two sons Beau Bridges and the ever-popular Jeff Bridges.
9. January 15, 1962: Coco the Clown, Nicolai Poliakoff, Features on This is Your Life
Born on October 2, 1900, Nicolai Poliakoff lived a hearty 74 years until he passed away on September 25, 1974, and most of these years, he spent as Coco the Clown, entertaining audiences and children alike, and spreading laughter and sheer among all those he performed for. On January 15, 1962, BBC dedicated one of the episodes of its famous show This is Your Life to Nicolai's awesome life as an entertainer. Born in a poor family, Nicolai and his family suffered a lot due to poverty, forcing young Nicolai to take on work at the local theater and even sing for food. in 1908, the eight-year-old ran away from his poor life and proclaiming himself to be an orphan, took on a job at a circus. This began life in the circus for little Nicolai. So recognized was Nicolai's work in his long career that he was appointed Officer of the Most Excellent Order of the British Empire and remains one of the very few personalities of a foreign origin to be bestowed this honor by the Queen of England.
8. January 15, 1960: Kelly Asbury, Director of Animated Hits is Born
Remember Shrek 2, Smurfs: The Lost Village, Spirit: Stallion of the Cimarron, Gnomeo and Juliet, and UglyDolls? Well, if it wasn't for this brilliant animated film enthusiast called Kelly Asbury, we probably wouldn't have been able to witness the awesomeness of these movies the way we did. A director, illustrator, writer, and even voice actor in the animated films genre, Kelly was born Kelly Adam Asbury on January 15, 1960, in Beaumont, Texas. He began his journey in animation at the Walt Disney Feature Animation studio and was a part of several noteworthy projects, including Beauty and the Beast, The Nightmare Before Christmas, The Little Mermaid, and Toy Story. He later joined DreamWorks Animation and completed some of his most brilliant works there. In addition to working on some award-winning and evergreen animated works, Kelly was also the author of several popular books dedicated to stories for children. Kelly passed away on June 26, 2020, at the age of 60. We'll miss you around, Kelly. And thank you for being so awesome at what you did!
7. January 15, 1971: Regina King is Born
Academy Award winner Regina King was born as Regina Rene King on January 15, 1971, in Cincinnati, Ohio, and first entered the entertainment industry in 1985 as a 14-year-old. Since then, Regina has been a part of several hit television shows and movies and has grown to be one of the most powerful entertainers, evolving not just as an actor but also as a director. Already, Regina has bagged several top-of-the-class awards and accolades, including an Academy Award, a Golden Globe Award, and four Primetime Emmy Awards, among others. The awards she has accumulated have been the most ever for an African-American performer, which makes Regina one of the most successful pioneers in the film industry to forge her own path. Time Magazine, in recognition of her sway in the entertainment industry, put her name on their list of 100 Most Influential People in the World in 2019. Regina first appeared on the American film and television scene in 1985 when she appeared on the series 227 as Brenda Jenkins. Since then, She has added several successful titles to her name, as actor and director, including If Beale Street Could Talk, One Night in Miami…, American Crime, Seven Seconds, Watchmen, Ray, Down to Earth, A Cinderella Story, Miss Congeniality 2: Armed and Fabulous, Southland, Let the Church Say Amen, The Harder They Fall, The Leftovers, Enemy of the State, Herself, and The N-Word.
6. January 15, 1972: Emergency! Premieres on NBC
An American television series, Emergency! or Emergency One! was created by Robert A. Cinader, Harold Jack Bloom, and Jack Webb, and premiered on NBC on January 15, 1972. The show was quite a successful one, and when it eventually ended on May 28, 1977, it had 122 series episodes to its name across 6 seasons. The storyline of the series also inspired 6 television movies. Starring Robert Fuller, Julie London, Boby Troup, Randolph Mantooth, Kevin Tighe, Tim Donnelly, Mike Stoker, Marco Lopez, Michael Norell, Ron Pinkard, and Vince Howard in prominent roles, the series revolved around the work of the paramedic and firefighter community in the Los Angeles area. The television movies associated with the series were played out on the network between 1978 and 1979 and aired as two-part episodes. Later, even as late as 2019, the movies also found an audience on other channels, including MeTV, TV Land, and Cozi TV. The titles of these six Emergency! movies were The Steel Inferno, Survival on Charter #220, Most Deadly Passage, What's a Nice Girl Like You Doing?, Greatest Rescues of "Emergency!" and The Convention.
5. January 15, 1974: Happy Days Premieres on ABC
When it first aired on the ABC Network on January 15, 1974, few could have predicted the immense popularity that Happy Days would soon begin to enjoy as a television sitcom. But that's exactly how it went down! When the show finally wrapped up its run on July 19, 1984, it had clocked a whopping 255 episodes across a marathon run of 11 seasons. Created by Garry Marshall and led by a star cast consisting of Ron Howard, Anson Williams, Marion Ross, Henry Winkler, Tom Bosley, Erin Moran, Donny Most, Pat Morita, Erin Moran, Scott Baio, Al Molinaro, Cathy Silvers, Lynda Goodfriend, Linda Purl, Ted McGinley, and Heather O'Rourke, the sitcom prove to be quite a hit with the American audience. Particularly notable was one incident that saw an actor of note finding the eye of the film fraternity during one of the episodes. And here's the rather interesting story! In the fifth season, the Happy Days casting team was on the lookout for an actor to replace another one who was leaving the show. The character to be played was Mork and the episode was My Favorite Orkan. This actor impressed the team from the word go and so impressive was his performance in that rather minuscule role that the executive producers of the network soon signed him for a contract term, knowing that this talent would soon catch the eye of rivals and make his way to the top without them. This star in the making was the ever-hilarious and immensely talented Robin Williams! And of course, after this chance discovery, as we all say, the rest was history!
4. January 15, 1988: Good Morning, Vietnam Enjoys a Wide Release
Good Morning, Vietnam was one of the most heartfelt performances that first introduced us to the multifaceted brilliance of Robin Williams and although there were plenty of other of his works before this that touched our hearts, this one turned out to be the favorite for most of his fans. The late actor was well-known to bring to the screen the most emotional acting renditions through his unique comedic sense and this is what this movie gave us too. A limited release on December 23, 1987, and a wide release on January 15, 1988, saw the Barry Levinson-directed war comedy film hit theaters across the US. Loosely based on the stories of Armed Forces Radio Service radio jockey DJ Adrian Cronauer, the movie saw Robin play the role of the DJ against the backdrop of the Vietnam War in Saigon. A misfit from the moment he lands in Saigon, Robin's character goes on to challenge several stereotypical behaviors of the American troops and finally discovers the deep discontent and hatred that is brewing between his country and Vietnam. Made on a rather modest budget of $13 million, the movie was a hit with audiences and garnered almost ten times the amount at the box office. It received several nominations across the board and won Robin Williams several notable accolades, including a win at the American Comedy Awards in the Funniest Actor in a Motion Picture – Leading Role category, a win at the Golden Globe awards in the Best Actor in a Motion Picture – Musical or Comedy category, a Grammy Awards win in the Best Comedy Recording category, and even a win at the Sant Jordi Awards in the Best Foreign Actor category. The film also proved to be a socially impactful one, winning at the Political Film Society Awards in the Peace and Special Award categories.
3. January 15, 2007: 64th Golden Globes
The 64th Golden Globe Awards went down on the evening of January 15, 2007, at the Beverly Hilton Hotel, in Beverly Hills, Los Angeles, California, and went live on the NBC network. The awards ceremony was especially noteworthy for fans of animated movies because this was the first time the Hollywood Foreign Press Association included the category for Best Animated Feature on its esteemed list. Among the titles that took top honors for the night either for their brilliant acts or other work were Babel, Dreamgirls, The Last King of Scotland, The Queen, Borat: Cultural Learnings of America for Make Benefit Glorious Nation of Kazakhstan, The Devil Wears Prada, The Departed, The Painted Veil, Letters From Iwo Jima, Cars, Grey's Anatomy, Ugly Betty, House, The Closer, 30 Rock, Gideon's Daughter, Elizabeth I, Bobby, Happy Feet, The Pursuit of Happyness, Volver, and Little Miss Sunshine. Among these titles, Dreamgirls, Elizabeth I, The Queen, Ugly Betty, and Gideon's Daughter picked up the most wins. Celebrities who managed to convert their nominations into wins included Jeremy Irons, Emily Blunt, Helen Mirren, Bill Nighy, America Ferrera, Alec Baldwin, Kyra Sedgwick, Hugh Laurie, John Lasseter, Joe Ranft, Prince, Peter Morgan, Martin Scorsese, Eddie Murphy, Jennifer Hudson, Meryl Streep, Sacha Baron Cohen, Helen Mirren, and Forest Whitaker. Warren Beatty picked up the revered Cecil DeMille Award, and Lorraine Nicholson, daughter of Jack Nicholson and Rebecca Broussard, picked up the Miss Golden Globe title.
2. January 15, 2010: 15th Critics' Choice Awards
The 15th Critics' Choice Awards was held on January 15, 2010, at the Hollywood Palladium at Sunset Boulevard in Hollywood, California, and was hosted by American actress and singer Kristin Chenoweth. The nominations for the awards were announced a month ago on December 14, 2009, and it was now time to honor the ones that with their brilliant work had managed to leave the other equally talented nominees behind! As far as the list of projects and titles went, The Hurt Locker, Crazy Heart, The Blind Side, Julie & Julia, Inglorious Basterds, Precious, The Lovely Bones, Up in the Air, Up, The Cove, The Hangover, Avatar, Broken Embraces, The Young Victoria, District 9, and Grey Gardens took top honors. Among the celebrities were Kathryn Bigelow, Jeff Bridges, Sandra Bullock, Mo'Nique, Christoph Waltz, Saoirse Ronan, Quentin Tarantino, Jason Reitman, Sheldon Turner, Rick Carter, Robert Stromberg, Kim Sinclair, Sandy Powell, Mauro Fiore, James Cameron, John Refoua, Stephen E. Rivkin, Michael Giacchino, and Kevin Bacon, lighting up the list of winners with their extraordinary work and performances in various categories.
1. January 15, 2012: 69th Golden Globes
The 69th Golden Globe Awards was held on January 15, 2012, at the Beverly Hilton Hotel in Beverly Hills and proved to be just the rocking event it was meant to be. When audiences weren't left shellshocked by the host Ricky Gervais' jokes — yes, there were many in there wondering how Ricky keeps making it back on to the stage despite stepping on just about everyone's toes at every possible opportunity — they were left in awe of the noteworthy wins and nominations that were announced through the evening. Sofia Vergara, Woody Harrelson, Gerard Butler, and Rashida Jones had done the honors of announcing the nominations on December 15 the previous month and year, and the stage was set to bring home the winners! And the list was quite impressive too! Among the celebrities who notched their names onto the pages of Golden Globe history were Morgan Freeman, who well-deservedly picked up the Cecil B. DeMille Award, Rainey Qualley. who was named Miss Golden Globe, Peter Dinklage and Jessica Lange for Best Supporting Performance in a Series, Miniseries, or Television Film, Idris Elba and Kate Winslet for Best Performance in a Miniseries or Television Film, Matt LeBlanc and Laura Dern for Best Performance in a Television Series – Musical or Comedy, Kelsey Grammer and Clair Danes for Best Performance in a Television Series – Drama, Martin Scorsese for Best Director, Woody Allen for Best Screenplay, Christopher Plummer and Octavia Spencer for Best Supporting Performance in a Motion Picture – Musical or Comedy, Jean Dujardin and Michelle Williams for Best Performance in a Motion Picture – Musical or Comedy, and George Clooney and Meryl Streep for Best Performance in a Motion Picture – Drama. Some of the titles that took to the limelight as winning projects included The Descendants, The Artist, The Iron Lady, My Week with Marilyn, Beginners, Midnight in Paris, W.E., The Adventure of Tintin: The Secret of the Unicorn, A Separation, Homeland, Modern Family, Boss, Enlightened, Episodes, Luther, Mildred Pierce, Game of Thrones, American Horror Story, and Downton Abbey.
January 15 Indeed Proved to Be Quite An Eventful Day!
That list was quite a great mix of awards events, come famous birthdays, and releases of some great movies and television shows. And this remains the best part of putting together these mind-boggling editions of our series Top 10 Events This Day in Movie and Television History! We come across so many amazing happenings that it sometimes becomes difficult to choose only 10 out of the lineup to bring to you. Thankfully, there are always other ways to bring to you the best in entertainment so keep checking in and get all the news you want from our list of happening posts on TVOverMind.com. So until we catch up with you with yet another edition of our coverage of calendar days, enjoy an equally great lineup on our site!
Tell us what's wrong with this post? How could we improve it? :)
Let us improve this post!