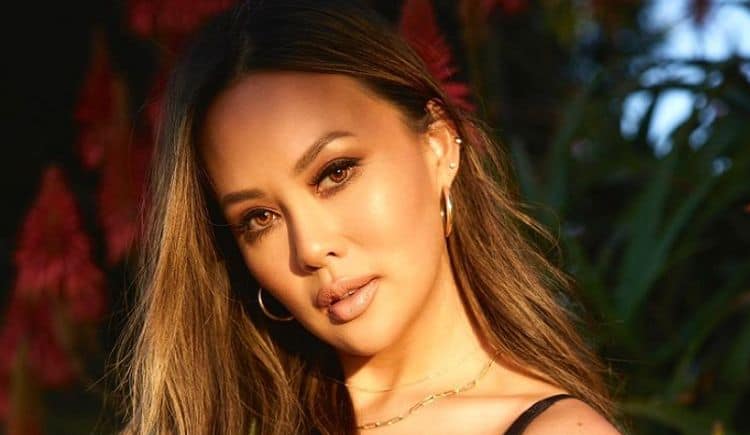 After spending years on the dating scene, Jane Paik has finally reached a place in her life where she's ready to settle down. She decided to sign up as a contestant on The Bachelor and she was ready to put her all into the opportunity. Sadly, however, her time at the Bachelor mansion was cut short. Jane was among the first group of women to be eliminated. While being sent home so early in the season was definitely a bummer for Jane, she is still thankful for a chance at love with the most sought-after single man in the reality TV world. Now that she's back on her search, Jane feels confident that her Mr. Right is right around the corner. Let's get into 10 things you didn't know about Jane Paik.
1. She Is 33
If you're a fan of The Bachelor, you know that the contestants are usually in their 20s. Jane, however, is in her early 30s. In fact, she was the oldest woman to be cast this season. She is also five years older than Clayton which many felt put her at a disadvantage right from the start.
2. The Bachelor Isn't Her Only Connection To ABC
Even before The Bachelor came along, Jane had an interesting connection to the network. She is currently the social media director for Cousin's Main Lobster which is a business that appeared on Shark Tank several years ago. During the show, the business was able to land a deal with Barbara Corcoran
3. She Studied Communications
There are countless people who go to college only to end up working a field that is completely unrelated to their degree. That hasn't been the case for Jane, though. Jane attended Loyola Marymount University where she earned a bachelor's degree in mass communication and media studies. She graduated in 2010 with a 3.7 GPA.
4. She Is a Dog Mom
Jane may not have any children of her own, but that hasn't stopped her from flexing her mommy muscles. She is a very proud pet parent and her fur baby is her pride and joy. Unfortunately, her dog doesn't have its own Instagram account. While she enjoys being a dog mom, she would love to start a family someday.
5. She Is Adventurous
Jane is all about making the most out of every moment life has to offer. She isn't afraid to try new things and she likes to push herself outside of her comfort zone. From traveling and feeding elephants to hiking, Jane has gotten to do lots of cool things and there are even more on the way.
6. She Has Done Some Modeling
Although it doesn't appear that Jane is a professional model, she loves getting in front of the camera and she is a natural. She has a highlight section on her Instagram profile dedicated to some of the modeling shots she's taken. Now that she has been on reality TV, there's a chance that more opportunities will come her way.
7. The Bachelor Is Her Only TV Experience
There are some contestants on this season of The Bachelor who have been trying to get on TV for years. That doesn't seem to be the situation for Jane, however. As far as we know, Jane doesn't have any previous experience in the entertainment industry. There's nothing to suggest that she plans to do any other reality shows in the future.
8. She Is A Positive Person
Dealing with the ups and downs of life is something that everyone can relate to. In some cases, it can be challenging not to let the bad moments in life completely take over how you think. Jane does her best to maintain a positive outlook on life. Not only is this something she does for herself, but she also likes to spread positivity to others. She is very passionate about empowering and uplifting the people around her.
9. She Loves Home Decor
Jane is a very stylish person and her love for style translates into the way she likes to keep her home. She is really into home decor and she has a great eye for picking out beautiful pieces and setting them up in a way that looks great while also making the best use of her space.
10. She Speaks Multiple Languages
No matter what field you work in, being able to speak more than one language is one of those things that's always going to come in handy. According to Jane's LinkedIn profile, she speaks English and Korean although English is the only language she's fluent in.
Tell us what's wrong with this post? How could we improve it? :)
Let us improve this post!