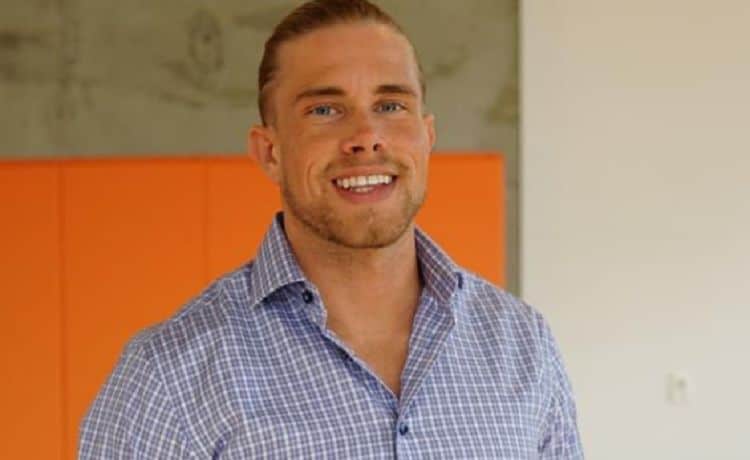 Finding love is not as easy as it seems for some. Jake Rapini is a man who knows all too well that finding love is sometimes difficult. It's why he's still looking for it, and it's why he is one of more than 30 men hopeful he can find love on the upcoming season of The Bachelorette. He has two women to choose from, though he only hopes they choose him at the end of the day. Here's what we know about this man who is looking for love so far.
1. He is Younger
He's young, but he's not too young. He's among the youngest men on the show at only 27, but he's old enough to know what he wants in life. Some of the men on the show are almost a decade older than he is, though, and that might work against him. They might be more serious and definitely more ready to settle down, marry, and raise kids. Time will tell.
2. He's in Arizona
He is currently living and working in Arizona. Specifically, he is in the lovely area of Scottsdale. It's a great city with a lot to offer, so there might be a chance he could find love on the show and talk his new lady love into moving his way. Although, we imagine he might be open to moving if that is what works for them.
3. He is a Mortgage Broker
When he's not busy being a reality television star and looking for love, he's helping people find their forever homes. Or their right now for the moment homes, to be honest. He's a mortgage broker. It's a great job with a lot of job security, so it's something the women on the show might take into consideration when thinking of their own futures.
He is a born and raised Californian. We don't know why he left to head to Arizona, but we do know that he spent his life in Sonora. It's a lovely place to live, though it is not your typical coastal community most people imagine when they think of the state.
5. He is Private
Sadly, he does not appear to have social media accounts we can use to stalk him online – and we do mean stalk in the nice, non-creepy way. We just want to know more about him, but it's just not going to happen on social media. He keeps his life private.
6. He is Picky
He knows it, too. He is not ashamed of the fact that he is a man who is picky, nor should he be. You should find exactly what you are looking for in a forever partner, and you shouldn't settle or change what you want knowing you won't be happy. There is nothing wrong with someone who is picky – knowing exactly what you want is good.
7. He Wants Beauty
He's a man who very much wants a woman who turns heads. However, he's not just into physical beauty. He's into inner beauty, too. He knows that physical beauty is one thing – fleeting, if you will. If you haven't any inner beauty, your outer beauty fades quickly in the eyes of pretty much anyone who isn't shallow. He needs both, and that is not a problem.
8. He Requires a Healthy Partner
Some people consider their overall health a priority. Others don't. Typically, people who don't prioritize their health are quick to call people who do shallow and vain, but that's simply not true. If you don't have good health, what do you have? He takes care of himself, and he'd like a woman who does the same. No one wants an unhealthy partner, if we are being honest.
Books are the best thing ever created in life, and he knows it, too. Jake is a man who loves to read, and he's an avid reader. In fact, he's a man who reads regularly. You will often find him reading anywhere from 30 to 40 books a year, and there is nothing that is more attractive than a man who can sit back and read a book while his wife does the same.
10. He is into Camping
He's a man who enjoys the great outdoors in a way that many people do. He is fond of camping. He prefers to spend his time camping in national parks, too, which is both beautiful and educational. Hopefully, he can find a woman who loves the same things.
Tell us what's wrong with this post? How could we improve it? :)
Let us improve this post!