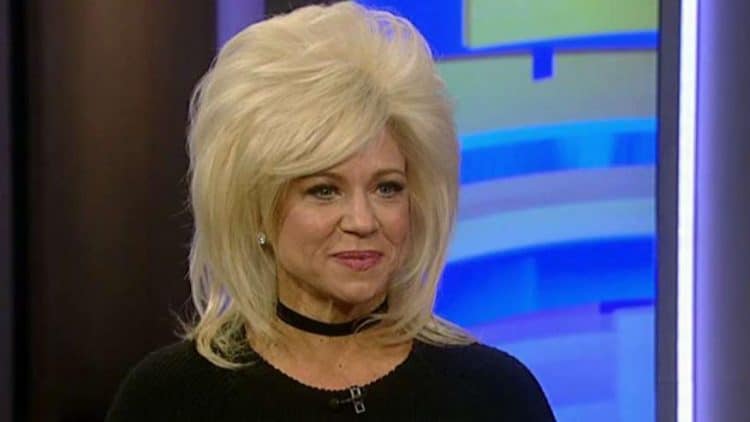 Given the name, it should come as no surprise to learn that Long Island Medium is a reality TV show with a paranormal theme to it. To be exact, it is a TLC show centered on a woman named Theresa Caputo, who claims to be capable of speaking with the dead. Each episode features a mix of Caputo performing readings for interested individuals and Caputo interacting with her friends and family members, thus explaining why the show is considered to be a reality TV show.
Is Long Island Medium 100 Percent Fake?
Some people might wonder whether Long Island Medium is fake or not. If so, they should remember that no medium has ever proven their ability to speak with the dead under the controlled conditions of a lab setting. This is pretty telling because most scientists would kill for the chance to overturn a huge portion of the scientific consensus, thus ensuring that their name will be enshrined forever as one of the scientific greats. To put it another way, extraordinary claims require extraordinary proof. Unfortunately, there is nothing whatsoever to support the idea that mediums are actually capable of speaking with the dead rather than performing various kinds of mentalism.
As for Caputo in particular, there is nothing to suggest that she is capable of anything more than just good, old-fashioned cold reading. For those who are unfamiliar, cold reading is a collection of techniques used to gather information about interested individuals. Generally speaking, the process consists of the user making probable guesses based on observable characteristics, interpreting the responses to gauge whether their guesses are correct or not, and then emphasizing the hits while moving on from the misses. On top of this, it is very common for supposed mediums to combine cold reading with hot reading, which is when they will use various techniques to gather information about interested individuals before feeding that information back to them during the reading. In fact, hot reading has become easier than ever before in modern times because people are so much more eager to share personal information via social media than they should be.
Of course, there are other factors that enable supposed mediums to successfully pretend to be capable of speaking with the dead:
The People Who Visit Mediums Tend to Want Mediums to Be Real
Generally speaking, the people who visit mediums tend to want mediums to be real. In part, this is because most people have a very understandable concern over what will happen to us when we pass on. After all, death is terrifying, so much so that it is one of the most often-discussed topics to come up in the greatest products of the human imagination. One excellent example would be the Epic of Gilgamesh, in which the titular hero sets out upon a search for the herb of immortality following the death of his friend Enkidu. He succeeds in his search but he proceeds to lose the precious herb when a snake steals it while he is bathing, thus showing the ultimate futility of his efforts. As such, it is perfectly natural for people to seek out assurance that they and their loved ones will continue to exist in some form when they die. Something that mediums are more than happy to help them out with.
With that said, it is important to remember that a lot of the people who seek out mediums have just lost their loved ones, meaning that they are still in the process of coming to grips with their grief. As anyone who has had any experience with the emotion, grief makes us less rational because we are so desirous of some kind of consolation for our loss. Unfortunately, the fact of the matter is that this makes us that much more vulnerable to the people who would play upon that emotion, which happen to include mediums.
Successful Mediums Are Pretty Good With Their Tricks
Speaking of which, while successful mediums can't speak with the dead, they are actually quite good at reading interested individuals. In some cases, it is possible that these people have picked up their techniques on their own. However, it should be remembered that there is a lot of information that can be found out there that can be used to develop cold reading skills.
For example, chances are good that interested individuals will have seen Caputo fishing for information. Essentially, this is when the cold reader ask interested individuals very general questions about themselves. This is useful for a couple of reasons. One, the cold reader gets the interested individual to search their memories for something that matches up with the general statement, which in a lot of cases, will actually cause the interested individual to share more information than necessary. Two, so long as the cold reader is voicing questions rather than assertions of fact, they aren't actually staking their credibility on anything. Instead, they can either continue their line of questioning if they find it fruitful or pivot away if necessary by claiming the difficulties of communicating with those who have gone beyond. Once cold readers have gotten what they wanted, they can then feed it back to the interested individual, thus making it seem like they know more about the interested individual than what they should know. Something that can be played up as either communicating with the dead, reading the minds of interested individuals, or whatever else the cold reader is pretending to be capable of.
Besides this, there are numerous other techniques that might interest those with a fascination for cold reading. One example would be how cold readers tend to keep their eyes fixed on the person they are cold reading, which is critical because that proceeds them with information about how said individual is reacting to what they are saying. Another example would be how cold readers ask interested individuals to cooperate with them beforehand, which is very useful for convincing them to open up about themselves while providing a very convenience excuse for bad guesses. On the whole, these techniques might seem simple in nature but they have definitely proven their effectiveness again and again over the course of human history.Theresa Caputo