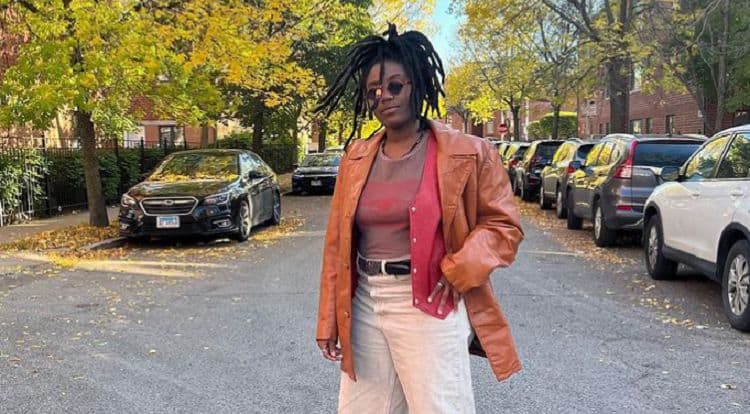 When Ireon Roach began working on her dreams, she seemed to know that she didn't want to be known for just one talent. She seems to be the type of woman who wants the world to know that she's good at many things, and she is not shy about sharing her talents with everyone who will take the time to listen and watch. She's both an actress and a writer, and she's both a teaching artist and a curator. She is many things, and fascinating is just one of those many things. Here's what you might not already know about this talented star of the CW's "4400".
1. She is a Writer
She writes. Of course, anyone who loves to write and does it well is considered a writer, but this is one woman who has had her work published. That's a huge deal. She's been published in a BU Feminist magazine called 'Hoochie,' as well as the 20/21 season at Boston University (her plays, that is). She's been able to do a lot with her writing life, and she's proud of that.
2. She is an Actress
She's not just a writer, though. She's also taken acting under her wing and made it her own. You can see her in work such as "Candyman," and "Chicago P.D.," and she's going to be all over the news now that she's been cast in the CW's new show "4400," which is already off to a great start despite being something relatively new.
3. She is from Chicago
She was born and raised in the city, and it's a great place to grow up. When you want to go into the arts, it's a city that has a lot to offer. Choices are abundant, and there is nothing that will hold you back from doing what it is you love to do and find peace in doing.
4. She Went to College
She knew that her life was meant to do big things with, and she also knew that her college experience would go on to play a major part in what she did with the rest of her life. When she was ready to take her life to the next level, she did so by enrolling in courses at Boston University.
5. She is Having Fun with Her New Project
She posted a photo in September with some of her new coworkers on "4400," and she captioned it "We have fun," and it's clear that they do. This does seem like a cast of people who want to do the job, but they want to do it well and while having a great time. Mission accomplished, from what we can tell.
6. She is Seriously into Fashion
Fashion is one thing. Style is another. She's got an eye for fashion but some serious style to make it work. She's not the kind of woman who lets the clothes wear her. She wears them, she makes them, and she is fabulous while doing it.
7. She is Always Promoting Her Work
If you ever want to know if someone is proud of their work and they are doing what they love, look to see them promote what they are up to. She's always sharing what she's working on with her fans and followers on Instagram and Twitter, and she's always making them want to see more of what it is she is working on. Her fans adore her for it.
8. She's Playing an Officer
In her new show, she is not going to portray a character who disappeared and shows up so many years later. Instead, she's a woman who plays a parole officer who does all things by the book. She is going to play the role of government responder, and she will also fear that the people brought back after missing for so long are a danger to society.
9. She's Relatively Private
If there is one thing she's not into, it's sharing too much of her personal life with the world. Roach is happy to share her work and her writing, but she is not that into giving away all the personal details of her life at home. It's a good concept to hold onto as you reach her level of fame, too.
10. She's Only Just Getting Started
We have a feeling about this woman. We have a feeling that she's only just getting started, and we have a feeling we will see a lot more of her in the near future. We have a feeling about her, and that feeling is she is meant to be a star that shines bright – and she'll do just that.
Tell us what's wrong with this post? How could we improve it? :)
Let us improve this post!