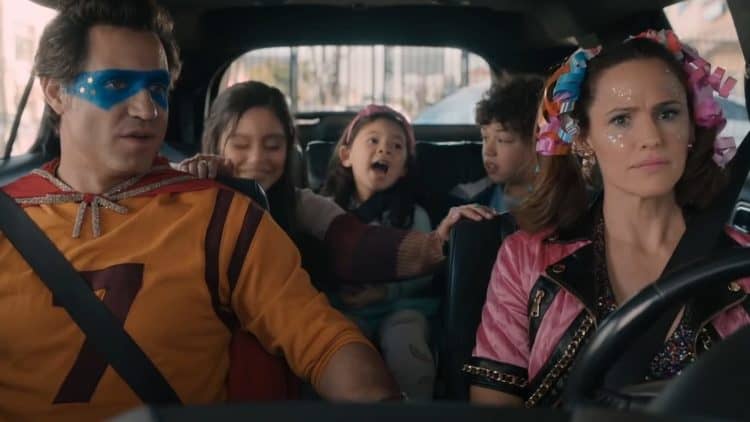 If there was ever a season that Netflix gave other networks a run for their money, it has to be the recent years. The streaming giant is hungry for content and keeps it coming as fast as viewers pay for subscriptions. Netflix took the content game a notch higher when it introduced its first African original, Queen Sono, starring South Africa's real black pearl, Pearl Thusi. Since its acquisition of the Genevieve Nnaji film, Lionheart, we have seen more African content emerge on the platform, including How to Ruin Christmas, Blood & Water, the Fergusons' Kings of Jo'Burg, and Fakii Liwalis 40 Sticks. In addition to having content from Africa on the platform, we've seen a surge in multilayer American partnerships.
In September of 2020, months after Prince Harry and Meghan Markle had stepped down from their royal duties, it was revealed that part of their plan to be financially independent was to get into a partnership with Netflix. Through Archewell Pictures, Meghan and Harry were to produce content for the streaming site. Their first project, Heart of Invictus, was unveiled in April. Similarly, in July, it was announced that Meghan's first animated series for the platform, Pearl, was in the works.
The Harry-Markle Netflix partnership is a script off the playbook of the Obamas, who got into an agreement with Netflix in 2018. The partnership with the Obamas includes an adaptation of the novel Exit West by Mohsin Hamid into film, a science-fiction film dubbed Satellite, a biopic titled Tenzing, based on the life of mountaineer Tenzing Norgay, who first summitted Mount Everest, Waffles+ Mochi, a children's show that's aimed at promoting good food, and a series of documentaries. " I'm excited for families and children everywhere to join us on our adventure as we discover, cook, and eat delicious food from all over the world." Michelle Obama tweeted to announce the release of Waffles + Mochi. The latest content maker to announce a partnership with Netflix is actress Jennifer Garner.
Garner's Acting Career
In a different world, Garner would be stuck in a laboratory somewhere in the world mixing chemicals, but in this one, that option seized when she dropped the subject at Denison University in Ohio, and chose to pursue theatre instead. Garner made a move to New York in 1995 and secured a job as an understudy for a play. One thing led to another, and she landed her first role in the miniseries Zoya, based on novelist Danielle Steel's bestseller. As she tried to secure more roles, Garner worked as a hostess in a restaurant. Eventually, she was lucky to get roles on a television movie and a short film, and in 1997, headed to her next destination: Los Angeles, California.
Garner's big break came when she starred on ABC's Alias. The character she played, Sydney Bristow, was specifically written with her in mind. During the show's five-season run, Garner won a Screen Actors Guild and Golden Globe Award for Best Actress and was nominated for four Emmys in the category of Best Actress. One of her notable works, 13 Going 30 ( 2004), is still a culture favorite, having been featured on Ariana Grande's groundbreaking 'Thank You, Next' music video. For the years she has been in the business, Garner has gained an endless list of awards and nominations including an MTV Movie & TV Award for her role in Daredevil, Three People's Choice Awards, a Saturn Award, a Teen's Choice Award, and a ShoWest Award. In March, Garner's latest film, Yes Day, made its debut on Netflix. In the film, she plays Allison Torres, the wife of Carlos Torres, who is reminiscent of her past adventurous life. Garner's new deal with Netflix includes a Yes Day sequel.
'Yes Day' Sequel And 'The Adam Project'
According to The Hollywood Reporter, Garner entered a deal with Netflix that will see her pursue projects with the network, just like the Obamas and Archewell Productions. Part of the deal includes producing the sequel to Yes Day. Garner said of the family film, " I had the most gratifying, creative, experience bringing Yes Day to life. Seeing Netflix's global reach as the Torres family wreaked havoc in homes all over the world makes me eager to dive in with another Day of Yes; I can't wait!" Garner is also set to star in The Adam Project. In the film, she will be in the company of Zoe Saldana, Mark Ruffalo, and Ryan Reynolds.
In an Instagram post, Garner shared the news with her fans, saying: "Reasons I am over the moon about my new partnership with Netflix: 1. The combination of art, efficiency, and scale Netflix offers its filmmakers is unmatchable—and the people are even better. I love collaborating with this team.2. The breadth of creativity—at Netflix, we can talk about everything from indies to action to comedy to drama to family (Hello, FAMILY LEAVE and YES DAY 2!)—not to mention sci-fi (Hello, THE ADAM PROJECT)." In the post, Garner also referenced the number of years it has taken for her to reach this point: 22 and tagged Nicole King Solaka, the co-founder of Linden Entertainment, and manager extraordinaire who she's worked with for the longest of times.
As much as Garner enjoyed making Yes Day, most critics had some not-so-good words for the film. Benjamin Lee of The Guardian called it an 'unmemorable family comedy' whose 'ideas are too undercooked.' Lee called Garner's performance 'earnest but edgeless.' His sentiments were echoed by Indie Wire's David Ehrlich who wrote: " Yes Day loses steam as it spirals away from Allison's control and further into screwball territory…Once upon a time, a family movie like this would have run a solid two hours and allowed its characters to breath a little bit, but less badly functional entertainment is about the biggest 'no' there is in Modern Hollywood." Taking into account the expert analysis, one can only hope that Garner listens to the critics and makes the needed changes in the Yes Day sequel. Either way, a 22-year run is no mean feat, and the fans (and critics) are looking forward to what genius she brings to the table.Alias
Tell us what's wrong with this post? How could we improve it? :)
Let us improve this post!