One hundred and seventy-two years before Daenerys Targaryen (Emilia Clarke) was born, House of the Dragon's Daemon Targaryen (Matt Smith) lived. Daenerys Targaryen's Game of Thrones character is related to Daemon Targaryen's House of the Dragon character, but their relationship is complicated. Additionally, Viserys Targaryen is Daemon Targaryen's brother.
The Targaryen family's bloodline is exceptionally intertwined and incestual, which is not uncommon for the Westeros setting of House of the Dragon and Game of Thrones were filmed. The relationship between Daenerys and Daemon is filled with inter-familial relationships. It's complicated, so House of the Dragon's Daemon's relationship to Daenerys needs some explaining.
Daemon Targaryen's Relationship To Daenerys Explained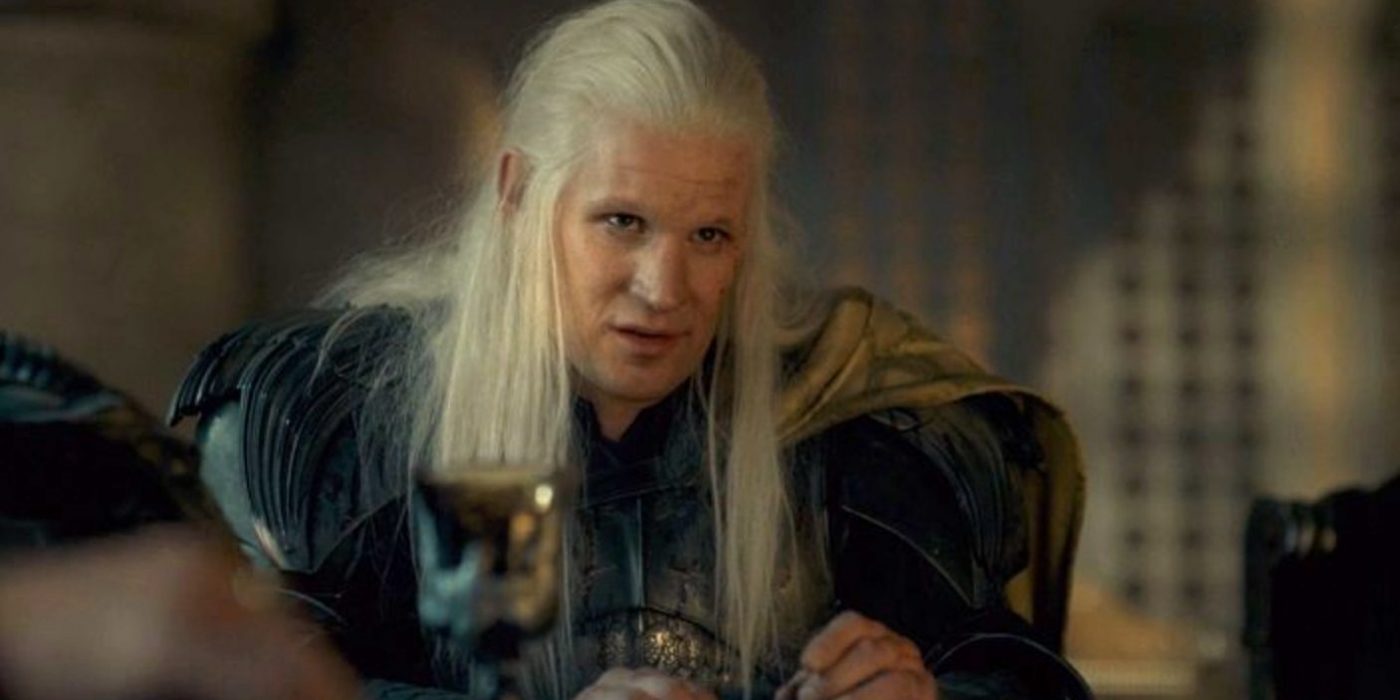 House of the Dragon's Daemon married his niece (Viserys' daughter) Rhaenyra. Together, they welcomed three children, two of whom lived to become adults; Aegon III and Viserys II. Viserys II has a son named Aegon IV, who has a son called Daeron II. His sons are Maekar I and Aerys I. Aerys I does not have children of his own before his reign as King is over. As a result, his title is passed to his brother.
Maekar I and his wife parent many children, but Aegon V eventually sits on the throne following his father's death. When Aegon V dies a fiery death, his son Jaehaerys II takes his place as King. Jaehaerys II's son is Aerys II Aerys II is Daenerys' father. Since House of the Dragon's Rhaenyra married her uncle Daemon, their children are his children and nieces/nephews, which continues and means that Daemon is both the great (x 6) uncle and grandfather to Daenerys.
How Daemon's Story Improved Daenerys' Game Of Thrones Character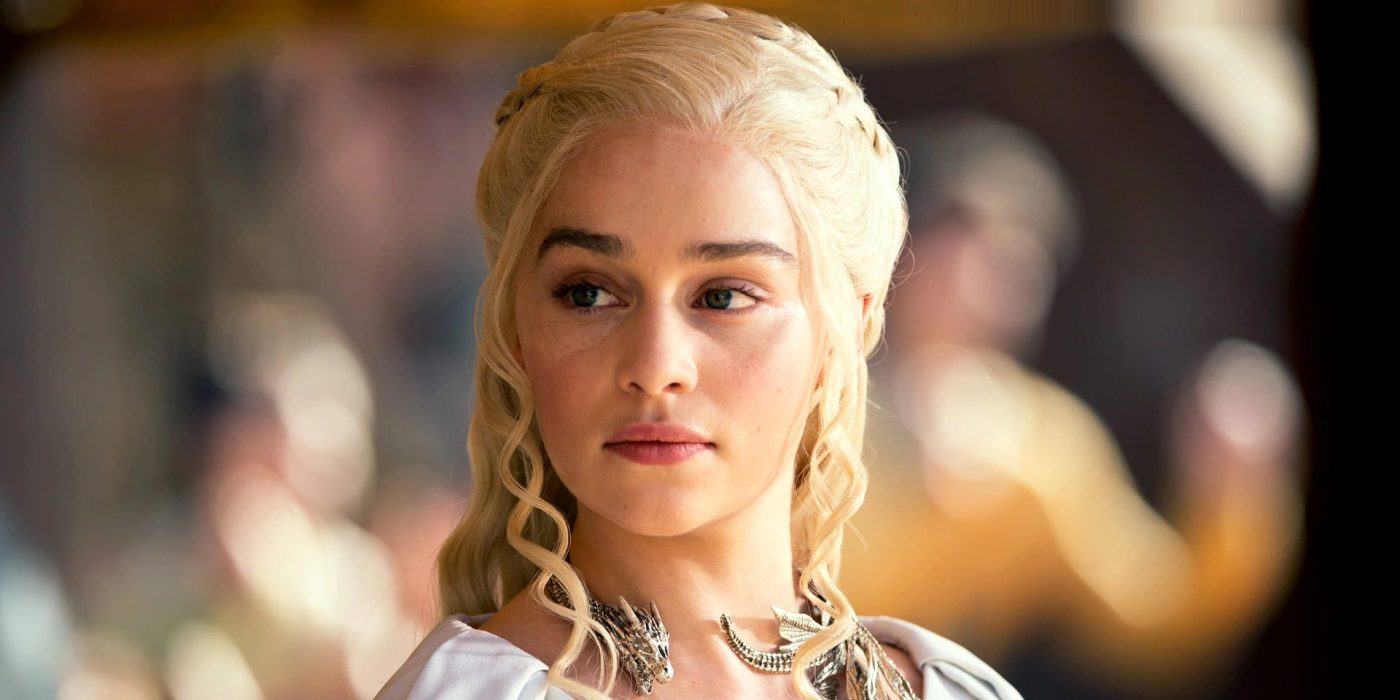 In Game of Thrones, Daenerys' father, Aerys II, was known as Mad King Aerys. Mad King Aerys was paranoid after being kidnapped and killing an entire house, and his paranoia kept him homebound. Those around Daenerys in Game of Thrones wonder if the history of mad family members in the Targaryen bloodline might eventually affect her. With House of the Dragon's Daemon is given a similar storyline in comparison to his own mad family member, King Maegor the Cruel.
Daemon's House of the Dragon storyline parallels the storyline Daenerys lives in Game of Thrones. The story of Daenerys was already good, but the added correlation between her fears of the craziness in her own family shown through Daemon's story makes it much more meaningful. The connection between rulers and dark, cruel, distant family members in both Game of Thrones and House of the Dragon adds a spotlight on Daenerys' story. Daemon's story improves the Daenerys character by making her more relatable, discussing such similar storylines and the compounded cruelty and sheer will to survive as the greatest of the Targaryen's that continues through the generations. It also shows Daenerys's character as stronger and more capable because her distant relative, Daemon, is overcoming similar obstacles.
Read Next: 5 House Of The Dragon Scenes That Weren't In The Book