Editor's Note: The Article Below Contains Spoilers For House of the Dragon
The Game of Thrones universe is a cruel one, to say the least. and the prequel House of the Dragon follows its predecessor's footsteps with equally violent scenes and graphic images. But House of the Dragon is a much slower burner. There are fewer battle scenes and intense torture but more dramatic storylines and disturbing topics such as incest being dominant. Among those horrific and upsetting storylines is King Viserys Targaryen's illness, and his slow and painful death.
King Viserys is fighting a severe and mysterious illness throughout his time on House of the Dragon season 1. He's already suffering from this awful disease in the show's premiere, with the symptoms of his skin peeling and becoming discolored. Even though it all started with a small ulcer on his back, as time goes by, his condition significantly deteriorates. Instead of giving his best to the Iron Throne and protecting his kingdom, the King is busy fighting to stay alive. Unfortunately, his disease gets a hold of him by the end of House of the Dragon season 1, and King Viserys is finally released from this long torture and complete body decay. So what illness did Viserys Targaryen die from? Here's everything you wanted to know.
Viserys Targaryen Has Leprosy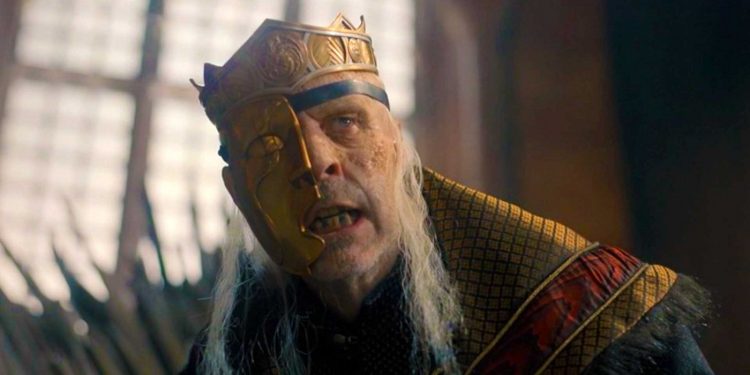 The show keeps the viewers on their toes until the very end, when King Viserys Targaryen finally dies after fighting a severe illness for a long time. So what illness was this? According to Paddy Considine, the actor who brought King Viserys to life, it's a fictionalized form of leprosy. He explained this terrible disease in the West of Westeros podcast, "He's actually suffering from a form of leprosy. His body is deteriorating, his bones are deteriorating. He is not actually old. He's still a young man in there. He's just, unfortunately, got this thing that's taken over his body. It becomes a metaphor for being king, and the stress and strain that it puts on you, and what it does to you physically, what it does to you mentally."
Despite the fact that House of the Dragon is a piece of fiction, the creators did a phenomenal job portraying this agonizing illness. Leprosy is as terrifying and severe in real life as it was in the show. It's caused by leprosy bacteria, which is a slow-growing type of bacteria affecting mainly the skin, nerves, and mucous membranes. It can eat you away if you don't get the right treatment, so it makes sense that Viserys never stood a chance.
How Viserys Targaryen's Death Compares To The Book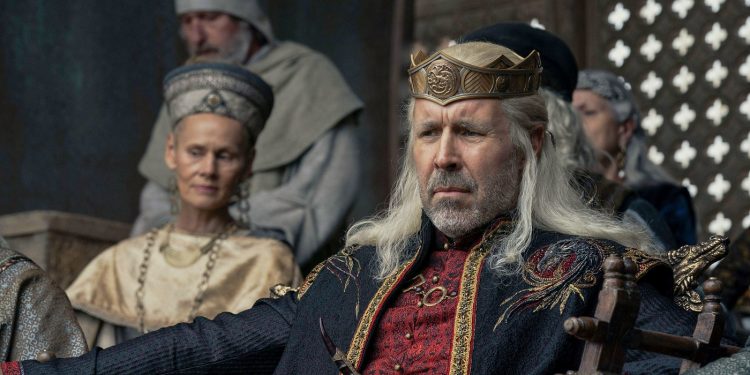 Viserys Targaryen's death on the critically acclaimed HBO show wasn't exactly the same as in George R.R. Martin's book. One of the differences was that Viserys's death wasn't as obvious to book readers as it was to show viewers. Not that he was energetic or jolly in the books, but let's just say he wasn't as weak as the show depicted him. The most important difference about King Visery's death is that he didn't say anything about the prophecy to his wife, Alicent, in the books. Instead, "King Viserys I Targaryen closed his eyes for a nap in the Red Keep of King's Landing and died without waking." Of course, this changes to his death allowed for dramatic twists to the stories and ultimately started the war that led to the fall of the House of The Dragon.
READ NEXT: The Biggest Changes House Of The Dragon Made To The Book