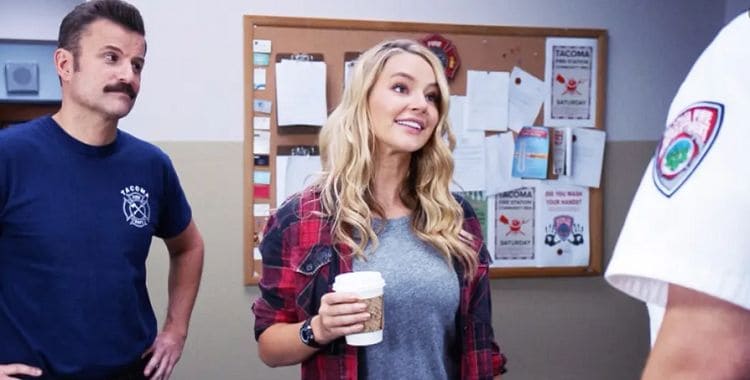 If you haven't seen the film "Dementia," it's high time you do. The movie features the incredible talent of a young actress named Hassie Harrison, who is truly captivating. Her performance is so impressive that we couldn't help but want to learn more about her. So, buckle up and join us as we dive into the world of your soon-to-be new favorite actress.
1. Youthful and Talented
Hassie Harrison may look younger than she is, but don't let that fool you. She's 30 years old, having celebrated her birthday on March 20, 2020. Unfortunately, she probably didn't get to celebrate the way she wanted due to the global pandemic.
2. A True Texas Girl
Harrison was born and raised in the Dallas area, living there until she was 15. She then spent some time in Copenhagen before eventually settling in Los Angeles. Her diverse background makes her a truly cultured individual.
3. Acting is in Her Blood
Harrison's mother was heavily involved in the children's theater scene in Dallas, which inspired her daughter to pursue acting. From a young age, Harrison knew that acting was the path she wanted to follow in life.
4. A Brilliant Mind
Harrison is not only talented but also incredibly smart. She started college at the age of 15 and later went to Copenhagen to study European cinema. It's unclear how she managed to complete her high school diploma so early, but her dedication to her education is evident.
5. A Heart That Cares Deeply
Harrison has admitted to caring deeply about things, sometimes to a fault. For example, she's a huge Dallas Mavericks fan and would attend games growing up. However, her emotional investment in the games was so intense that a loss would ruin her entire day. Eventually, she had to take a step back from her fandom.
6. A Love for Coffee and Breakfast
Harrison is a self-proclaimed coffee lover, which is something we can all relate to. She also enjoys a good breakfast, complete with eggs and yogurt. It's safe to say she knows how to start her day off right.
7. Dating a Famous Actor
Harrison's boyfriend is none other than Austin Nichols, known for his roles in "The Walking Dead" and "One Tree Hill." The couple has a 10-year age difference, but they seem to be in a great place together.
8. Going Public in 2018
While there may have been speculation about their relationship before, Harrison and Nichols made their first red carpet appearance together in 2018 at a charity event in Laguna Beach, California. They confirmed that they had been dating for some time, with Nichols referring to Harrison as his lady.
9. The Importance of Self-Compassion
If Harrison could give her younger self one piece of advice, it would be to be gentler with herself. She believes that she should have been kinder and more forgiving to her younger self. As we grow older, we often realize the importance of self-compassion and understanding.
10. Sacrificing Family Time for Her Career
Harrison once ditched a family vacation to attend an in-person audition for a role on "Tacoma FD." This decision ultimately led to her breakout role and paved the way for bigger opportunities. Her dedication to her craft is truly inspiring.
Tell us what's wrong with this post? How could we improve it? :)
Let us improve this post!