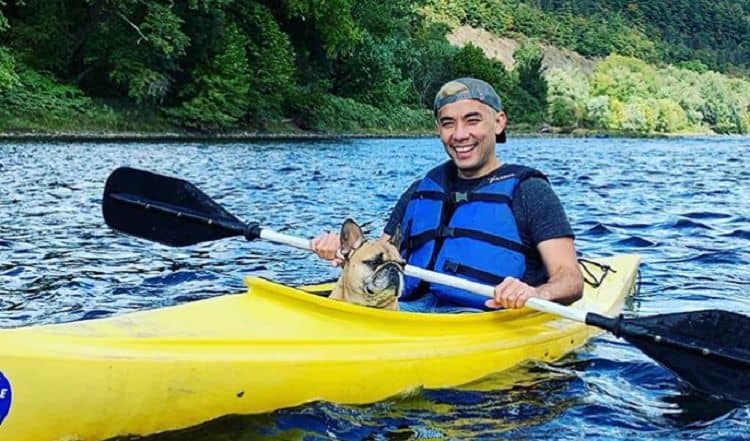 Best-known for his role as Oliver Hampton in the hit series, How to Get Away with Murder, Conrad Ricamora has built a large fan base full of people from all over the world. For six years, his character walked the thin line between being completely innocent and being complicit in several crimes. Conrad has been pretty low key since the show ended in 2020, but we haven't seen the last of him. He has some great projects in the works that people should definitely be excited about. Although the character Oliver will always have a special place in a lot of hearts, Conrad is ready to show the world what else he can do. Keep reading for 10 things you didn't know about Conrad Ricamora.
1. HTGAWM Was Only His Third TV Role
The saying 'the third time's a charm' is definitely true when it comes to Conrad's career. Prior to Hot to Get Away with Murder, he had only had two TV roles and they were both very minor. It's not very common for actors to find so much success so early in their on screen career, but Conrad really hit the jackpot when he was cast as Oliver.
2. He's A Musician
Conrad's acting skills are amazing, but he's got other talents as well. Although most people in the entertainment industry are told to pick one lane and stay in it, Conrad has made it a point to do both. He has a beautiful singing voice and loves to express himself through song. Conrad had even released songs (mostly covers) on all of the popular streaming platforms.
3. He's Been On Broadway
Just because he doesn't have a lot of TV experience doesn't mean that Conrad is new to acting all together. He has had a very successful theater career that includes being cast in the 2015/16 Broadway production of The King and I. Conrad earned a Grammy nomination for Best Musical Theater Album as a member of the cast.
4. He Has An Account On Cameo
If you're a Conrad Ricamora fan, I have some exciting news for you. Through Cameo, you can purchase a personalized video shoutout from Conrad himself. The videos cost $39 and he donates the proceeds from all sales to the Actor's Fund. According to the organization's website, "The Actors Fund fosters stability and resiliency, and provides a safety net for performing arts and entertainment professionals over their lifespan."
5. He's An Activist
Since building his platform, Conrad has made it a point to use it raise awareness to the causes and events that are important to him. He is extremely passionate about human rights and has consistently spoken out in support of the fight to end racism and other forms of discrimination.
6. He Loves Tennis
Conrad's character on HTGAWM may not have been the sportiest person on earth, but in real life Conrad has always been quite athletic. He loves playing tennis and played competitively for many years. Conrad was so good that he earned a scholarship to college. Even though his days as a competitive athlete are over now, he still likes to stay active by doing other things including hiking and swimming.
7. He Is Gay
There were a lot of things about Oliver Hampton that don't connect to who Conrad is in real life, but one thing they both have in common is the fact that they're both gay. Conrad has been openly gay for many years and he is currently in a relationship with a man named Joshua Cockream who works in the legal field
8. He Moved Around A Lot As A Child
Conrad was born in California, but since his father was in the military he spent lots of time moving around. Some of the places he's lived include Iceland and Denver. As you can probably imagine, constantly moving around wasn't easy for Conrad. He often found himself feeling like the odd person out because of his race (he is half white and half Asian). He told American Theatre, "My best friend made fun of my race and I went along with it because I didn't have anyone else to hang out with."
9. He Studied Psychology
Conrad attended Queens University of Charlotte where he earned a bachelor's degree in psychology. He fell in love with acting during his junior year when he took an acting class. He eventually went on to study at the University of Tennessee where he received his MFA.
10. He's Going To Be In The Resident
TV fans will be pleased to know that Conrad will be back on the small screen soon. He has been cast with a recurring role as a doctor in the popular Fox series, The Resident. Conrad's character, Dr. Jake Wong, is a plastic surgeon who is also passionate about music. In an interesting twist, Dr. Jake was also once Dr. Bell's (Bruce Greenwood) step son.